November 15th at the Wankhede just got even more special. Rewind to 2013 – it was the day Sachin Tendulkar was seen with the willow for the final time in international cricket.
November 15th, 2023 – Virat Kohli breaks Sachin Tendulkar's record at the same venue on the same day in front of the master himself. An unforgettable day on the iconic pitch for more reasons than one.
As Kohli brought up his historic 50th ODI century and took a bow in front of the legend, the cricketing world took to social media to congratulate the star batter.
Here are some of the wishes that poured in after Kohli's historic knock.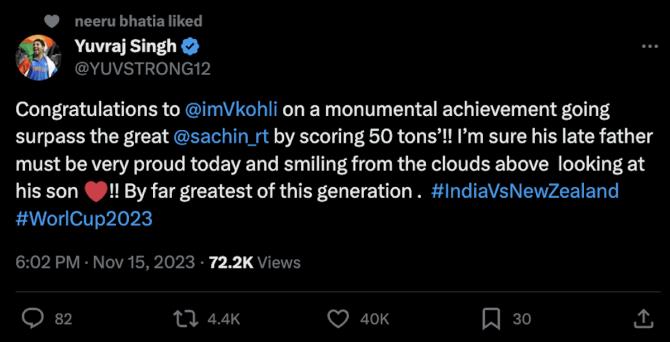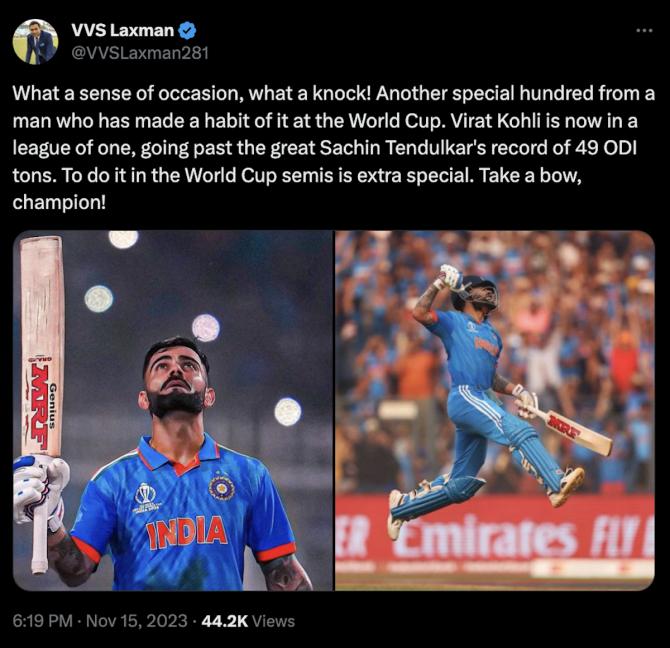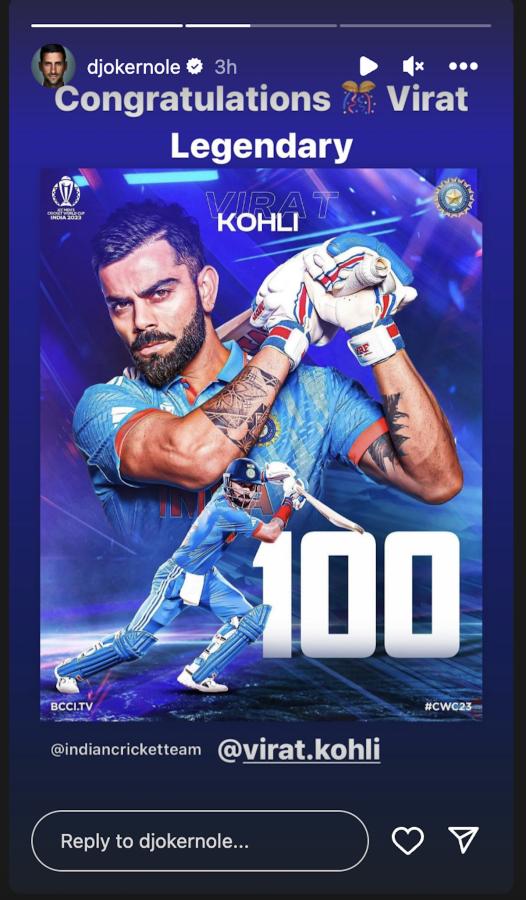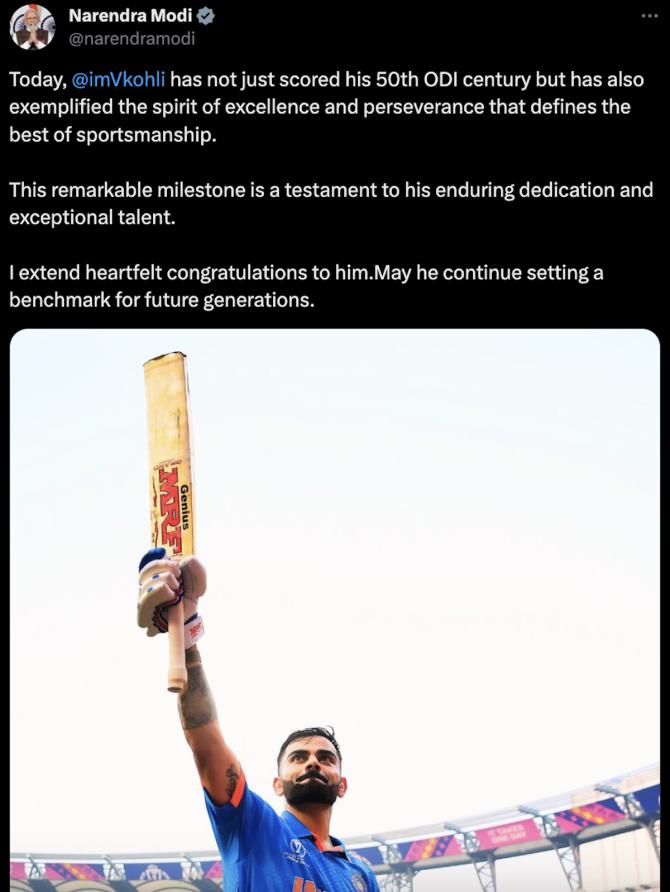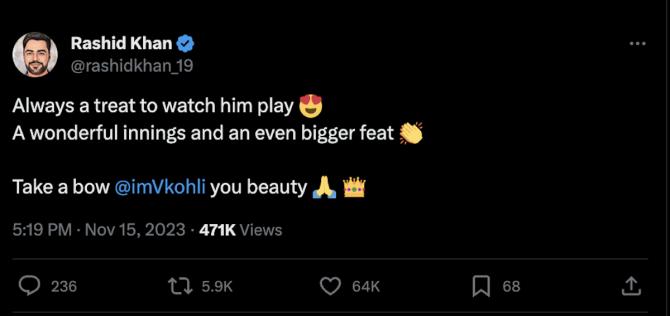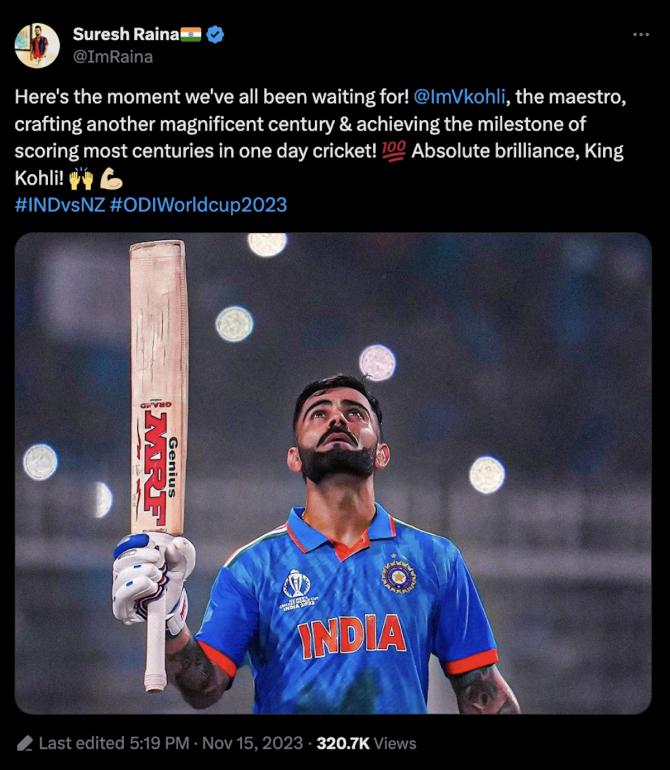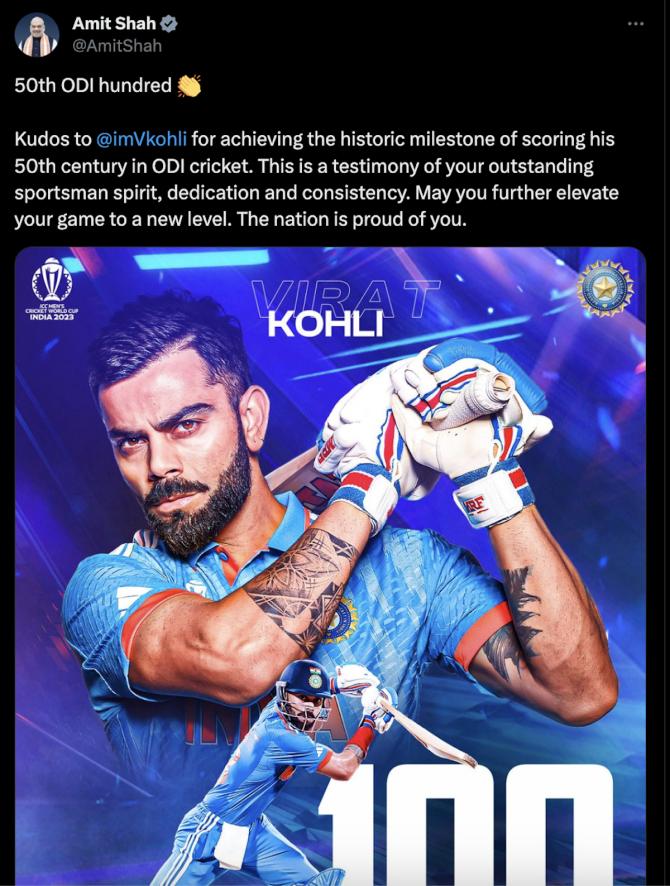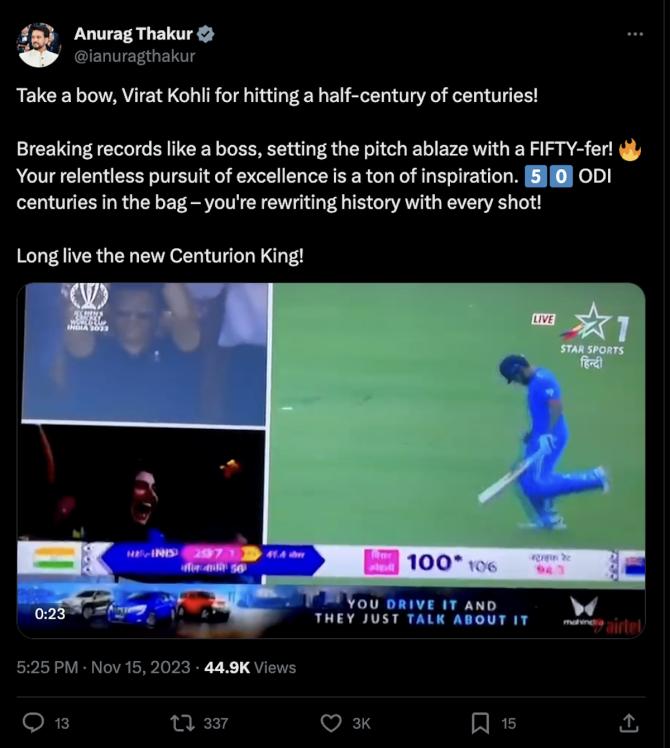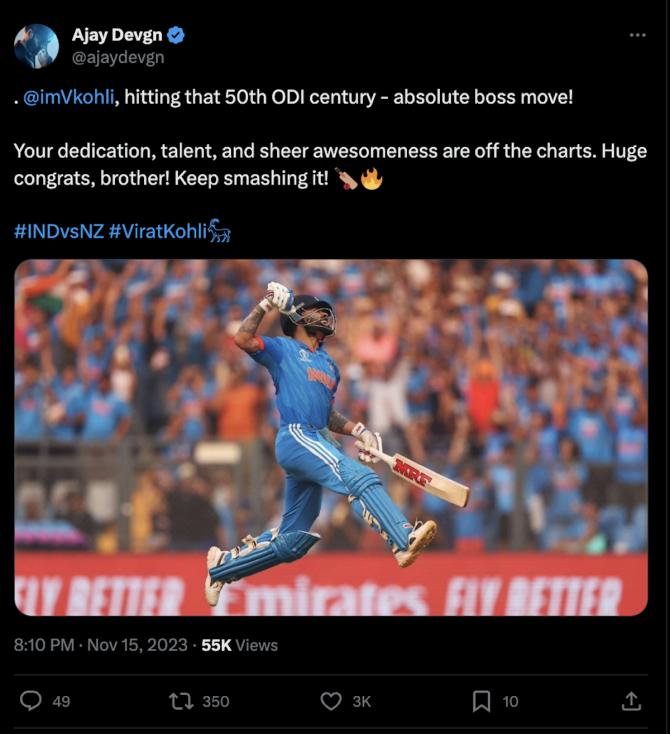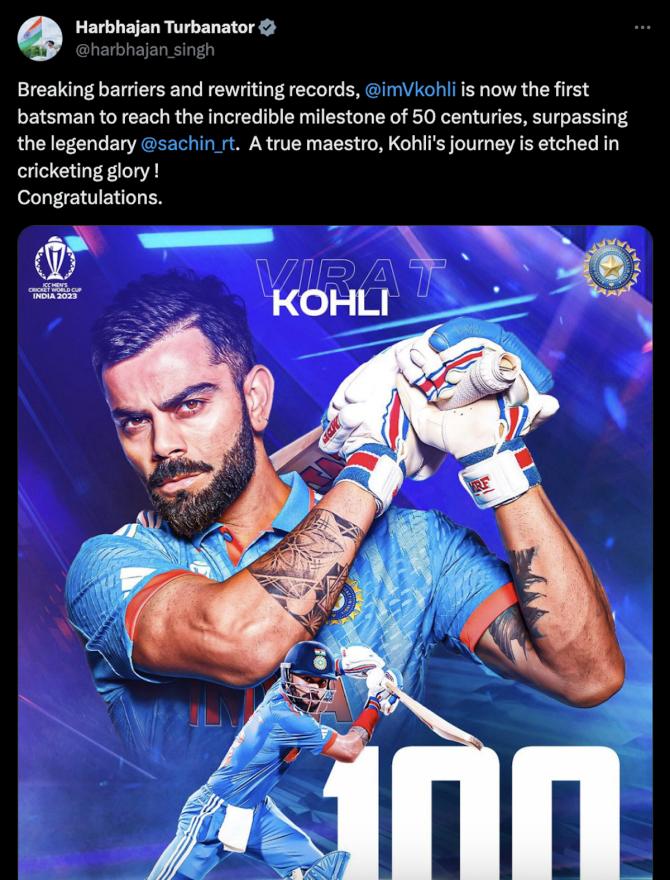 Source: Read Full Article