'Aren't you guys modern?'
'Aren't you guys up to date?'
After getting noticed and how on Bigg Boss OTT 2, Jad Hadid gets ready to raise temperatures on JioCinema's reality show, Temptation Island.
The Lebanese model, who is a single dad, hopes to build a real connection on the recently launched dating game show.
Before entering the show, Jad tells Rediff.com Contributor Mohnish Singh, "I will not make myself trashy and jump from one woman to another."
Do you think you will be able to use the experiences that you gained on Bigg Boss OTT 2 on Temptation Island?
It's a different concept. I cannot compare Bigg Boss to Temptation Island at all.
That was 24 hours live streaming.
Here, it's a totally different concept of filming, recording and shooting.
I am not planning anything. I am just going to let my heart lead me and see how things go.
Will the audience see a new side of Jad in this show?
Yes, definitely.
People saw me in Bigg Boss OTT. That was different because of the interaction and because of how things were in the house.
Now the concept is not about surviving for food, or fighting and eliminating each other or hating each other or being aggressive to each other.
Here, it's all about love, all about creating connections, all about sharing a piece of you with someone else.
So the whole approach has changed.
Building a connection with someone is different.
So the only food I am going to be fighting for is here is love, I think.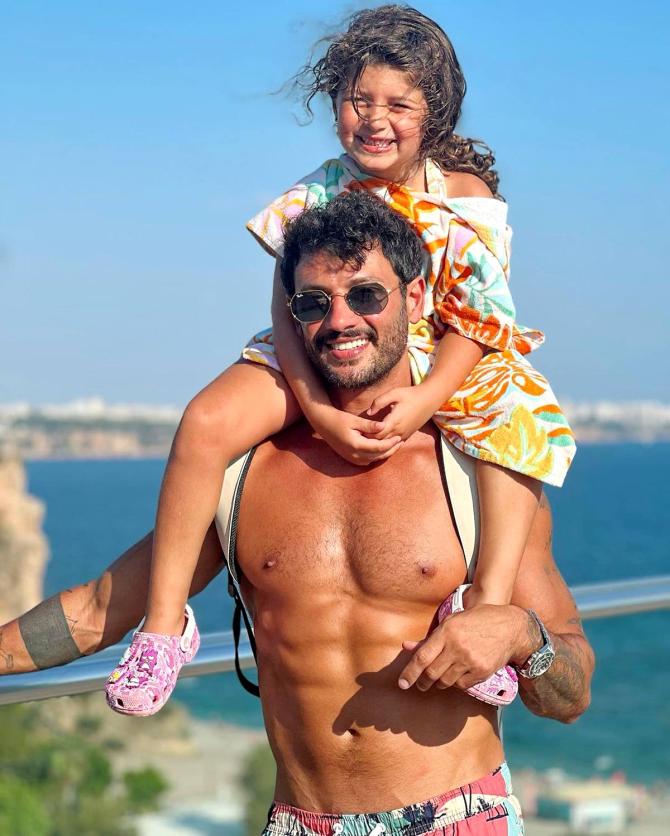 But will the audience see a filtered personality of yours?
Before anything, I am a father.
I have a daughter.
I am a single man. I don't have a girlfriend.
I will not make myself trashy and jump from one woman to another.
When one thinks of me, they tend to refer to the incident that Akansha (Puri) and I had in Bigg Boss OTT 2.
We had shared a kiss during a task.
I am going to be the real Jad on the show — respectful, kind.
Bigg Boss OTT was different because everything was new to me and I was with people with different personalities, a different language, different cultures.
I was trying to adapt as much as I could.
I was trying my best to communicate and to connect with these people.
I struggled, yes.
I made some mistakes.
I hope I can show people that that's not me. I am discovering myself.
What they will see now is different. You will see the love.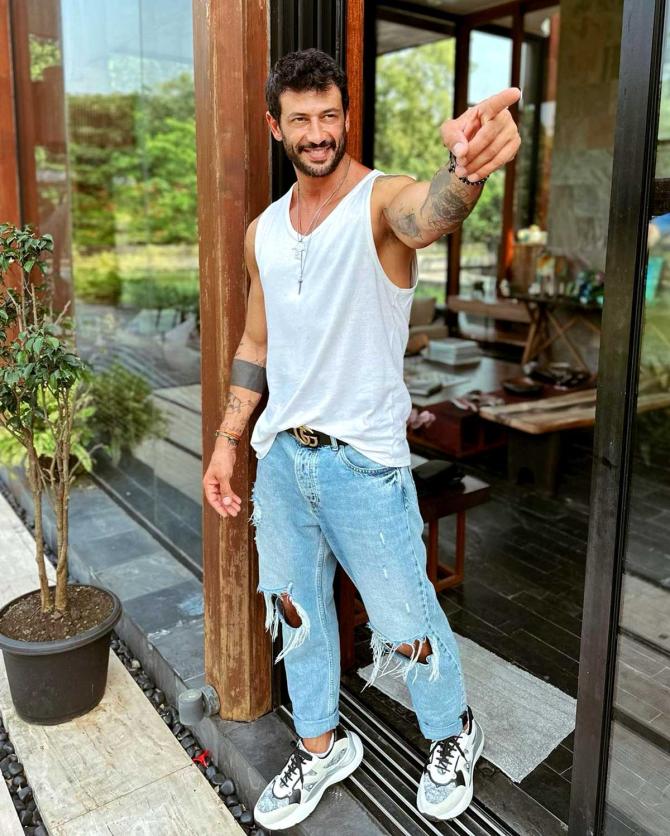 How did participating in Bigg Boss OTT 2 help you professionally?
Well, I landed a lot of amazing deals, to be honest.
A lot of big names approached me for TV series, movies and other reality shows.
I can't mention names, but you will find out by the beginning of 2024.
I didn't expect that much, but I had a feeling that this country would hold me in, that it's going to give me love I haven't seen anywhere else.
And it did.
Because I have lived in many countries… my hometown (Dubai), or Spain when I was studying acting, or Paris or Italy…
I'm not exaggerating or sugar coating, but for some reason, India feels like home.
The love and support I got here is priceless.
You are one of the most handsome contestants on Temptation Island. Do you think your good looks will get you a lot of attention on the show?
I don't consider myself handsome, but thank you so much.
I don't like people seeing me that way.
I like people to access more of my personality and heart and my character.
We approach a lot of people because they are good looking, sexy, attractive… but when you try to speak to them and be close to them, you're like, 'No, no.'
So I don't consider myself handsome.
I have charisma and people take that as beauty. But I let my heart get more involved with my charisma, more than just my looks.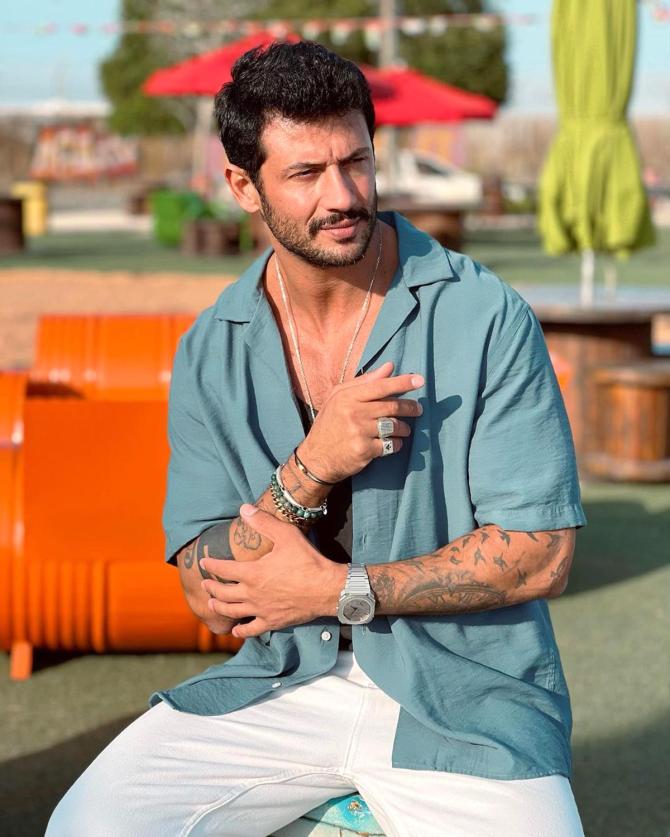 What kind of connection do you want to build on this show?
A genuine connection, for sure. An honest one.
I should look at her and be able to have a conversation without saying a word.
Have you seen the original series?
I have, yes.
When you want something, it comes to you, trust me.
This is exactly what happened to me.
I always wanted to be a part of a show like this. So when I got the call from my manager, I was shocked.
I could not believe it.
Do you think Indian audience is ready for a show as bold as Temptation Island?
You guys, as Indians, are underestimating yourselves, honestly.
I mean why shouldn't a show like this be in India?
Aren't you guys modern?
Aren't you guys up to date?
Aren't you guys outgoing and open?
You are.
Okay, India is a conservative country, yes.
Let's say, in the United States or any other country, a show like this works because that's how that country is.
But you are not like the States. You don't show kissing scenes on streaming media like they do.
So the show will definitely adapt to the country.
But you guys are way more open than you think.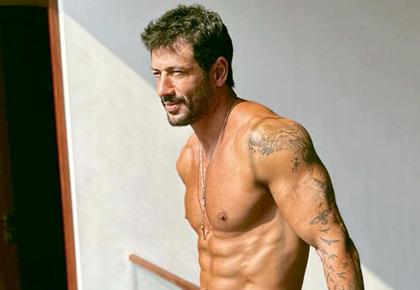 Source: Read Full Article