Can a B-School run three programmes in parallel with students spending three months on campus and nine months at home?
If most students can attend classes from their home (or coffee shops), why should they be in campus for the entire two years?
Is there a need to restructure the MBA programmes in India post pandemic, ponders Ambi Parameswaran.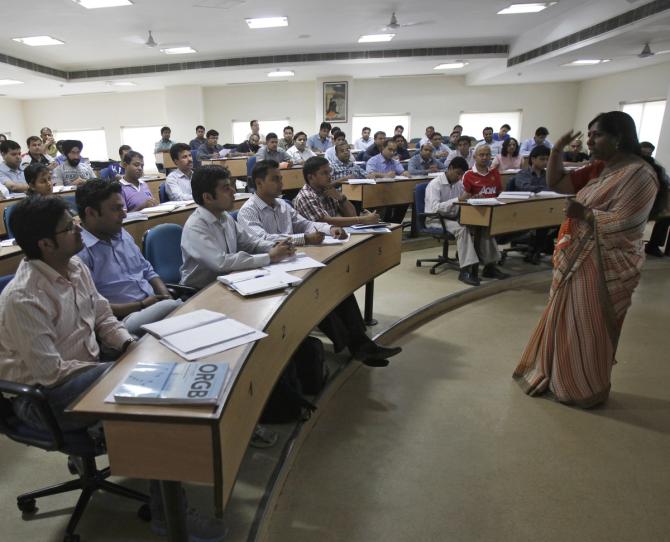 More than a decade ago when Professor Srikant Datar (currently the dean of the Harvard Business School) and colleagues immersed into finding the faultlines in the MBA education, their research was driven by a huge trust deficit MBAs had notched up post the big melt down (financial crisis of 2008-2009).
Their meticulously compiled book Rethinking The MBA spoke of many issues facing MBAs from the best of best B-Schools in the world.
The areas of concern included the move away from MBAs to high end science graduates in financial and consulting sectors; loss of credibility in media due to the relentless pursuit of shareholder wealth (and ESOPs); inadequate understanding of the global issues; and redefinition of leadership qualities needed for the new world.
The book captured numerous conversations with deans of leading global B-Schools and it presented several initiatives that have been since then put in place by B Schools.
The book also identified the gaps that management education needed to fill in order to stay relevant.
In the last decade we have seen the rise of quants.
More and more industries are picking up PhDs and post-graduates in data sciences from leading universities to help them manage the data deluge. An all-purpose MBA is seen wanting.
Even in India several B-Schools have started offering specialisation in analytics and these MBAs are being lapped up by the industry.
So is the end nigh for the classical MBAs?
The pandemic has created new opportunities and new challenges.
All B-Schools have had to modulate their delivery model.
When the pandemic hit in March 2020 B-Schools had to send their students home, but classes had to continue.
Faculty were quickly trained on the usage of online teaching tools like Zoom and MS Teams.
As an adjunct faculty at a leading B-School, I had to start teaching in the online mode in May 2020.
I thought students would be highly disappointed but to my pleasant surprise they felt the classes were 'better than expected'.
Remember this was May 2020 and all of us were under the impression that Covid will be gone in a few months.
Students were quick to reiterate that online was not the same as a face to face class.
Online teaching has had its benefits.
I could invite guest speakers to interact with students without having to handle all the travel logistics.
And a busy CXO could address the students from his office.
Something we could not have dreamt of a decade ago.
In fact, a professor who teaches International Business could invite speakers from around the world to address her students.
What was supposed to be a three month interruption to the MBA programme (and all forms of education) has ended becoming a two year challenge.
Fortunately, the Indian economy has recovered and recruitment has come back strong.
The start up ecosystem has also added to the recruitment frenzy.
Add to this, the desire of young MBAs to explore new domains (Great Resignation), placement season has been very good at most top B Schools.
It is, however, a pity that the graduating class of 2022 may have had very little face to face interaction with their faculty (it may be a good idea for B Schools to bring back this cohort for a one week face-to-face in-campus interaction after the pandemic wanes?).
I am here assuming that the pandemic will wane soon and students will be back in campuses attending face to face classes.
But will everything go back to way it was in 2019? Or will we see some change?
Professor Datar et al wrote their book to address the financial market crisis and the collateral damage they felt that had happened to the classical MBA education.
Post-pandemic as MBA education goes back to its old ways, is it necessary to look at a reset?
More than a decade and a half ago Prof Ranjan Das of IIM Calcutta thought of the idea of remote MBA education.
Partnering with online delivery companies like the NIIT and Hughes he created the Long Distance Education (LDP) model.
These were certificate programmes and they entailed working professionals attending classes three times a week from delivery centers spread across the country.
The big benefit was that a working person did not have to resign her job and move to a campus.
Literally the campus came to her. At one time IIM Calcutta alone had over 3,000 such students attending various certificate programmes.
You have to remember that a decade ago not all of us had good bandwidth/broadband connections.
One had to go to a delivery center to attend a class. Not any more.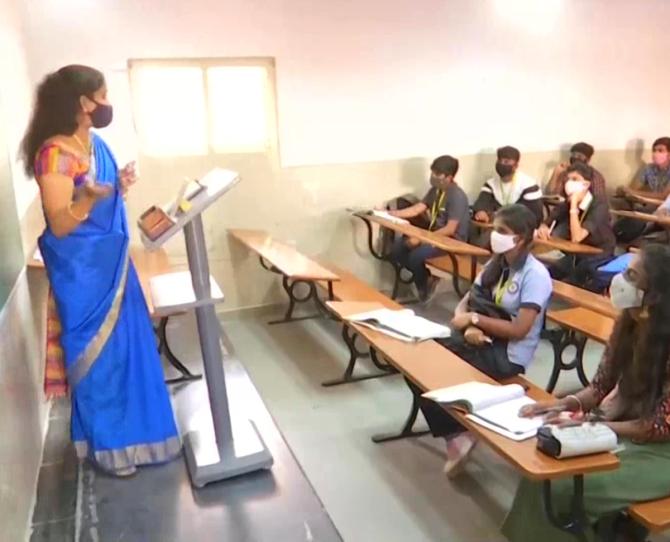 As campuses open and students come back to attend face to face classes, a few big and several small things can be expected to happen.
I call this 'Reinventing The MBA — Again'.
For a start the issues pointed out by Professor Datar continue to plague MBA education.
B-Schools will have to embed a stronger sense of ethics and corporate responsibility into what they impart.
The pandemic has also turned the focus on ESG (Environment/Social/Governance) issues and B-Schools will have to figure out how future managers and business leaders can have a stronger sense of the role of business in society.
In his latest book Brand Activism, the legendary marketing professor, Professor Philip Kotler has identified several issues facing businesses and the need for brands and businesses to step out of their old ways of marketing and embrace a more active role in society.
In addition to the issues tackled in the book Reinventing the MBA, the pandemic and the digital explosion that followed in education offers several new challenges and opportunities.
For one, if most students can attend classes from their home (or coffee shops), why should they be in campus for the entire two years?
Will we see B-Schools creating more hybrid models of education? Can a B-School run three programmes in parallel with students spending three months on campus and nine months at home?
With the rapid changes in the business processes and digital disruption, should B-Schools look at a stronger focus on long distance education (LDPs)? For instance, should B-Schools offer their graduating students an annual refresher that will bring them up to speed?
Finally, and this is a big question, by offering hybrid models of MBA education, like the LDP, will the bigger B-Schools eat the breakfast, lunch and dinner of the lower ranked B-Schools?
These and more are the questions that are going to keep directors of B-Schools awake for the next decade. The same old, same old, may not make the cut.
Ambi Parameswaran is an independent brand and executive coach. He served on the Board of Governors of IIM-Calcutta from 2007-2017 and is currently an adjunct professor of marketing at SPJIMR Mumbai. The views expressed here are personal.
Feature Presentation: Rajesh Alva/Rediff.com
Source: Read Full Article