He had no airs about his talent, he did not intellectualise it, he just lived and breathed acting.
Filmmaker Suparn Verma salutes the legend.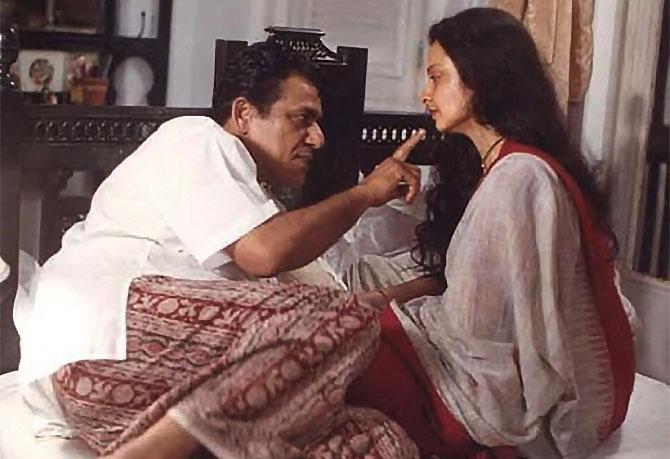 My last year of college life, 1995, began my journey in the movies when I got a small role in Basu Bhattacharya's last film — a reworking of Belle de Jour, the Rekha and Om Puri starrer Aastha.
Om Puri played an affable professor married to Rekha. I was one of his students with a couple of lines of dialogue.
The first day of my shoot with him was at my alma mater, St Xavier's College.
The shoot began on time. He walked in on location dressed in a kurta and churidaar, his make-up man and Man Friday in tow.
He was smoking and I remember bumming a cigarette towards the end of the shoot because by then, all the students were relaxed in his company, as he would chat about generic stuff.
I wanted so much to ask him a single question. I waited all day, but realised this wasn't the day.
There weren't too many takes. These were the days when one shot on film stock and not digital. His performance was consistent.
Truly, our greatest actor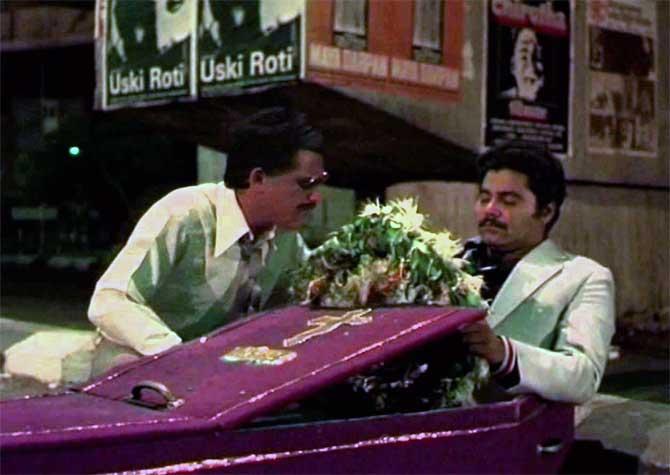 The one thing that instantly charmed everyone the moment one saw him was his huge smile.
He had nice big teeth and that smile seemed to come from within and envelope you.
Then, the booming deep voice would follow.
I heard that voice the first time when I saw Sparsh at the Topiwala theatre (it doesn't exist anymore).
I saw him again in Bhavni Bhavai though that was on VHS (it doesn't exist anymore).
I then saw him in a film which would gain cult status with each passing year, a drunk Om Puri discovers Satish Shah's dead body in a coffin and puts tyres on it.
Around this time, I also saw Aakrosh (the thrill was watching an adult film as a kid). With Paar, I was exposed to the brilliance of Naseerudin Shah as well.
Mandi was seen at a screening on a VHS tape at a family friend's house; the other kids went off to sleep while I sat wide awake.
I remember thinking that Naseer and Om must be a package deal because they seemed to be together in every film.
When Party came on Doordarshan, I kept waiting for Naseer because it featured Om Puri.
The same thing happened when I saw the grown-ups version of the Mahabharata, Shyam Benegal's Kalyug.
When Om Puri finally made his debut in commercial cinema with Disco Dancer (a film that finally made sense as 'entertainment' to a nine year old: Me) and helped my hero Mithun Chakraborthy became a disco star, I started to love Om Puri.
The water tank of our colony was the place to hang out and listen to the affairs of the world; adults and kids would hang around it in groups.
It was there that I heard about a film called Ardh Satya, a film supposedly so violent that even my liberal mother told me to not go anywhere near it for a while.
It was a tough film to find on the VHS circuit in those days. It was a film I would get to see a decade later.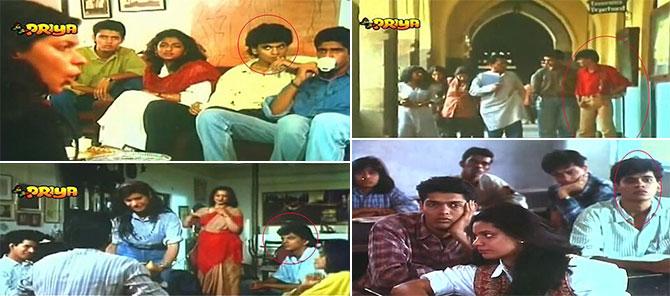 The rag-picker who became a legend
In 1994, I worshipped Jack Nicholson (I still do). There was a magazine that I used to collect dutifully called TV & Video World. Parag Kamani used to write a column on films to watch and would give a brief summary of Hollywood releases, besides reviewing Western music.
There was big news about Om Puri doing a film with Jack Nicholson.
When I got the chance to 'act' with Om Puri in Aastha a year later, I wanted to ask him about working with Nicholson.
The second schedule was shot in Basu Bhattacharya's bungalow at Bandra Bandstand.
The atmosphere was not as easygoing as Rekha was to shoot. Yet when she arrived, she came as an actor, not a star.
She lifted the tense veil and everyone was smiling.
Omji was smiling even more.
I was too busy just 'being' in the same space as her to ask him the one question I wanted to ask.
The shoot went off great.
The actors said their goodbyes and went their ways.
I bummed another cigarette off Omji.
Then an AD (assistant director) informed us that we would be needed for an outdoor schedule a week later; a bus would take us to a location for two days.
The location was a bungalow in Khopoli (a town, which lies about 80 km south of Mumbai).
We, the students, arrived first at the location, and it was like a picnic.
Omji and Rekha arrived later in the day.
It was a relaxed shoot, not too many shots.
By evening, Omji had drinks and everyone was asked to join in.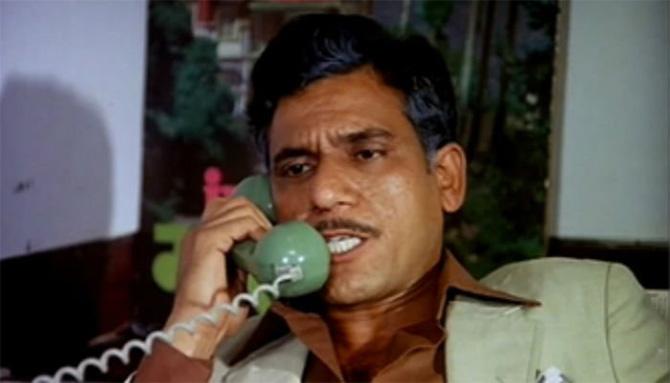 Om Puri: I will die if I do not work
At some point in the evening, I finally had a chance to chat with him and he spoke generously, sprinkling anecdotes with dollops of humour, at times self-effacing.
One of the stories he told was why he signed up for Jaane Bhi Do Yaaro: One of the reasons was free food!
I told him about my early experiences of his films and how he and Naseeruddin Shah would always be together.
He guffawed and there was love in his eyes for his friend… love like that is hard to come by.
I finally got around to asking him about Jack Nicholson, and he answered all my questions.
I was a 20-year-old fanboy who was constantly worried about being shrugged off at some point by this giant of an actor and yet, he was just there in the moment.
Age was just a number; he connected to the passion for cinema.
That night he had his make-up artist and Man Friday play a prank of being a ghostly spirit in the woods next to the bungalow.
The whole unit was kept awake till 2 am until someone belled the cat and called out the prank.
It was a predominantly Bengali unit, everyone called him Omda, I was the only one calling him Omji because Omda sounded like Dalda (the vegetable oil) in my head for some reason.
When I told him that, he nearly choked on his drink, laughing.
The shoot got over. We shook hands and I never met him again.
Years have passed. He has acted in some great films, some horrible ones, and yet his logic and reasoning for doing each one was sound.
He did some for love, some for money, and he gave his honesty to both.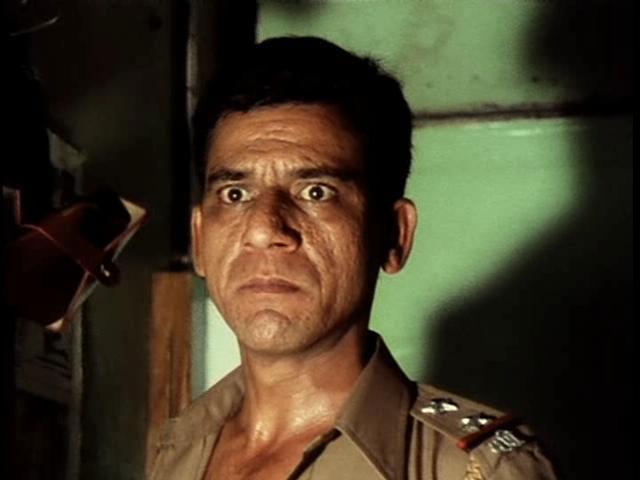 Omji passed away this morning.
He was an actor, who gave hope to the lovers of cinema in the 1980s when Hindi cinema was churning out its worst.
He was an actor who gave a scene dignity just by his sheer presence.
He made the world of cinema rich.
Om Puri had no airs about his talent, he did not intellectualise it, he just lived and breathed acting.
You will hear lots of stories about him. I just know one thing: He gave hope to a boy from the suburbs, who thought he had no hope in hell of being in the movies.
When Om Puri deserved an Oscar
Source: Read Full Article