Even as a child, Javed Akhtar was very clear about what he wanted from life.
His ambition: 'Bada hokar ameer banunga!'
It is with this clarity that he tells stories from his life, in the coffee table book Jadunama, penned by Arvind Mandloi.
At its launch, Javedsaab's family and friends read excerpts from his book, interesting anecdotes from one of the most creative minds in the film industry.
Did you know how Javedsaab started his film career?
He came to Mumbai with only 27 paise in his pocket on October 4, 1964.
He writes about his phase of struggle, like the time he had just enough money to take the bus home, and had to make a choice between either that or getting a bite to eat.
He also writes about the time a director, having pineapple for breakfast, threw his script on his face, claiming that he would never ever become a writer.
Shabana Azmi and Farhan Akhtar give his words a voice in this video.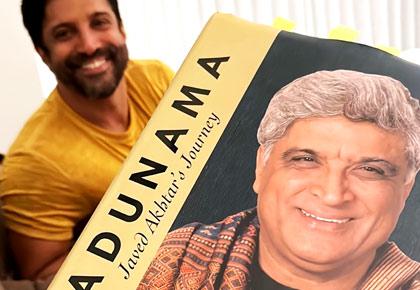 Source: Read Full Article