UEFA EURO 2020, Sweden vs Ukraine Highlights: Ukraine beat Sweden 2-1 after extra time to reach Euro 2020 quarter-finals.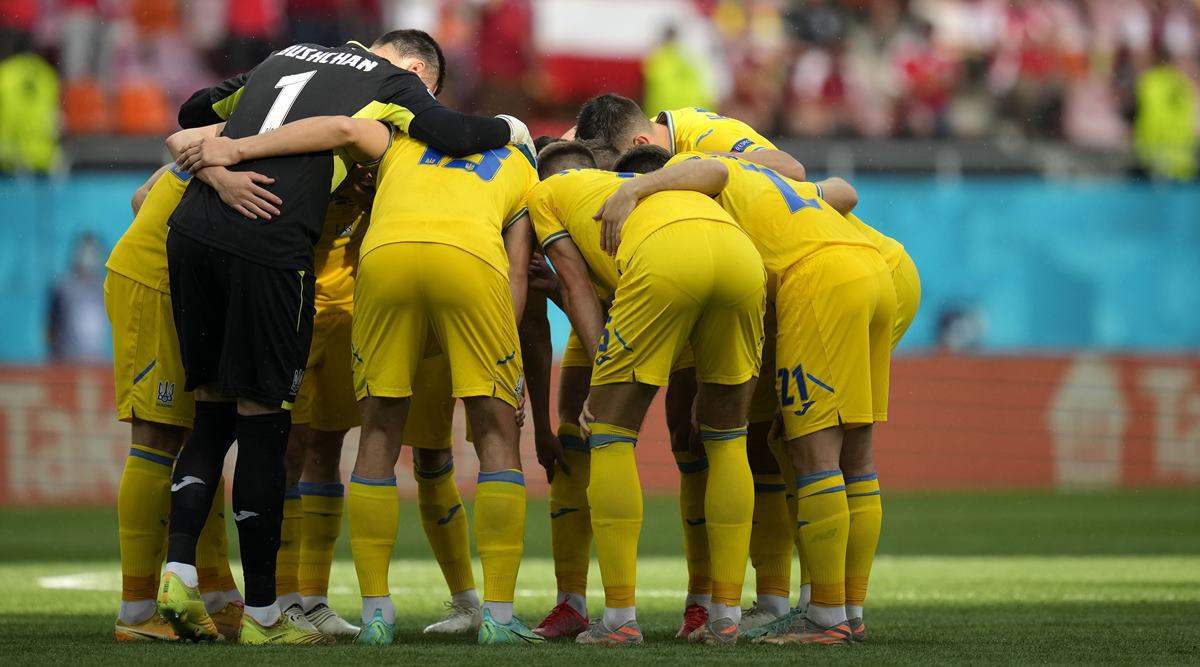 UEFA EURO 2020, Sweden vs Ukraine Highlights: Ukraine beat Sweden 2-1 after extra time to reach Euro 2020 quarter-finals. Artem Dovbyk scored late in extra time to give Ukraine a 2-1 win over Sweden and a spot in the European Championship quarterfinals.
Oleksandr Zincheko had given Ukraine the lead in the 27th minute and Emil Forsberg equalized in the 43rd with his fourth goal of the tournament.
Sweden defender Marcus Danielson was sent off in the 98th minute for following through on a challenge with a raised boot on substitute Artem Besedin.
Artem Dovbyk's 30th-minute winner in extra-time sends Ukraine to their first-ever European Championships quarter-final.
Scroll down for full highlights-
UEFA EURO 2020, Sweden vs Ukraine Highlights:
Ukraine wins it with a late goal from Artem Dovbyk. They are through to their first quarter-finals where they will face England
In stoppage time of extra-time Ukraine take the lead. Artem Dovbyk has scored his first ever goal for Ukraine and he has surely won it for Ukraine! What a time to score. Sweden 1-2 Ukraine
The clock is ticking for Ukraine, if Sweden manage to get to penalties with 10 men you suspect they will have the edge in this game. Sweden 1-1 Ukraine
Olsson makes an incredible save to keep Sweden alive! The goalkeeping in this game has been ridiculous! Meanwhile, Berg comes up with a heroic block to stop Karavaev from scoring. Sweden 1-1 Ukraine
It's still level halfway through extra time. Sweden are a man down after Marcus Danielson's red card. Now, this match is plagued by injuries on both sides! One after the other they keep on happening!
Sweden centre-half Marcus Danielson is sent off. He did win the ball on the challenge but his follow-through on Artem Besyedin was awful. Remember the Swedes have just made 3 attacking changes. Massive moment in the game. Sweden 1-1 Ukraine
The show goes on. We are heading for the third set of extra-time in four games. Sweden v Ukraine is the fourth EURO 2020 last 16 tie to go to extra-time (also Italy v Austria, Croatia v Spain & France v Switzerland), the most ever in a single knockout round in the competition, overtaking three that went the distance in the 2008 quarter-final.
Sweden change things up by replacing their two wingbacks, Ludwig Augustinsson and Mikael Lustig, in their place come Emil Krafth and Pierre Bengtsson. Can they provide some impetus? Meanwhile, a Yellow Card for Forsberg. Sweden 1-1 Ukraine
At 1-1 it's anyone's game. But Sweden are all over Ukraine. The winners play England in the last 8. If England thinks they're going to have an easy ride in the next match they are surely mistaken. The Swedes are capable of upsetting ENG on the day.
Forsberg curls his shot towards the far top corner and it bounces away off the crossbar! This is a very entertaining game, both teams going for it. 20 mins left and it's anyones for the taking. Sweden 1-1 Ukraine
Sydorchuk strikes one from just inside the area, hits it well and rattles the ball into the outside of the near post for Ukraine. Just moments later, at the other end, Sweden hit the woodwork with Isak. Sweden 1-1 Ukraine
Sweden are finding their way into the tie. Will they be able to turn this around in the second half?
A rasping drive from Oleksandr Zinchenko had Ukraine ahead before a deflected strike from Emil Forsberg means we are level at the break.
Emil Forsberg equalises for Sweden! Forsberg shoots from outside of the box and it's deflected in! Sweden 1-1 Ukraine
Sweden appealing for a penalty but no lick from the official. They've played some neat football but not created to many clear openings as they look for a way in. Sweden 0-1 Ukraine
Ukraine have the lead! Man City's Oleksandr Zinchenko scores with a lovely finish from a Yarmalenko cross. Sweden 0-1 Ukraine
Sweden looking to bite back as Isak finds an inch inside the box but sends his effort just outside of the far post. No change in the scoreline.
Ukraine in command and they keep pinning Sweden back for the most part.Their looking to get Yarmolenko on the ball in that pace he loves just outside of the box on the right hand side.
Source: Read Full Article