In a thrilling MLC 2023 Final showdown, MINY secured a stunning seven-wicket victory against Seattle Orcas in Dallas.
Chasing a challenging target of 184 runs, Pooran's fiery form led the charge as MI New York reached a remarkable 184/3 in just 16 overs. Pooran's unbeaten knock of 137 runs off 55 balls, including an astounding 10 fours and 13 sixes, left the opposition bowlers in dismay.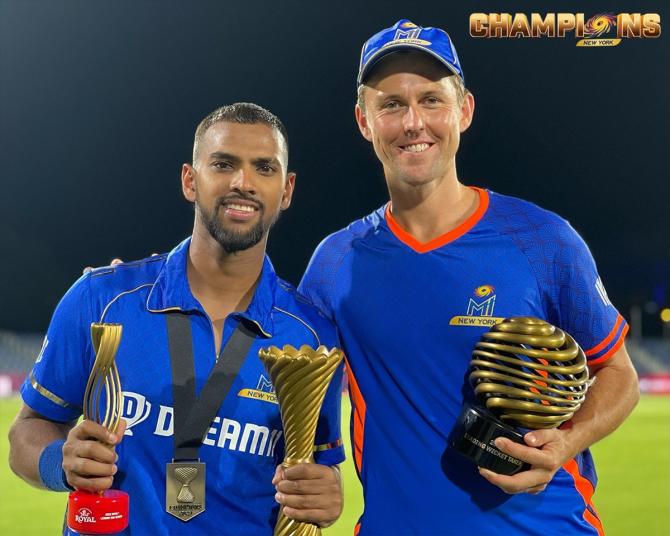 Seattle Orcas' opening batsman, Quinton de Kock, also displayed an impressive performance with a blazing 87 runs off 52 balls, featuring nine fours and four sixes, as SOR set a competitive target of 183/9 in their allotted 20 overs. However, MINY's bowlers Rashid Khan and Trent Boult wreaked havoc, claiming three wickets each, to keep the opposition in check.
Despite the valiant efforts of Imad Wasim and Wayne Parnell, who took a wicket each for SOR, it was Pooran's extraordinary innings that ultimately sealed the victory for MI New York.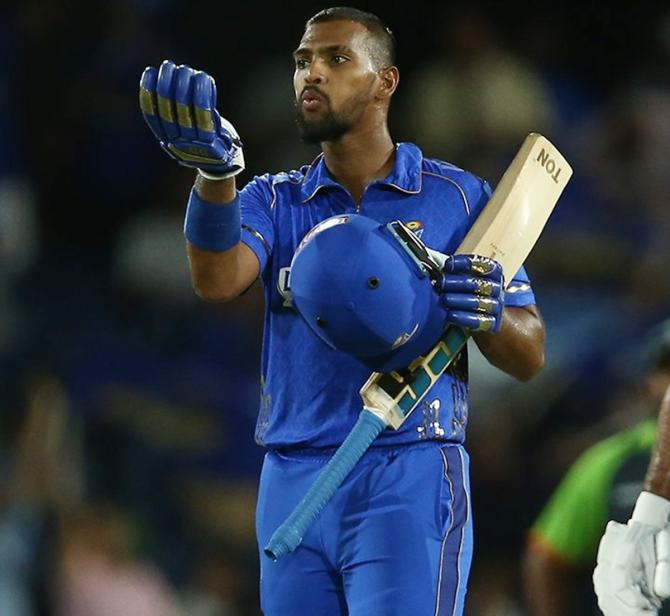 As the stand-in captain, Pooran showcased his masterful batting skills, guiding his team to a triumphant MLC 2023 win.
Source: Read Full Article