Also read: Pegasus surveillance
Trending in International
Also read: Tokyo Olympics
Trending in Sport
Allister Martins – Without You
https://www.youtube.com/embed/fH02YcIuLlI
Trending in Music
Uttam's Take: Snoopgate!
Uttam Ghosh offers his take on Snoopgate.
narappa
https://www.youtube.com/embed/GNJ-kT6gFhQ
Trending in Entertainment
Boy dies in pond
A 14-year-old boy drowned in a farm pond in Shivalli village in Dharwad taluk on Tuesday.
Basavaraj Gadigeppa Lakkannavar had gone to the farm of Tayappa Hadapad. He jumped into the farm pond to swim. But he drowned.
The police suspected that his feet got caught in the muddy bottom. Rural Police rushed to the spot and retrieved the body. A case was registered at the Rural Police Station.
Gold seized
Gold worth ₹40.35 lakh has been seized by the Chennai Air Customs at the airport. Chandru Sakthivel, 23, of Villuppuram, who arrived from Dubai and concealed 810 g gold paste, was arrested, the press release said on Tuesday.
Uttam's Take: Oxygen Crisis Didn't Kill
Uttam Ghosh offers his take on the government's startling assertion that no Indian perished during the second COVID-19 wave because of a lack of oxygen supplies.
feels like
https://www.youtube.com/embed/Cbnjj4ADdNw
Trending in Movies
Heavy rainfall likely
India Meteorological Department has said that heavy rainfall in the range of 64.5 mm to 115.5 mm is likely to occur at isolated places in all the districts of the coastal region on Thursday.
Very heavy rainfall (115.6 mm to 204.4 mm) is likely to occur at isolated places in the coastal belt on Friday and Saturday.
There is likely to be heavy rainfall (64.5 to 115.5) at isolated places on July 25 and July 26.
CRPF constable shoots himself
A constable with Central Reserve Police Force was found dead at their Nadigada Tanda camp under Miyapur police station here on Wednesday. The victim, Tagore Shanker from Gujarat, shot himself with his official firearm allegedly due to family disputes, police said. He was a constable of the 2017 batch.
Roshni – suicide prevention helpline: +914066202000
Dom's Take: Big Bro is LISTENING
Dominic Xavier offers his take on Snoopgate.
jantarmantar-farmers
Trending in Delhi
Karnataka SSLC exams
dravid-tweet
Trending in Cricket
More COVID cases at Tokyo Olympic Village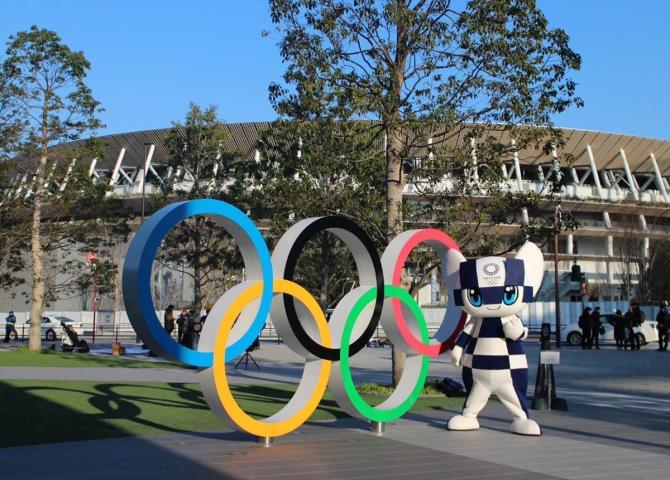 Tokyo 2020 Olympic organisers said on Thursday two athletes residing in the Olympic village tested positive for COVID-19.
The organisers announced 11 new positive cases overall, including the two athletes, bringing the total to 86.
farmersprotests
Trending in Delhi
china-monsoon
Trending in International
Illegal arms seized
In a crackdown on illegal arms, the police teams seized 24 country-made guns and arrested 19 persons here.
In a slew of raids in Denkanikottai, Thally, Rayakottai, Kelamangalam, Udhanapalli and Anchetty, the guns were seized from over 19 persons.
According to sources, the police have asked persons owning illegal country-made guns to handover them, failing which action would be taken against them.
Ola electric scooter to be unveiled in 10 colours
Ola Electric on Thursday said its yet-to-be unveiled electric scooter would be available in 10 colours. Some of these colours, both in matte and gloss shades, would be blue, black, red, pink and yellow, white and silver. However, the exact shades would be announced at the unveiling of the product. The whole palette of colours was revealed for the first time in a tweet by chairman Bhavish Aggarwal.
AUT branch opened at Bharathiar University
The Association of University Teachers has opened its branch at Bharathiar University. A release from the organisation said the branch was started with 50 members. Professor P. Christopher would be the president, P. Guru Saravanan secretary and Prabha treasurer. Former Association members N. Senthamarai, C. Pichandy and K. Pandian offered their fecilitations.
Landslip in NH-75
Following night long heavy down power landslides have been reported on National Highway 75 near Donigal in Sakaleshpur taluk. The vehicular movement on the Bengaluru-Mangaluru highway has been hit. The local administration has stopped the movement of heavy vehicles on the stretch. Last year during heavy rains, a landslip had occurred at this stretch.
Youtube embed
https://www.youtube.com/embed/Vb_f7h2fH9s
Trending in National
Congress protest
Trending in National
CM visits Commercial Street
B.S. Yediyurappa checking progress of infrastructure projects in Bengaluru
Chief Minister B.S. Yediyurappa visited Commercial Street as part of a tour of Bengaluru to check the progress of infrastructure projects.