Anyone with such experiences could have been expected to turn fundamentalist. But Shaheen Kadri is anything but that.
Jyoti Punwani reports.
As the bhoomi puja for the Ram temple finally took place on the site where once stood the Babri Masjid, it is difficult not to recall the demolition of the masjid on December 6, 1992 and the traumatic incidents that followed.
Mumbai faced the brunt, and those directly affected haven't forgotten what happened to them.
Shaheen Kadri is one of them.
The visual of her ransacked room in Kalachowkie's Abhyudaya Nagar (south central Mumbai) on January 9, 1993 is imprinted in her brain; as also the scenes of the mob tearing her Quran and stamping on it.
They were outsiders, searching for her mother, who was referred to as 'Indira Gandhi' because she always wore a white saree. Shaheen and her mother managed to escape to the fourth floor from where she watched the mob loot their belongings.
Abhyudaya Nagar's 44 buildings housed government servants from all departments, and as a government employee, Shaheen didn't hesitate before ringing up the Mumbai police commissioner's office for help.
The response wasn't what she expected: Instead of sending help, they asked her to flee to the nearest police station. When she reached there at night with her mother, Shaheen found others of her community sheltering there, including a pregnant woman with a toddler.
After the terrifying night had passed, these Muslims requested the police to escort them back to their homes.
Here's what the police, duty-bound to protect citizens from rioters, told them: 'We give you a finger and you people grab the entire hand! All of you leave this area right away.'
Shaheen and her mother managed to catch a train to what was then VT station. "There was no one else in the compartment, we could hear stones being thrown on the train," recalls the 64 year old.
From VT, her relatives took them to their home in Cuffe Parade, south Mumbai, where she stayed till March, walking to her Mantralaya office. Her two-wheeler, she learnt later, had been burnt; her furniture had been made part of the collective bonfire comprising belongings of the few Muslims who lived in Abhyudaya Nagar.
On March 13, a day after a series of bomb blasts tore through Mumbai, Shaheen decided she needed to recover her life, despite the pleadings of her relatives.
Before going home though, she stopped at the Kalachowkie police station to give them her sister's phone number. In case anything happened to her, they should inform her sister, she told them.
"The policemen were stunned," recalls Shaheen. "They told me they had rounded up some boys for having rioted in January, and asked me to identify them. I refused. I plan to live in my old home, I told them, I don't want any enemies. One of them reminded me of the day when I had come to him to release youngsters from Abhyudaya Nagar who had been picked up for some misdemeanour."
Shaheen had lived in Abhyudaya Nagar for two decades, having come there as a 16 year old with her three sisters and parents. The family was respected for their refinement and education; their Hindu neighbours would come to them for advice on jobs and even for approval on marriage proposals.
It was not these neighbours who attacked her home, yet, after the mob had left, they had asked her and her mother to leave the place. Now as Shaheen surveyed the ruins of her room, they stood sullenly, one of them even asking in Marathi: 'Why have you come back? Now all the trouble may start again.'
But Shaheen wasn't one to give up so easily. She told them how she had refused to identify the boys the police had arrested. 'Meri muthi band hai, band hi rehney do,' she advised them.
And even as she reeled at the sight of her room — the door had been removed, the little jewellery she'd bought from her earnings was gone, and even her collection of Reader's Digest issues had been vandalised — she right away started rebuilding it.
In the months that followed, Shaheen made sure her neighbours never sensed her trauma.
Shaheen and her mother would go on to live among the same neighbours for another seven years. Their relationship went back to what it had been in happier days: The neighbours' children resumed touching her and her mother's feet before every exam. Shaheen continued recommending jobs for them and performing the Bakri Eid qurbani inside her home, out of respect for their sensitivities.
Even after they shifted to Byculla, south central Mumbai, she and her mother would take sheer korma to their old neighbours for Eid.
Why were they not consumed by bitterness?
"I was angry, very angry with my neighbours, more than I was at the party that went about systematically destroying Muslims during the riots," says Shaheen. "But I let the anger go. Judging others only ends up harming you."
Shaheen's story would have been remarkable on its own. What makes it more so is what she achieved after the riots.
Despite having to start life again from scratch in 1993, at the age of 38, Shaheen shone in her career, retiring as Joint Secretary in the Maharashtra Minorities Department.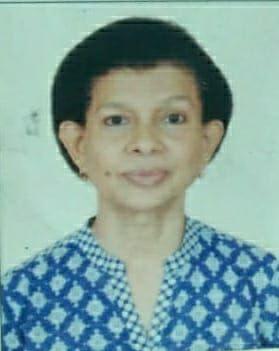 After the riots, Shaheen received Rs 10,000 as compensation for property damage. Seven years later, the Collector's office called her to return half of it, saying she ought to have been paid only Rs 5,000. "The man who conveyed this to me was himself embarrassed. I told him: I won't return your Rs 5,000, I'll return the entire amount with interest. Now I can afford to do so."
Shaheen never heard from them again.
Anyone with such experiences could have been expected to turn fundamentalist. But Shaheen is anything but that.
Living in a Muslim-dominated building, Shaheen stopped doing the Bakri Eid qurbani some years ago, put off by the flashy ritual it had become. Instead, she donates an equivalent amount to a masjid.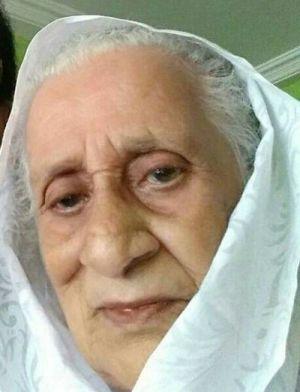 As if that wasn't enough, last year she started trying to get her neighbours to observe Bakri Eid in a restrained fashion, keeping in mind the sensitivities of the non-Muslims in their building. This year, she succeeded– from 48 goats sacrificed in her building last year, this year the number came down to just 17. Additionally, the goats were allowed to be brought into the premises only on the eve of the festival.
After retirement, Shaheen has started organising funds for the education of needy girls – including Hindus.
Though she was targeted after the demolition of the Babri Masjid just for being Muslim, Shaheen prefers not to say much about the bhoomi puja of a temple on the very spot where the Babri Masjid stood.
"After last year's Supreme Court verdict, this was the next logical step," is all she says, adding, "I wish we would be allowed to move on with our lives and put all that happened then behind us. But the electronic media doesn't allow us to do that."
*Kindly note the main image has been published only for representational purposes.
Feature Presentation: Aslam Hunani/Rediff.com
Source: Read Full Article