'They are also sitting on huge public sector assets without many returns.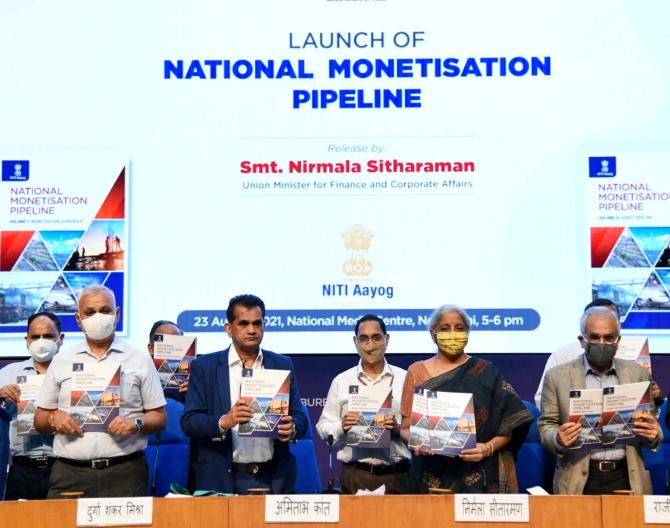 Professor N R Bhanumurthy, a well known economist, is the vice-chancellor at the Dr B R Ambedkar School of Economics University in Bengaluru.
"I don't see any reason why the public sector should be there in those areas where it has been inefficient," Professor Bhanumurthy tells Rediff.com's Shobha Warrier.
Part I: 'India is not for sale'
Are the projects going to be just operational or development also?
It is a combination of both — operation and development — but some of the sectors are largely operational. And where they need development, it will not be as expensive compared to the greenfield projects.
Take, for example, Hotel Ashoka in Delhi. You already have everything in place. So, the role of the private player is to maintain and operate it.
The biggest advantage of all these brownfield assets is locational advantage because all the government assets are in a prime location.
So, the private player needs to only spend small additional resources on development to make it work more efficiently.
Here, private players need not invest heavily in any of the projects unlike the kind of investment they had made in the earlier PPP models.
What is the Rs 6 lakh crore which the FM was talking about?
Under the monetisation plan, the government expects a value of the brownfield assets as Rs 6 lakh crores over the next four years.
This is for allowing the private sector to utilising the public assets.
For example, if they are leasing Hotel Ashoka for 20 years to a private player, s/he is expected to pay the money upfront.
Another important factor is out of the Rs 6 lakh crore, 33% will go to the state capex funds.
It means one-third of the collections will go to the state exchequer unlike the divestment projects.
This will encourage states also to go for their own monetisation programmes.
They are also sitting on huge public sector assets without many returns.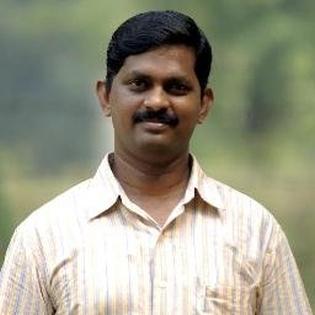 So, you don't agree with the criticism that the government is handing over public assets to private hands?
No, I don't agree with the criticism at all.
I don't see any reason why the public sector should be there in those areas where it has been inefficient.
I don't see any reason why it should not go for monetisation.
Indeed, the government needs to divert these resources for new infrastructure creation under the National Infrastructure Pipeline.
You said monetisation is not a new thing. If that is so, why such a big announcement?
That is because this is a structured and time-bound monetisation programme.
It also follows multiple models and multiple assessments of each public asset. For example, you cannot have the same model for roads and hotels and optic fibre.
Because the area is mainly infrastructure, do you think this will create a lot of employment opportunities when unemployment is the biggest worry for the government?
I would say that ultimately, what the government is planning is expenditure and resource switching from the existing brownfield projects where the returns are either low or nil with low multiplier effects, to new greenfield projects of infrastructure which is part of the investment pipeline.
It is like having a house remaining vacant in a good locality is like having a dead investment. When you rent it out, you get returns on your property.
The government is following a multi-pronged approach to restructuring the role of the public sector in the economy.
It is good because we cannot look at divestment as the only option.
They are offering both core and non-core projects and I feel core will be less problematic and I don't see much problem in them attracting private players.
Feature Presentation: Rajesh Alva/Rediff.com
Source: Read Full Article