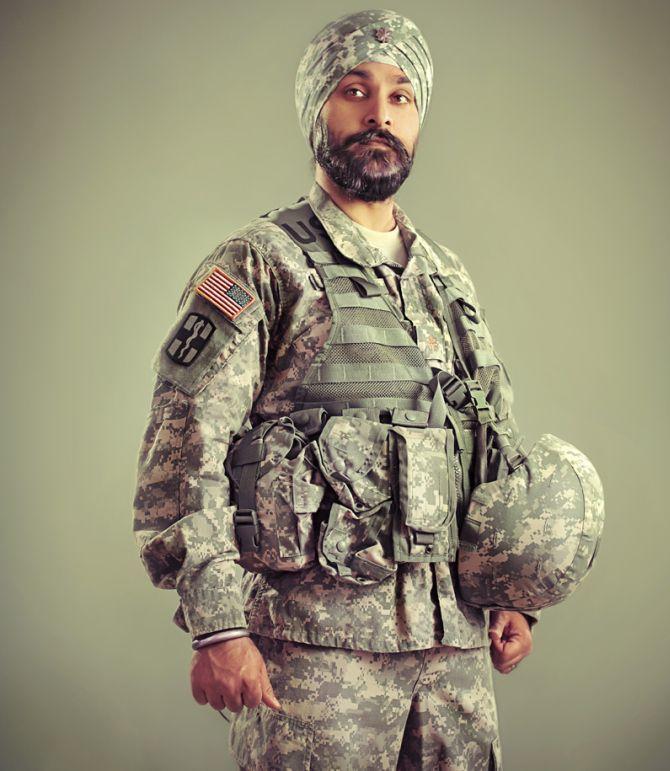 Fifteen years after 9/11, the Sikh Coalition, a non-profit organisation, turns to art to open American hearts and minds to the community.
Aseem Chhabra reports from New York for Rediff.com
Meet Japjee Singh.
He lives in the suburbs of Atlanta and is a senior in high school. Each day, he faces bullying in school.
Japjee is just one of the many Sikhs who continues to face discrimination and are bullied in the United States of America as the community is still looked upon with suspicion ever since the dastardly 9/11 attacks.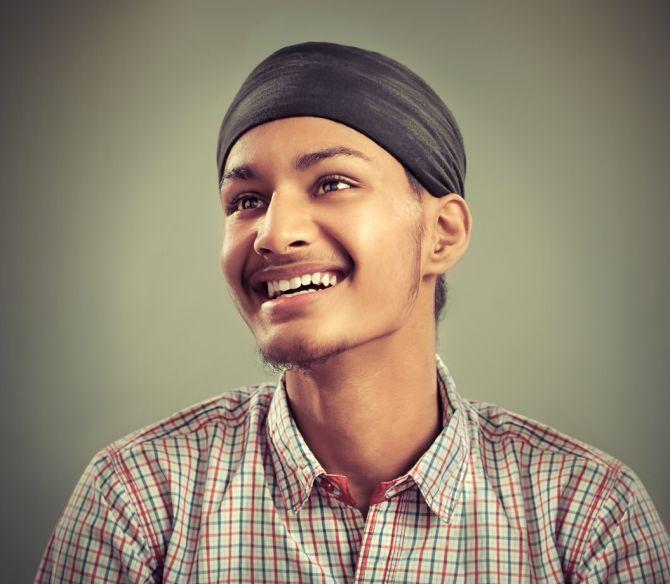 As America, marks the 15th anniversary of the attacks, the Sikh Coalition, a New York-based civil rights organisation which was established in the wake of the post-9/11 hate crimes against South Asians — especially Sikhs — turns to art to try and open American hearts and minds to the community.
Featuring photographs of Sikh men and women, the idea is to show that Sikhs despite their physical appearance — the beard and the turban that are part of the religion's articles of faith — are no different from other New Yorkers and other Americans.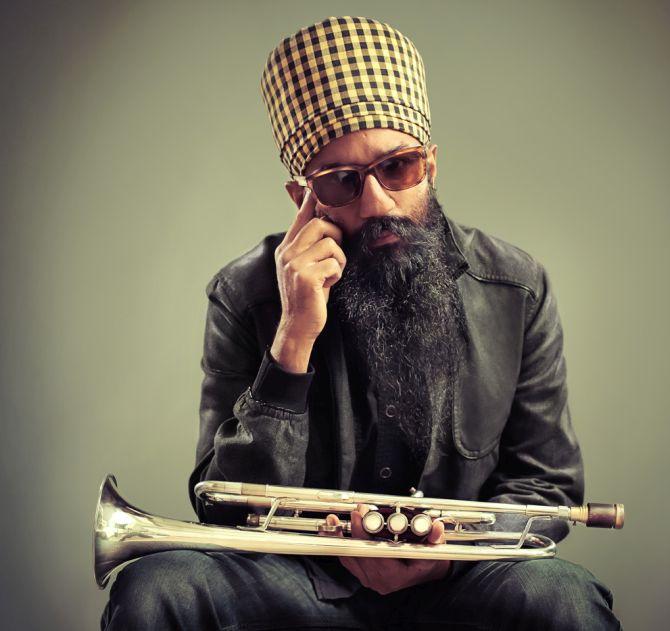 The show — The Sikh Project, featuring nearly 40 portraits — runs from September 17 to 25 at 530 Broadway, New York City.
The point of the project according to Satjeet Kaur, development and communications director, The Sikh Coalition, is to not only commemorate that tragic event, but also to narrate the Sikh story, what happened to Sikh Americans after 9/11.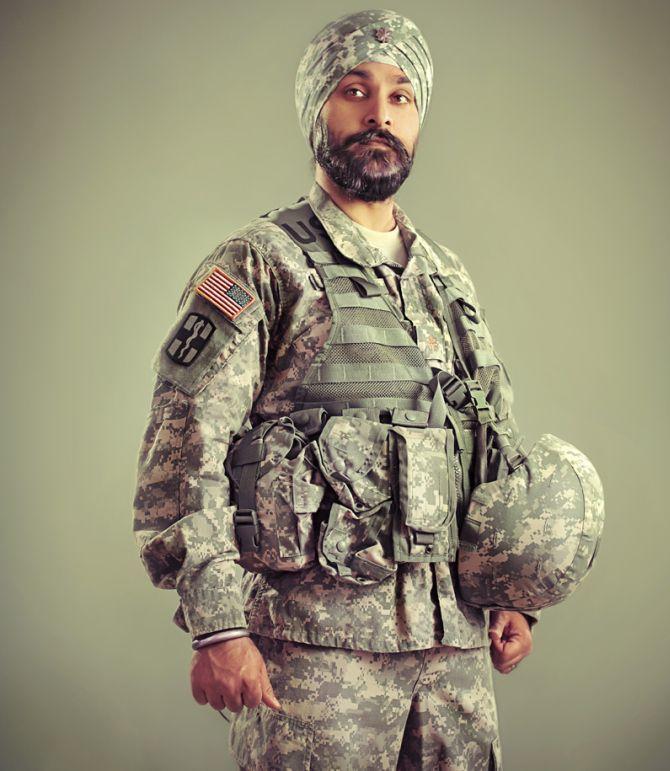 The Sikh Coalition said it realised that Sikh beards and turban are so misunderstood in the West.
'When we met each subject,' photographers who worked on the project said, 'speaking to them, they all told us their stories. Some were uplifting, others more dramatic. But ultimately all had positive outcomes. We made sure that we showed this, capturing each person in a positive light. Proud of their appearance and humble in heart.'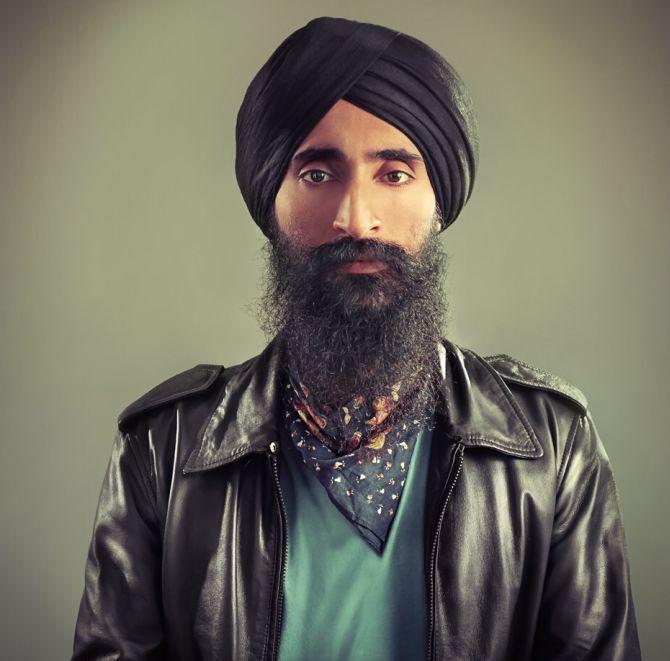 Asked how they feel about the final product, the photographers said they were excited. 'It is definitely an evolution, and we believe it will have a big impact on both American Sikhs and non-Sikhs showing them just how important their own individuality and identity is.'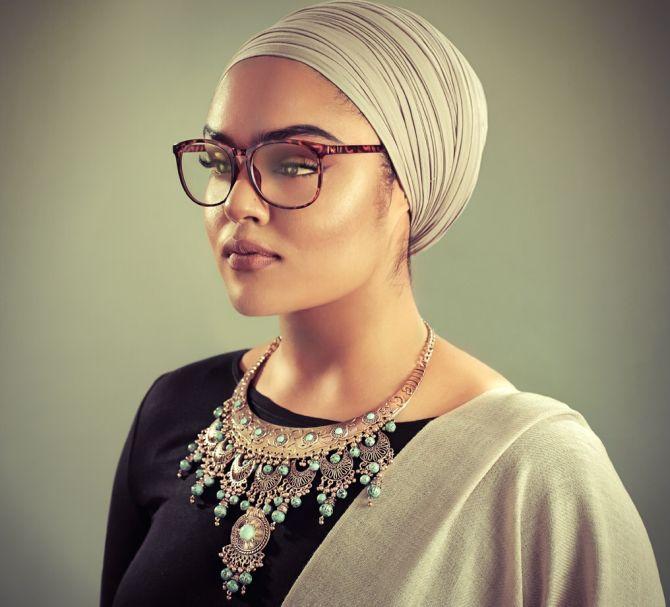 Photographs: Amit and Naroop for The Sikh Project. Kind Courtesy: The Sikh Coalition
Source: Read Full Article