Fundraising via initial public offers (IPOs) dropped 52.2 per cent to $147.2 billion in the first eight months of calendar year 2023 (CY23), suggests a recent report by GlobalData, a London-based analytics and consulting company.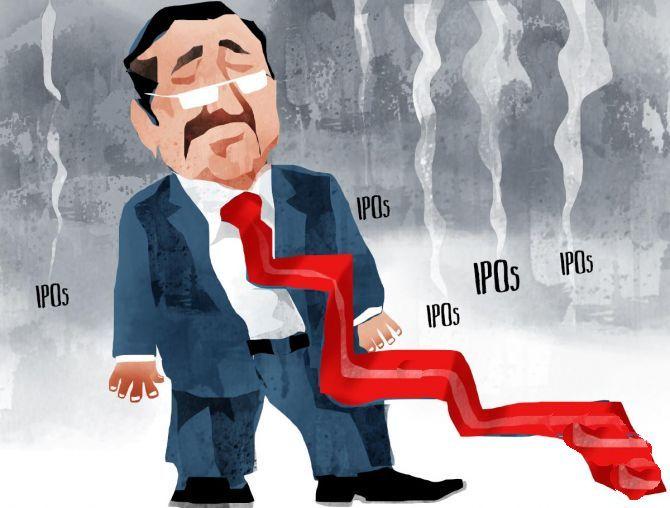 At the country level, the report suggests, India topped the charts with 152 transactions worth $3.8 billion during this period, primarily due to a higher number of SME IPOs, followed by the US with 99 deals totaling $16 billion, while China ranked third with 88 transactions worth $32.3 billion.
"An analysis of GlobalData's Deals Database reveals that there were 750 IPO listings registered with an aggregate deal value of $147.2 billion in the first eight months of 2023 on the stock exchanges worldwide.
"This was a sharp 52.2 per cent decline compared to the 1,570 listings with a deal value of $138.6 billion during the same period in 2022," their findings suggest.
Global IPO activity 2023
The Asia-Pacific region recorded the largest number of transactions, totaling 491, amounting to $44.4 billion in value.
Following closely, North America had 139 deals valued at $17 billion.
"One of the primary reasons behind this significant drop (at the global level) can be attributed to a deceleration in worldwide economic growth, stringent monetary measures, and escalating geopolitical conflicts.
"The US SPAC market faced persistent challenges, as negotiations grew more intricate.
"Moreover, there remains a substantial number of SPACs that have not yet revealed plans or completed the de-SPAC process, putting them at the risk of liquidation as their expiration deadlines approach in the upcoming months," said Murthy Grandhi, company profiles analyst at GlobalData.
The sectors leading the way in IPO activity thus far in 2023, according to GlobalData, were technology and communications, registering 145 transactions with a total value of $75.9 billion.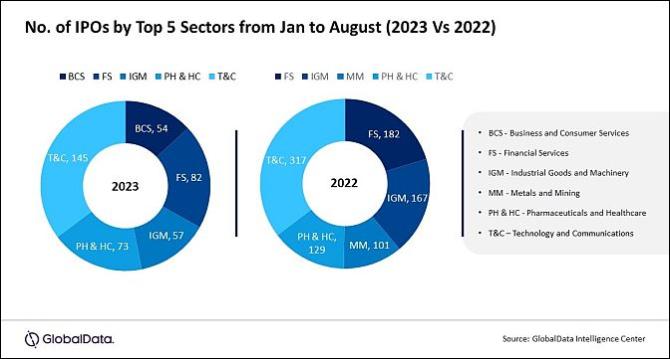 Following closely were financial services, with 82 deals ($6.05 billion), pharmaceuticals and healthcare with 73 transactions ($3.9 billion), and industrial goods and machinery with 57 deals ($2.9 billion).
The road ahead
Most analysts expect the primary market activity to pick up in the months ahead amid a robust economy back home, and upbeat financial markets as global central banks ease their monetary policy stance.
The secondary market buoyancy, analysts suggest, primes up the primary market as well, and as a result, the pace of IPOs is likely to increase in the second half of the current fiscal.
"The global IPO activity is expected to rebound in late 2023 or early 2024 as economic conditions and market sentiment gradually improve, coinciding with the final stages of the tight monetary policy," Grandhi added.
That apart, market regulator Securities and Exchange Board of India (Sebi) has announced a plan to reduce the listing time from six days to three days from the closure of the IPO. This, analysts feel, will ensure higher action in the primary market space going ahead.
"There was a decline in IPO activity in 2022, which is expected to resurrect in 2023, with a strong pipeline of over $9 billion, approved by capital market regulator Sebi, and another $6 billion filed with the market watchdog.
"The second half of fiscal 2023 looks promising for the primary market," said Mahavir Lunawat, managing director at Pantomath Capital Advisors.
Source: Read Full Article