Dressed in a vibrant pleated skirt, paired with a full sleeve cropped top, Ananya Panday made a splash at the grand finale.
The FDCI x Lakme Fashion Week closed on a high note with the Lakme Absolute Grand Finale presented by designer Ruchika Sachdeva.
As her label Bodice stepped into its 10th year, the designer presented her newest collection, The Domino Effect.
The designs featured were detail-centric, minimal in approach and utilised meticulous artisanal techniques.
Talking about the show, Ruchika said, 'This moment is truly special. It marks the 10th year of Bodice and it's apt that I get to present this collection on such a prestigious stage.
'I could not have asked for a better partner than Lakme and a better muse than Ananya for this show.
'The collection was inspired by the thought of how the smallest details come together to create silhouettes and that ties into the brand's inspiration for the season as well.'
You can read Ruchika's interview here: The designer who will dress Ananya Panday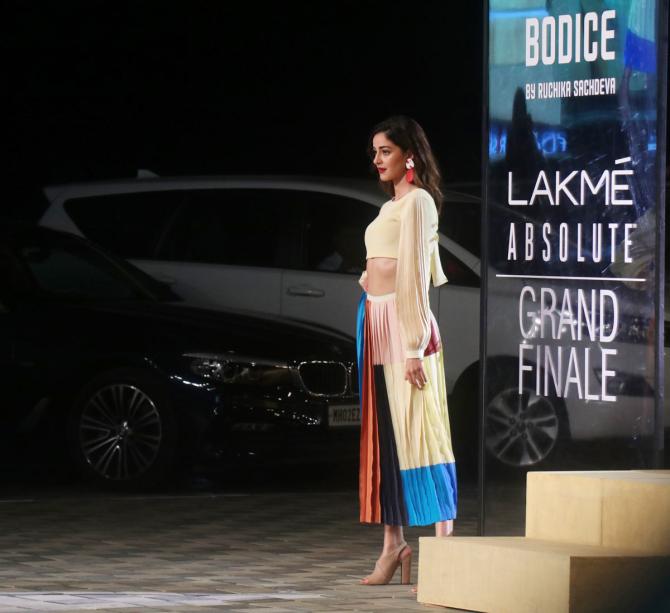 Looking stunning in a beige cropped top, paired with a multi-colour pleated shirt, Ananya completed the look with beige platform heels, red lips and matching earrings.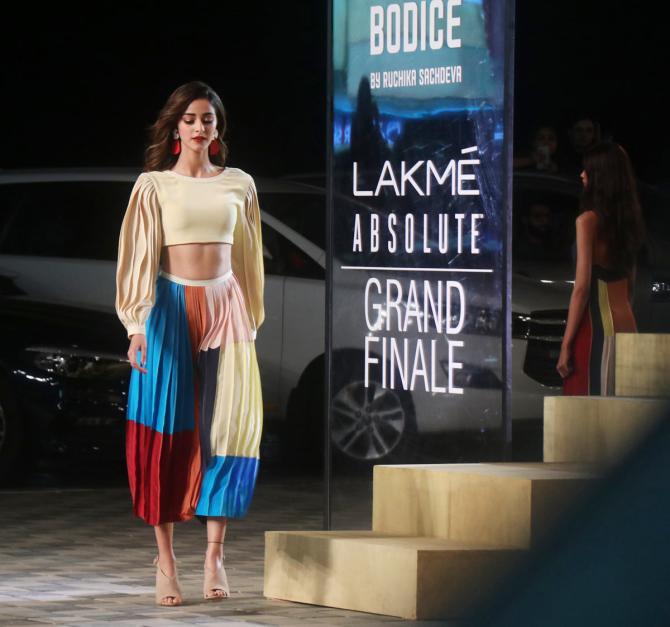 The collection, Ready Set Play, was all about patterns and shapes.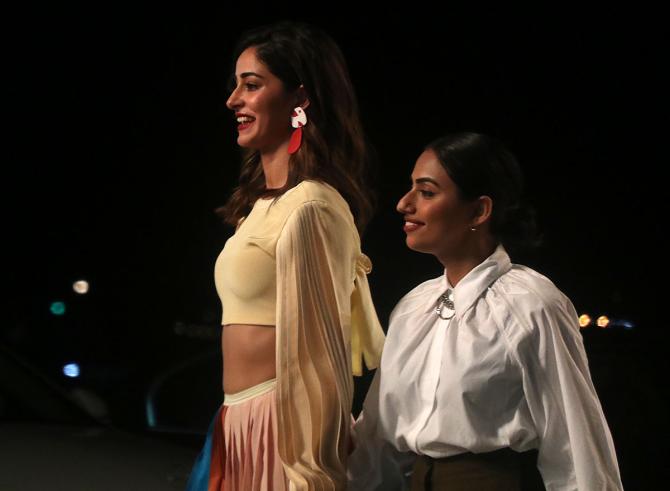 Ananya was joined by designer Ruchika Sachdeva on the ramp.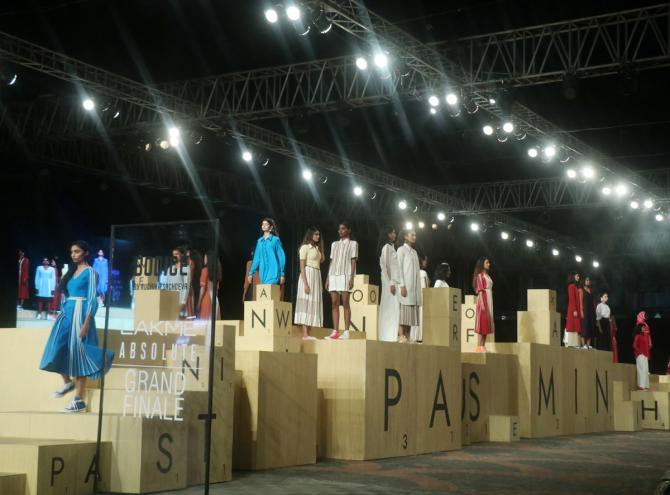 The finale was held at the Mumbai's Princess Dock, where the runway was transformed into a life-sized scrabble board.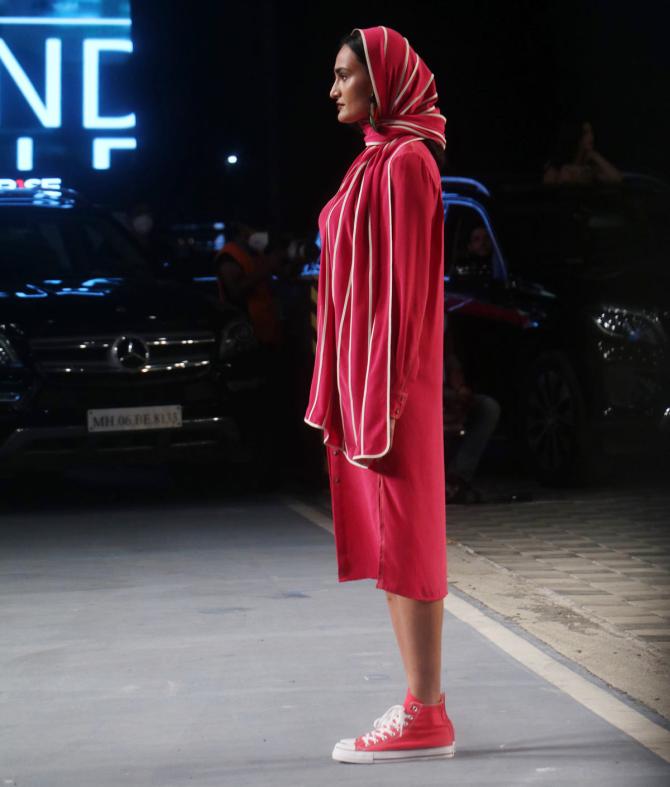 The designer acknowledged the metamorphosis the world is going through right now.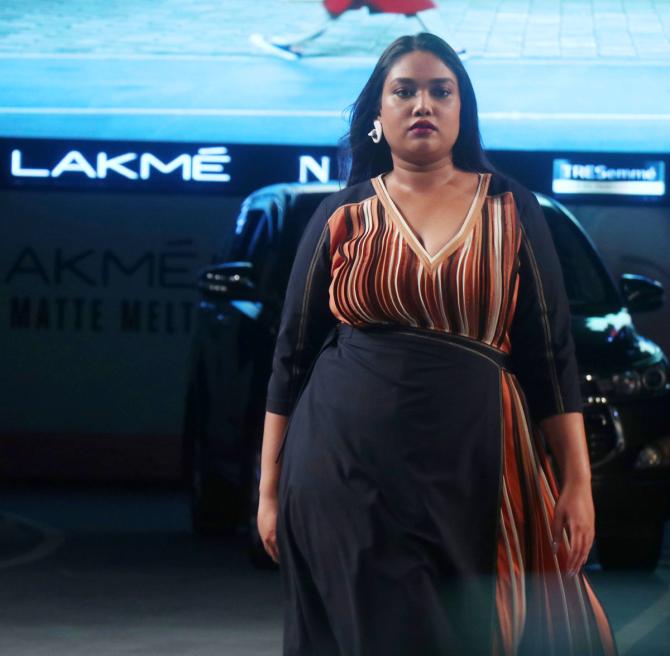 Diversity could be spotted in the line-up of the models.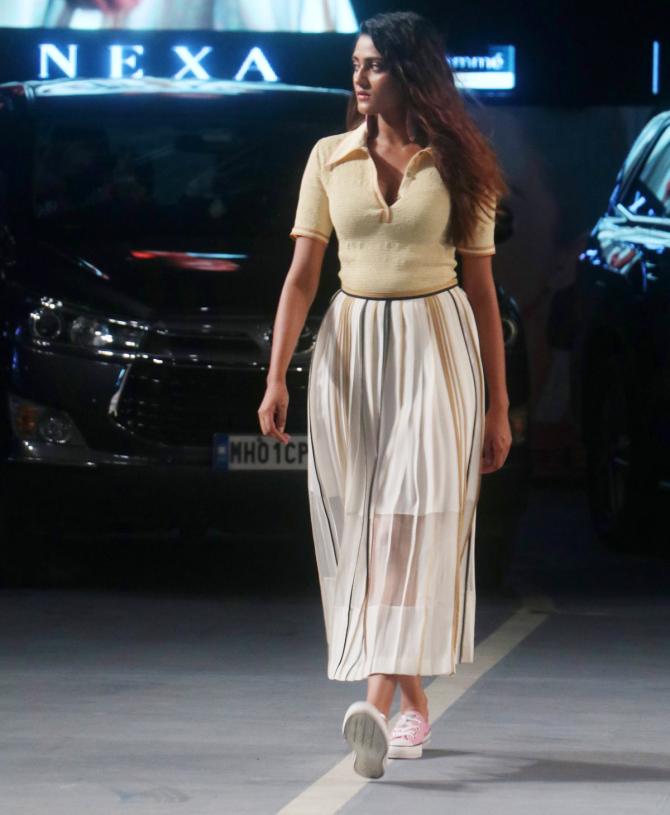 From pastel shades like pale pinks, ice blues, pistachios and fresh yellows to bright colour blocking, the collection had something for everyone.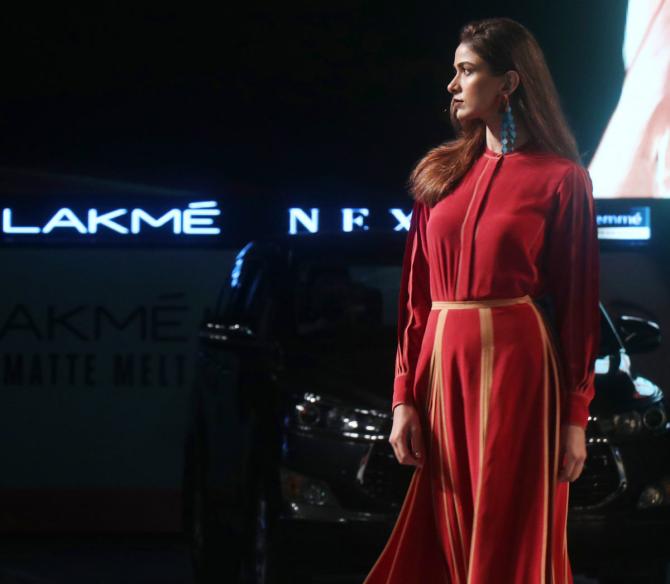 Model Reha Sukheja walked the runway in a bold red look.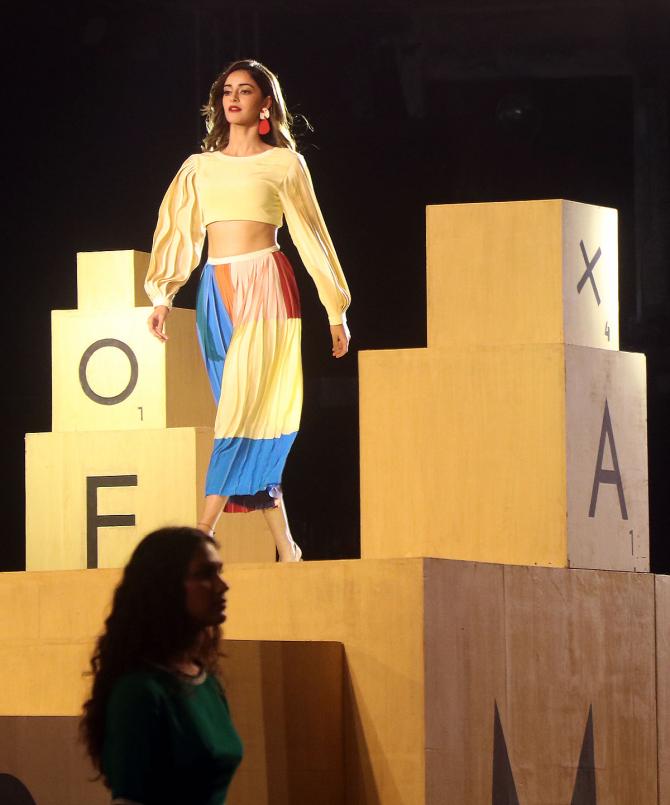 Ananya says her fun pleated skirt with geometric prints reflected her love for colours and her creative personality.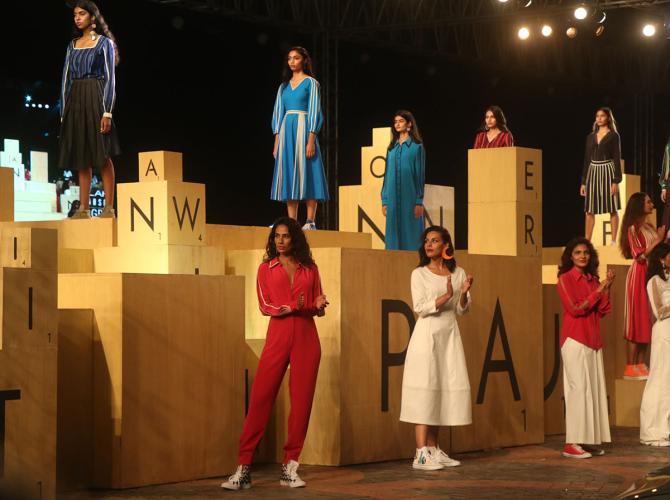 Models line up to cheer for the designer at the end of the show.
FASHION FIESTA: FDCI X Lakme Fashion Week 2021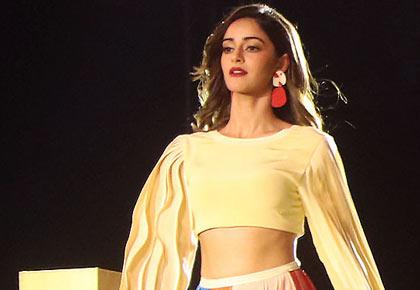 Source: Read Full Article