How often do employees trust their co-workers and leaders?
And how does trust among co-workers influence productivity, performance and hiring?
Global think-tank firm Workforce Institute at Ultimate Kronos Group (formerly, Kronos) recently conducted a worldwide survey to understand the importance of trust at the workplace and how it impacts performance.
The report Trust in the Modern Workplace is based on a global survey of nearly 4,000 employees and business leaders in 11 countries including India, the US, UK, Australia, New Zealand, Canada and France.
The survey analysed the level of trust — especially between employees and leaders — and the opportunities organisations can create by making trust a foundational element of their employee experience.
Some interesting findings from the survey:
Trust should be earned at work
As many as 63% employees and business leaders who participated in the survey felt that trust at work must be earned.
Among C-level leaders, nearly three-quarters (72%) believe that it is up to the employee to earn trust. Only one-third (37%) of employees and business leaders around the world fel trust should be presumed.
The belief that trust must be earned is most prevalent in India (90%) compared to the US (68%), the UK (67%), Australia and New Zealand (64%), Canada (64%), and France (64%).
Post pandemic, employees trust organisations better
52% global employees and business leaders believe that trust is higher at their organisation today than it was before the pandemic. Similarly, workplace trust improved most in India (67%), Mexico (56%), the US (53%), the UK (52%), and Australia and New Zealand (50%).
Lack of trust is unproductive, affects mental health
When employees feel like trust is lacking from their workplace relationships — whether with coworkers, their manager, or in the processes that define their daily work — it has many negative consequences.
Nearly two-thirds (64%) of employees globally reported that trust has a direct impact on their sense of belonging at work, including 4 out of 5 employees in India (79%) and two-thirds of employees in the US (68%), Canada (65%), and Mexico (63%).
Employees who do not feel trusted are less productive.
Four in 5 (81%) Indians say that the perception of low trust hurts their daily effort compared to 68% globally.
An overwhelming 79% of Indians feel a lack of trust also affects their career choices compared to 58% globally. 41% of respondents in India said they left a company because they did not feel trusted compared to the global average of 1 in 4.
Meanwhile, as many as 75% of Indian workers — and more than half of all employees surveyed globally (55%) — felt that a lack of trust impacts their mental health.
How trust affects talent, hiring
In fact, poor trust even hurts talent pools. One in 5 employees globally (22%) actively did not refer a friend, family member, or former colleague to an open role because they did not trust their company.
While the research shows it's hard for organisations to presume trust in their employees, many employees are similarly hesitant to trust their employer. But this is not the case in India.
In fact, an overwhelming 76% of Indian employees trust their organisation to put employee interests ahead of profits compared to only 61% of employees globally.
While employees are willing to give trust, they don't always feel they receive trust in return.
In India, only 13% of employees feel they are trusted to swap shifts with another employee without manager approval compared to 18% globally.
When it comes to submitting time cards to payroll directly, only 6% of employees in India feel trusted to do so, compared to the global average of 14% — with employees from China (20%), Canada and Germany (19%), and the US (16%) enjoying higher levels of trust in this area.
When asked about working and trusting colleagues during COVID-19, 55% said they found it easier to trust colleagues in a physical workplace versus those working virtually.
'Trust is the foundation of any great team especially when they navigate through a crisis,' says Sumeet Doshi, country manager, India, Ultimate Kronos Group. 'When people feel they are trusted, they invariably do their best, both as individuals and as a collective team.'
'Organisations that understand this and create an environment that is conducive to fostering trust will see greater success as they navigate through the uncertain environment that exists today,' Doshi adds.
'Work-from-anywhere, at any time, is here to stay, but that does not mean the traditional physical workplace is dead — especially with tens of millions of frontline workers who must be present to do their jobs,' explains Dan Schawbel, managing partner, Workplace Intelligence.
'Organisations will need to carefully consider how to foster relationships between location-based and remote employees to create a deliberate hybrid model,' Schawbel adds, 'that helps everyone reach their full performance potential — and trust is foundational to making it work.'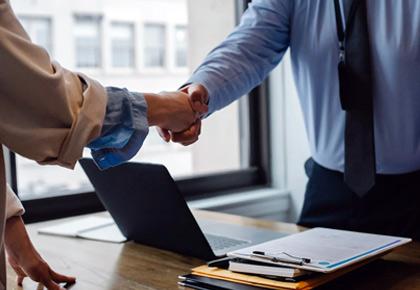 Source: Read Full Article