Tom Brady is living his best life after retiring from football.
The former New England Patriots quarterback turned 46 years old just last week, and he celebrated it with a trip to Africa with his fam! Yes, an Africa jaunt in addition to all the recent Irina Shayk romance reports that are flying around… Busy guy.
On Tuesday morning, the ex-University of Michigan star took to Instagram to deliver a poignant (and looooong) message for his 14 million followers. In it, he revealed that he'd gone with son Jack and daughter Vivian to Africa for a meaningful sojourn:
"What an incredible trip to the most amazing continent…Africa."
Clearly feeling refreshed and optimistic about his travels (hmmm…. where have we just heard that before?!), Tom gushed about the "incredible blessings" he's been given in his life:
"It was another special reminder that life is TRULY about relationships and memories… This past week of my birthday I have had much time to reflect and be grateful for all the incredible blessings. I couldn't imagine growing up as a boy in San Mateo that my life would become what it has… I've experienced quite a bit in the first 45 years I have lived, and what I have loved most is the people who I have shared the most life changing events with… my children, my family, my loved ones and friends and all of you have added so much to this incredible/adventurous life."
OK, obviously when he says "life is TRULY about relationships" he could be talking about family, friends, all sorts of things. But considering the newest relationship is rumored to be with Irina, that's obvi the first one at the top of our minds.
But Tom was focused on Africa's beauty. He continued:
"To wake up to sunrises and untouched parts of our beautiful planet, to witness these animals in all their glory, to see how different people can live with true joy and happiness continues to bring me great lessons in learning."
And he wrapped things up with a pair of powerful quotes in which he's been finding meaning just days after his milestone 46th birthday:
"Anyone who knows me knows I love quotes…. I have two in my mind that I want to begin this next chapter with. They are profoundly meaningful to me and maybe you will like them as well! 'The life you lead, is the lesson you teach.' 'If I am not for myself, who will be for me? If I am not for others, what am I?' I've had them in my mind for some time, and I will continue to bring them with me on this journey of life. Thank you all for your love and support these first 45 years… I am taking these next days one at a time, focusing on being my best self for me, and others, and living a life of integrity and purpose."
Awww!
Ch-ch-check out the pics and words for yourself (below):
https://www.instagram.com/p/CvrqaucLjQ3/
A post shared by Tom Brady (@tombrady)
Powerful!
Gisele Bündchen clearly thought so, too.
She dropped this single-emoji response in the comments just hours after the ex-signal caller first published his post: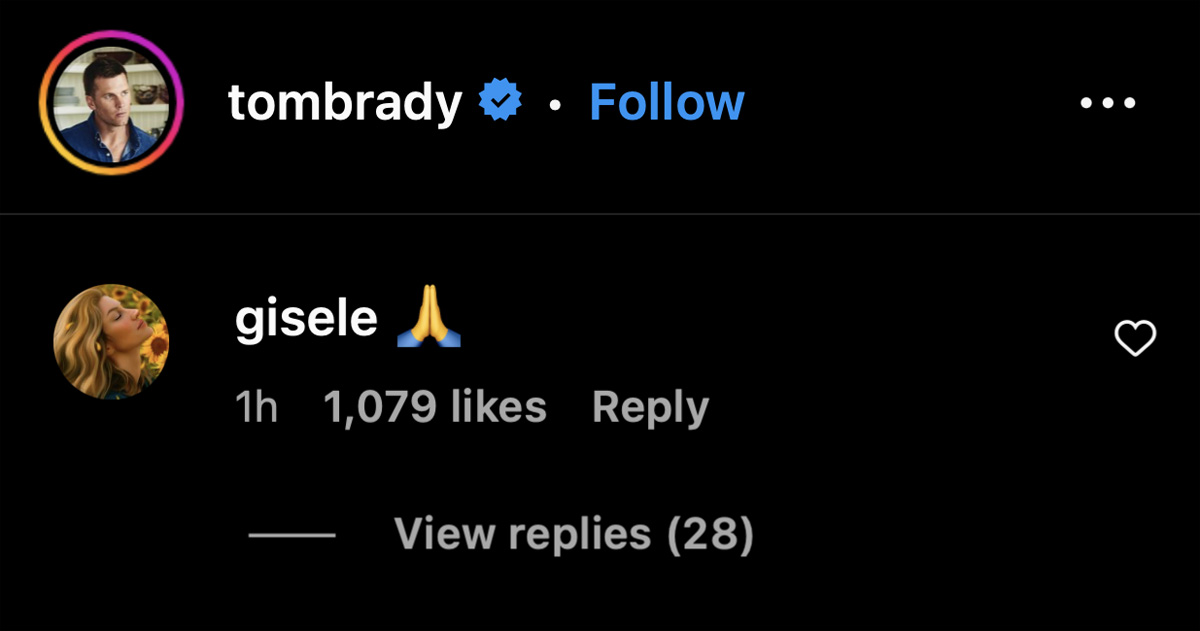 So she's making her feelings known once again about what Tom is up to!
What do U make of Tom's touching Ted Talk Instagram inspiration here, tho, Perezcious readers?? Sounds like he's on top of the world amid news of his pursuit of love with Irina, no?!
Sound OFF with your thoughts on everything related to Tom, Irina, Gisele, and the WHOLE moving-on sitch down in the comments (below)…
Related Posts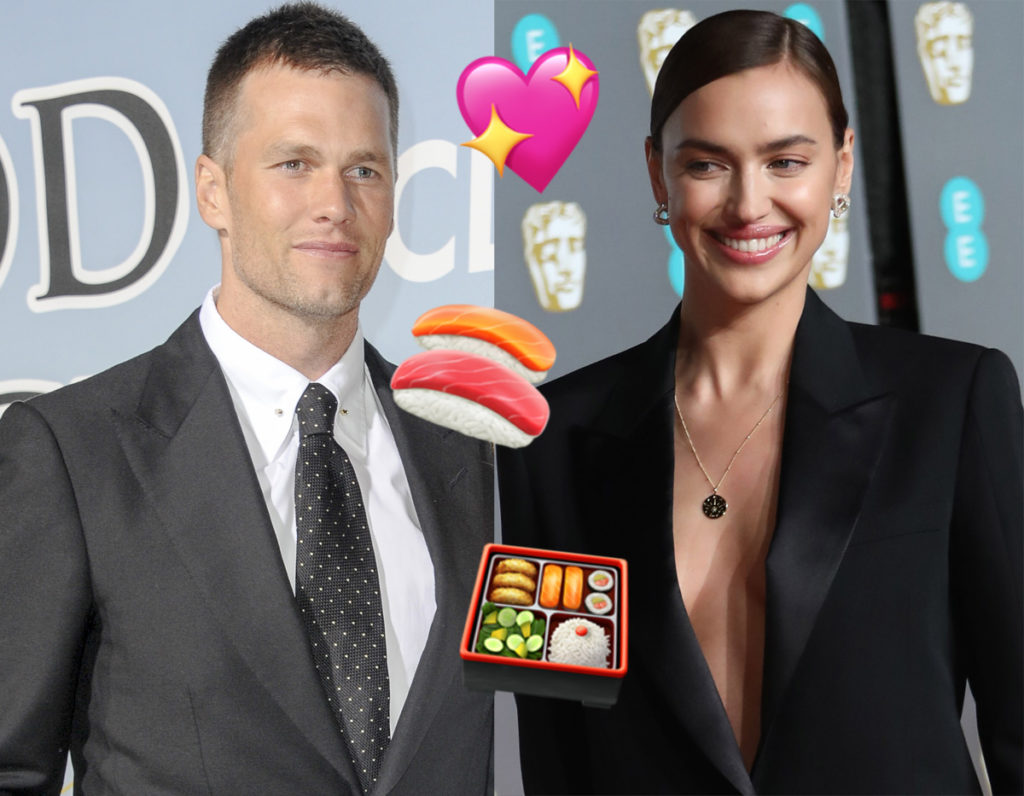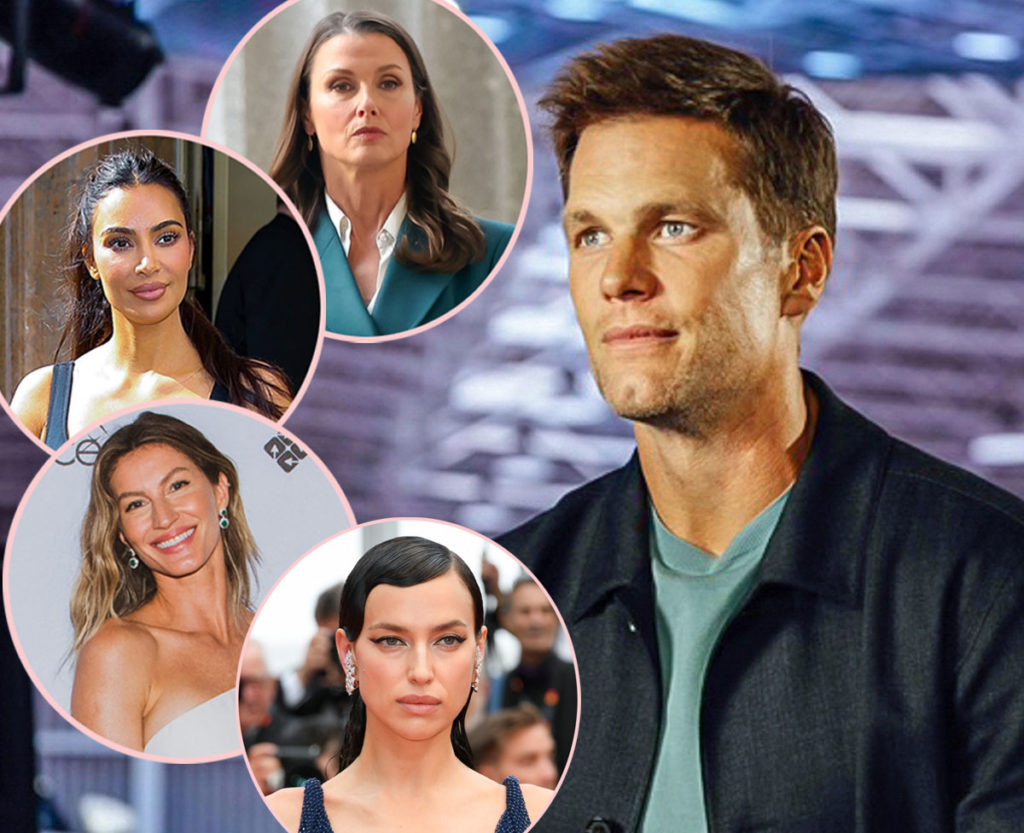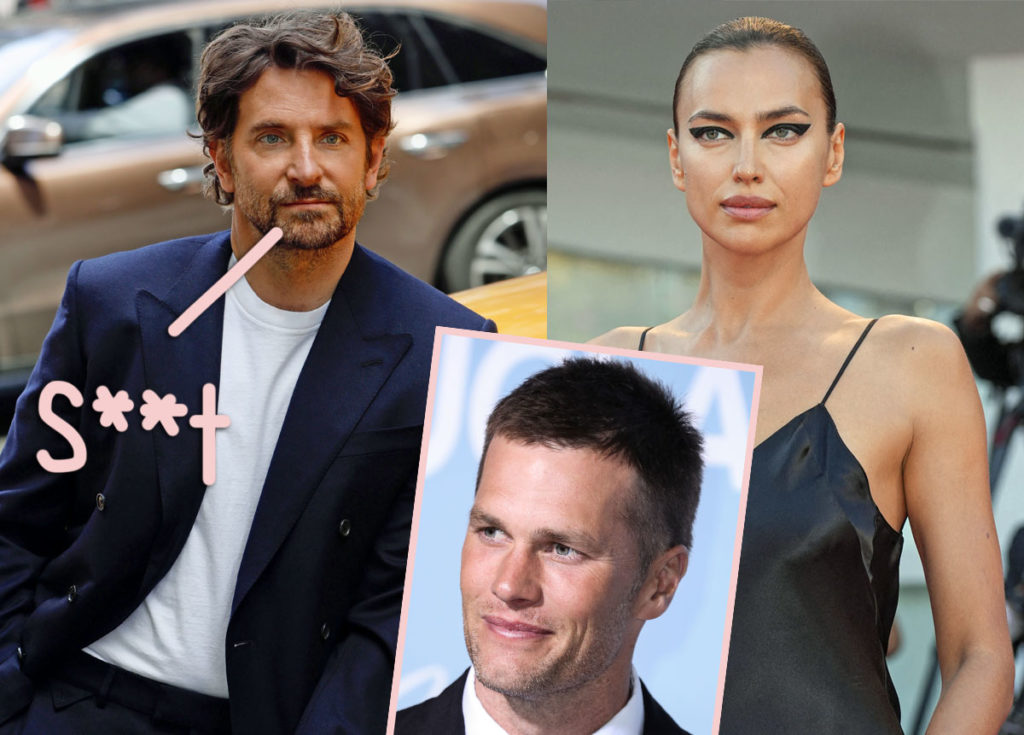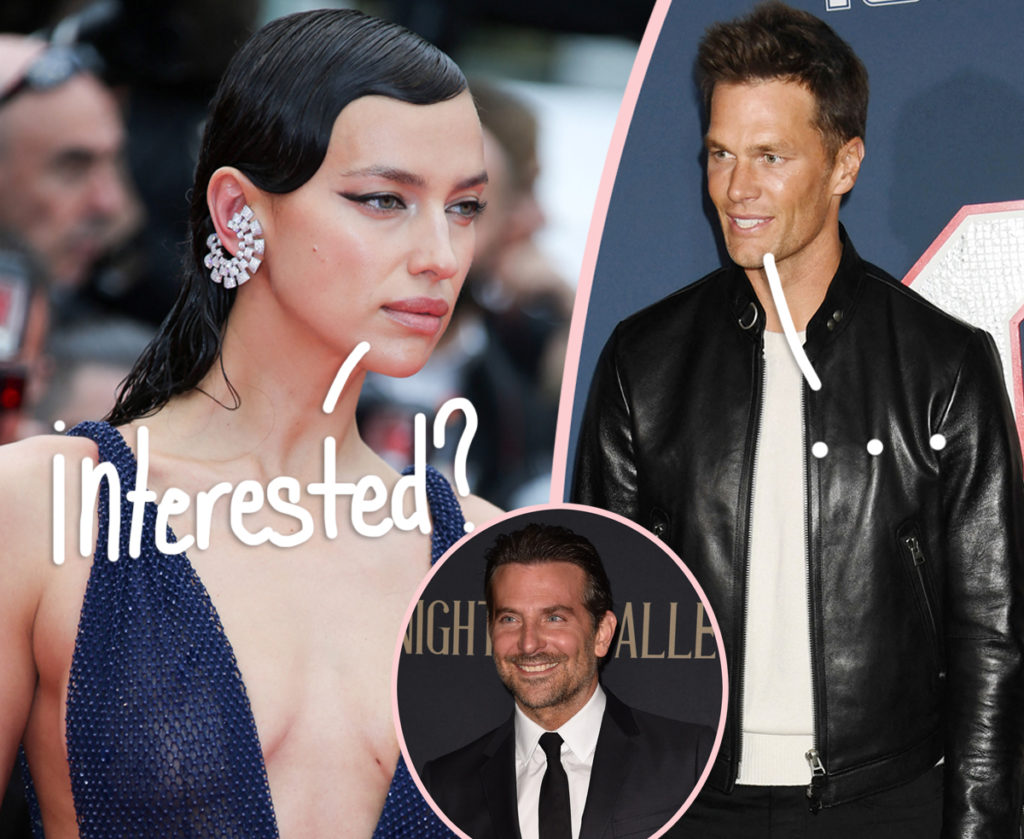 Source: Read Full Article