Ree Drummond likes her fruit crisp with extra crisp, so she developed a recipe that emphasizes the best part of the dessert. The Pioneer Woman star's easy "A Little Fruit With My Crisp" recipe will be a guaranteed winner every time.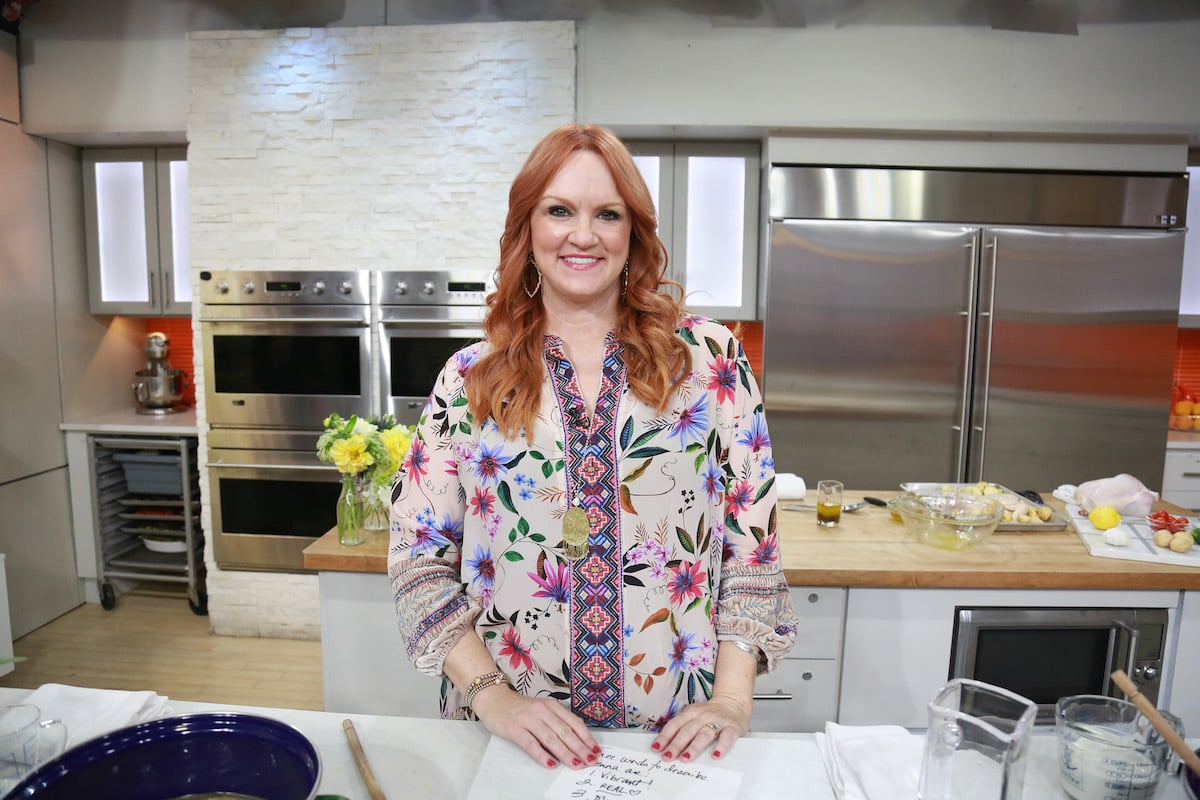 Ree Drummond said the best part of fruit crisp is the crispy topping
Drummond shared her genius fruit crisp recipe on an episode of The Pioneer Woman dedicated to the best parts of different dishes. "Imagine if you could always have just the very best parts of every recipe you make," she said. "Well I am about to make a little fruit with my crisp — you heard me."
Drummond continued, "I am definitely that person that eats all the crumb topping from crisps and cobblers. So I'm going to make something that just turns it into one big crisp, with a little fruit thrown in."
She started by making the crisp topping by cutting together flour, sugar, brown sugar, salt, oats, chopped pecans, and butter until it resembled coarse crumbs. Then she pressed the mixture into the bottom of a square buttered baking dish.
"With normal fruit crisps, you put the fruit on the bottom and the crumbs on the top and bake it," she explained. "I love the crumb topping so much, I'm making it a crumb bottom as well. It is so delicious."
For the "obligatory fruit mixture," Drummond mixed together sliced strawberries and raspberries, sugar, cornstarch, and vanilla. She spread the fruit mixture over the crumb base and added the remaining crumb mixture on top
"You will not believe how this bakes down. All that butter just kind of soaks in everywhere," she noted. The Food Network host baked the crisp in a 350 degree Fahrenheit oven for 45 minutes, then allowed it to cool for 10 minutes.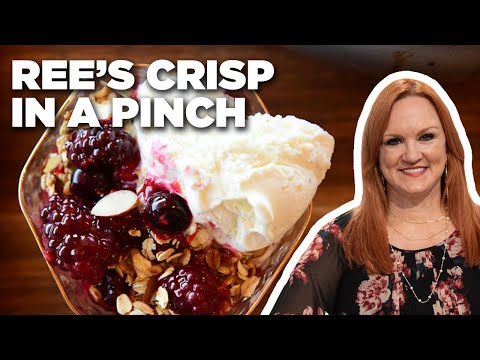 Drummond said her extra crispy fruit crisp is a perfect solution
Drummond shared how she once got in trouble for nibbling on a fruit crisp. "This is absolutely epic. I cannot wait to dive into this," she said. "I swear, I remember once my mom made a peach crisp and I actually got grounded because I think I stood in the kitchen and ate almost the entire crisp topping off the top of it."
The Pioneer Woman star continued, "And I will never forget my mom's reaction. It was kind of one of those, 'What could you possibly be thinking?' things. She just didn't understand and I really didn't have an explanation, I just kind of lost control of my senses."
Drummond added, "But look at this — this is a solution. I'm going to make this all the time."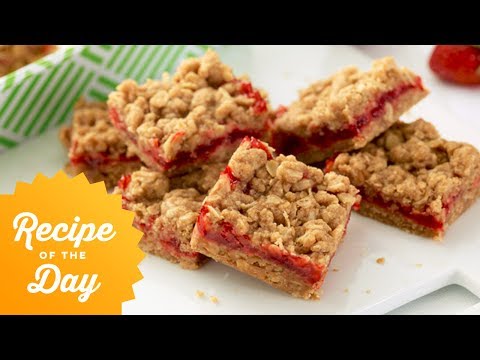 'The Pioneer Woman' star topped the crisp with whipped cream
Drummond whisked together heavy cream and sugar in a stand mixer until it was soft and fluffy whipped cream.
She scooped out a bit of the crisp and topped it with the whipped cream. "And imagine the different combinations you could do," Drummond said. "You could do blueberry and blackberry. An apple crisp would be amazing. And if you want to mix colors, you could do peaches and blueberries. The possibilities are absolutely endless."
While there are a variety of possible options, Drummond said it's really "all about the crumb topping."
After taking a bite, the Food Network host shared, "It's everything I dreamed it would be. I cannot believe it took me over 40 years to figure this out. Fruit crisps are going to take on a whole new meaning in my house."
The full recipe is available on the Food Network website.
Source: Read Full Article