Stevie Nicks and Lindsey Buckingham are best known for being bandmates in the rock supergroup Fleetwood Mac. They also dated before joining the band and tried to make their relationship work as Fleetwood Mac ascended to the heights of fame. 
Now, the two musicians have a contentious, complex relationship. Here's what Nicks said about Buckingham, how he affected her future relationships, and where they stand now.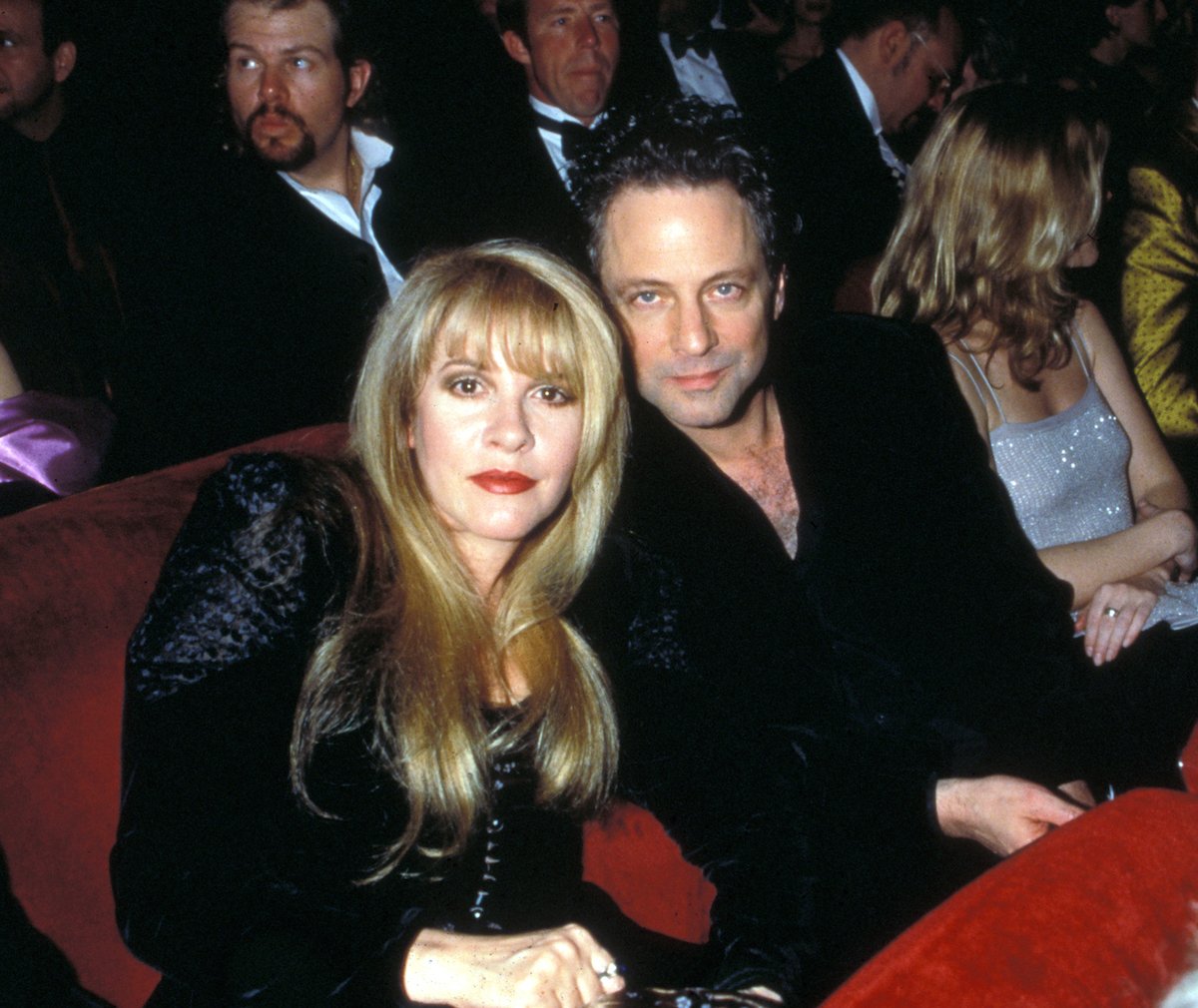 Stevie Nicks and Lindsey Buckingham have had a long and storied history
Buckingham and Nicks were high school sweethearts and musical collaborators long before they joined Fleetwood Mac.
Before making hits like "Gypsy" and "Tusk," Nicks and Buckingham were members of the band Fritz. They then formed the duo Buckingham Nicks.
Fleetwood Mac saw many band members come and go over the years, and founding member Mick Fleetwood was looking for guitarist Bob Welch's replacement when he heard the song "Frozen Love" by Buckingham Nicks. Fleetwood was so impressed by Buckingham's guitar playing on the track that he asked him to take Welch's spot.
Buckingham agreed on one condition: Nicks had to join the band, too. Nicks and Buckingham officially became members of Fleetwood Mac on New Year's Eve in 1974.
Fleetwood Mac catapulted to the heights of fame in the years immediately after Nicks and Buckingham joined the band. They released a self-titled album in 1975 and Rumours in 1977, which became the group's best-selling records.
But Nicks and Buckingham's romance didn't survive. They found themselves split up but still having to work and perform on stage together night after night. Many of their songs during that period were about their heartbreak and anger toward each other. 
In 2018, Fleetwood Mac fired Buckingham from the band. Buckingham has said in multiple interviews that he thinks his former girlfriend Nicks was primarily responsible for his dismissal. "It would be like a scenario where Mick Jagger says, 'Either Keith [Richards] goes, or I go,'" Buckingham told the L.A. Times in September 2021. "But I guess the singer has to stay. The figurehead has to stay."
The "Dreams" singer has denied sole responsibility for Buckingham's firing. In a September 2021 statement to Rolling Stone, Nicks wrote, "To be exceedingly clear, I did not have him fired, I did not ask for him to be fired, I did not demand he be fired. 
"Frankly, I fired myself.  I proactively removed myself from the band and a situation I considered to be toxic to my well-being. I was done. If the band went on without me, so be it."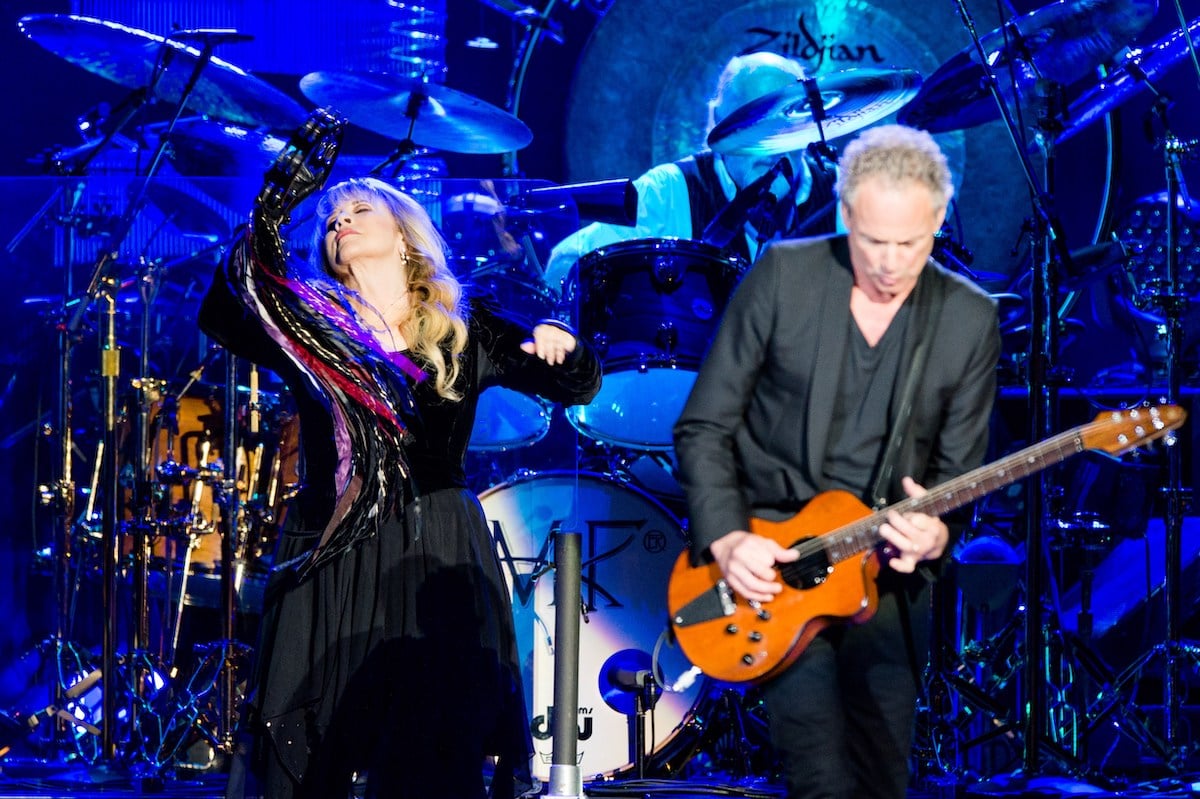 Stevie Nicks said that her relationship with Lindsey Buckingham helped her realize she never wanted to get married
In a January 2015 interview with Maclean's, Nicks was asked when she knew she wouldn't get married (not just to Buckingham, but in general). The "Rhiannon" singer gave an answer that offered insight into her relationship with the Fleetwood Mac guitarist. 
"Right away! In the beginning of my relationship with Lindsey, I realized that being in a relationship with a very powerful, controlling man probably wouldn't work out for me in the future as an artist," Nicks said. "
"Something in my little songwriter's heart said, 'This is what I'm always going to do. I'm going to do that whether I'm with Lindsey or whether I go and find another guitar player to play music for me and we go play at Chuck's Steak House.'"
In 2019, a year after Buckingham was fired from Fleetwood Mac, he had a heart attack that required triple bypass surgery. He said that Nicks contacted him after the procedure, but he hasn't heard much from her since.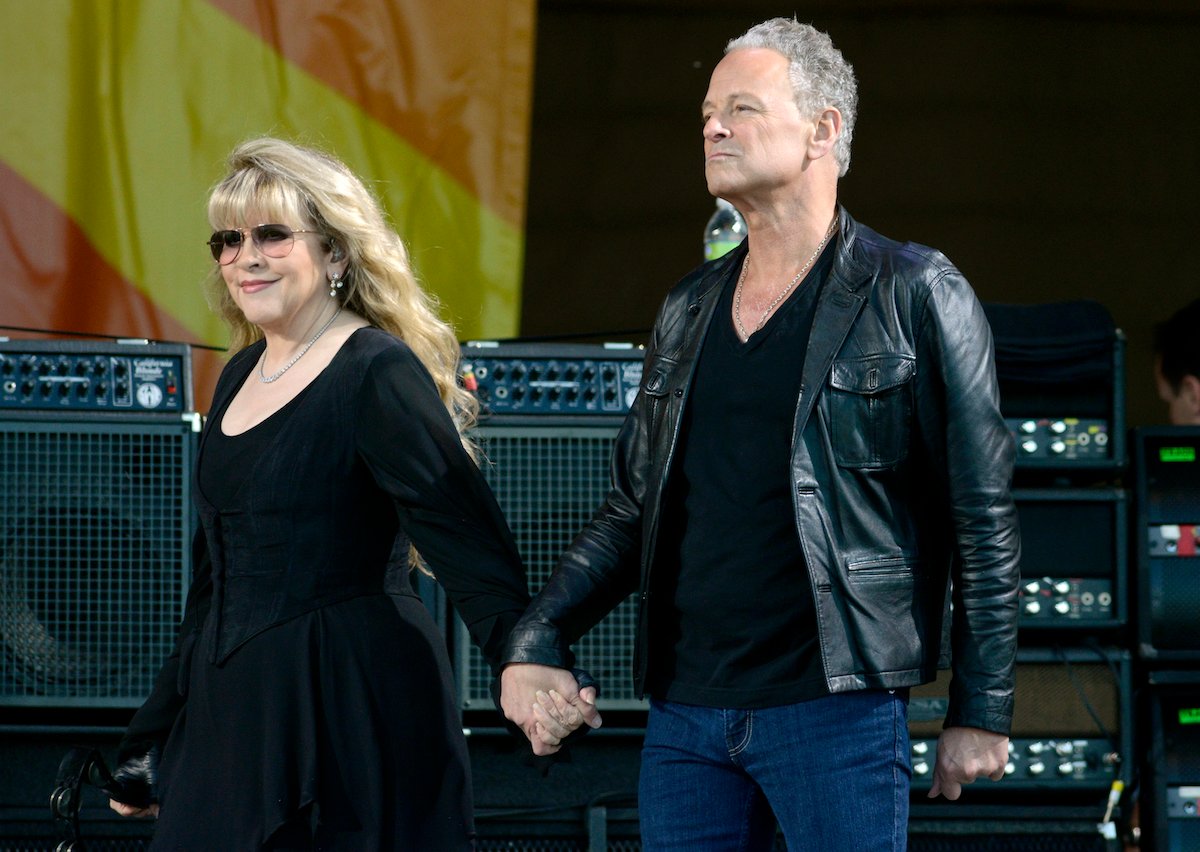 The "Gypsy" singer once had a very brief marriage
Despite what she told Maclean's in 2015, Nicks once had a very short marriage with Kim Anderson, the husband of her late friend Robin. They married in 1983 and divorced after just three months.
Nicks believes the marriage was a mistake and that they both realized it once they had stopped grieving her friend. Robin had died from cancer just two days after giving birth to a son. 
"I went crazy, absolutely crazy when Robin died," Nicks told Woman's Own in 1990 (via The U.S. Sun). "The only thing I could think of to do was try to take the load off Kim by marrying him and helping raise their son. 
"I think in her heart Robin knew I would go after Kim. I had known her for 20 years and him for five, and I felt this baby belonged to me almost as much as it did to them."
Nicks said that the marriage was met with a great deal of disapproval. "It was so the wrong thing. To take [Robin's] husband was so beyond insane. A lot of people refused to come to my wedding; they thought I'd lost my mind, which I obviously had at the time."
Source: Read Full Article