Simplicity is the star of this moist, unusual Beetroot and Chocolate Cake by Chef Sabyasachi Gorai, topped with caramelised walnuts to make your tea-time extra indulgent.
Make sure you cool the beetroot completely before pureeing.
The cake can be served as it is, or with whipped cream. Feeling adventurous? Add a chocolate ganache topping.
Chef Sabya cooking is of the playful variety — he often slips the most unusual, fun but healthy ingredients into conventional recipes — like coconut cream into pasta, pumpkins into muffins or avocados into mousse.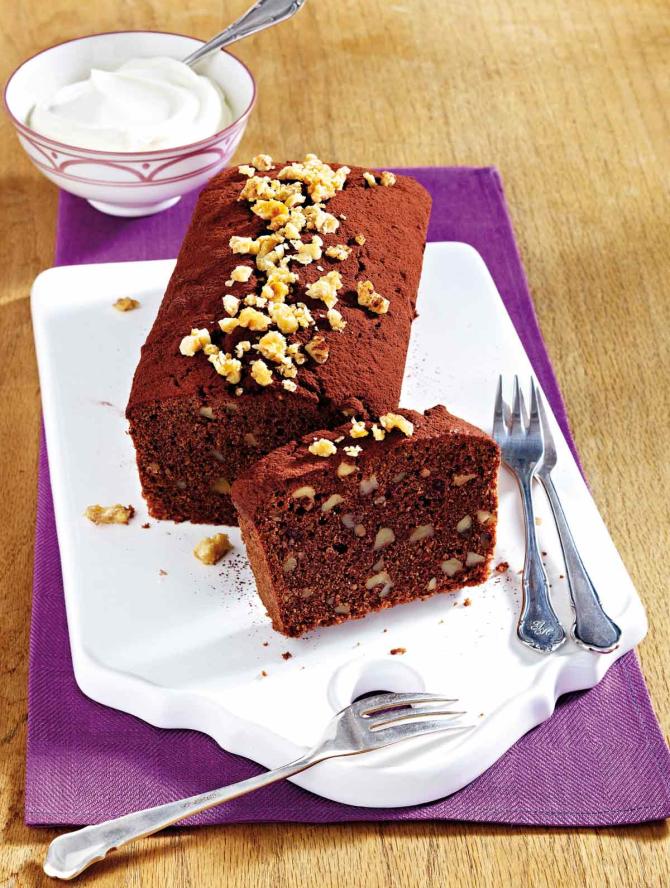 Beetroot Chocolate Cake
Servings: 1
Ingredients
100 gm beetroot, peeled, boiled
125 gm walnuts, chopped
150 gm butter or margarine (margarine is a subtitute for butter, it's made from vegetable/animal fats or oil
175 gm sugar
8 gm vanilla sugar, available in gourmet grocery stores or can be purchased online, can be substituted with approximately ½ tsp vanilla essence and 1 tsp sugar)
3 medium-sized eggs
150 gm maida or all-purpose flour (substitute with whole wheat flour, but the cake may turn out slightly crumbly) + extra for dusting the loaf pan
3 tsp baking powder
4 tbsp cocoa powder + extra for dusting
Pinch salt
Baking paper
11 x 25 cm loaf pan
Sweetened whipped cream, to serve, optional
Method
Slice and puree the beetroot.
Preheat the oven to 175°C.
Butter the loaf pan and dust it with flour.
Use a hand mixer to whisk together 150 gm of the sugar, vanilla sugar, butter/margarine and the salt until it has a creamy consistency.
Add the eggs, one at a time.
In another bowl, combine the flour, baking powder, cocoa powder.
Stir in the flour mixture, bit by bit, into the egg-sugar-butter mixture.
Fold in 100 gm of the chopped walnuts.
Pour the mixture into the butter, flour-dusted loaf pan.
With a spatula spread the cake mixture out evenly and smoothen.
Bake for 45 minutes in a preheated oven at 175°C.
Take out of the oven and cool.
Melt the remaining 25 gm sugar in a small pan.
Add the remaining nuts and let it caramelise over low heat.
Keep stirring until the nuts are well-coated with the sugar.
Take off heat and place the caramelised nuts on a baking paper to cool.
Take the cake carefully out from the loaf pan and place on a cooling rack.
Chop the caramelized nuts and place them on the cake.
Serve with whipped cream, if preferred.
Editor's Note: To bake healthier beetroot chocolate cake, consider replacing the sugar with grated jaggery.
To veganise this recipe, swap the eggs for flax seeds — 1 egg = 1 tbsp ground flax seeds + 3 tbsp water. Use cashew butter instead of regular butter.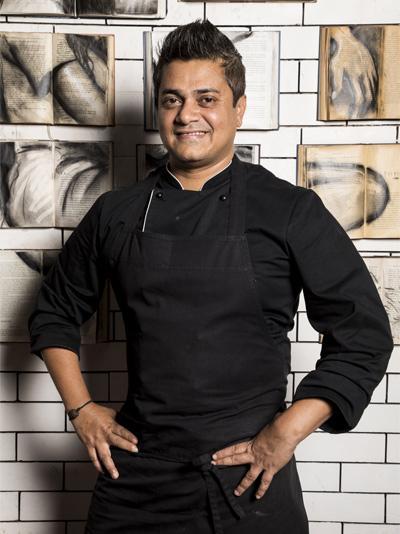 Chef Sabyasachi Gorai is a consultant chef and mentor.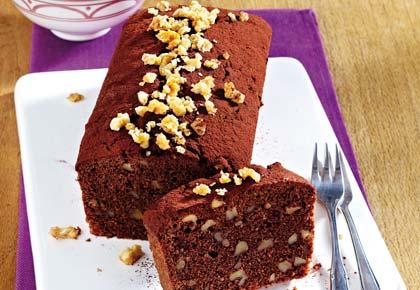 Source: Read Full Article