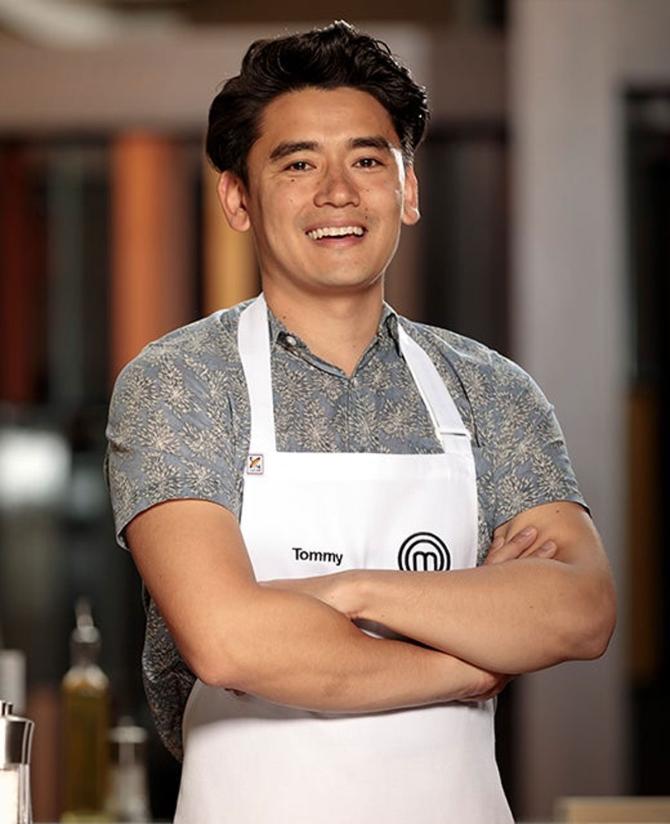 Kindergarten teacher Tommy Pham, 31, would have never in his wildest dreams thought that he'd get a chance to participate in MasterChef Australia Season 13.
Raised by a Vietnamese mom, the home-cooked meals he had as a kid are what inspire his cooking.
On the show, he has made a mark for himself by creating hearty, comforting food for the judges.
The credit for the Japanese influence in his cooking goes to the two years he lived and worked in Tokyo.
A lover of exotic food, Tommy is a self-taught cook and has often turned to his mom's Vietnamese recipes whenever he missed home.
Here's presenting the recipe for the Crab and Pineapple Noodle Soup he made in the MasterChef kitchen.
Made with mustard seed oil, the dish offers the saltiness of crabmeat with the sweetness of pineapples.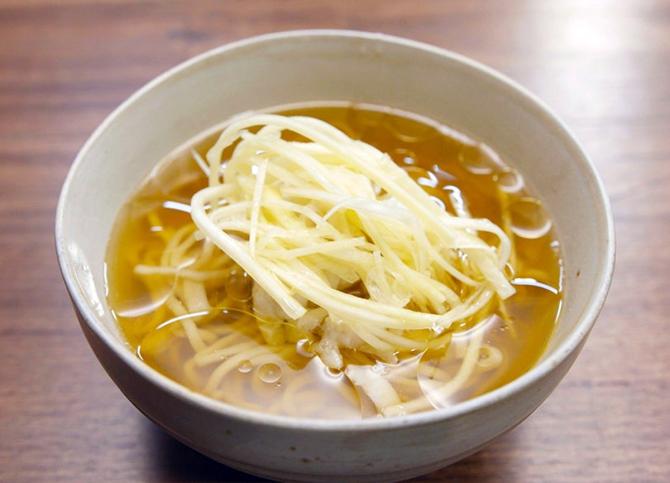 Crab and Pineapple Noodle Soup with Mustard Seed Oil
Serves: 4
Ingredients
For the crab and pineapple broth
2 sand crabs
1 small pineapple, peeled, chopped, core reserved
1 tsp sugar
1 tsp vinegar
1-2 tbsp fish sauce, to taste (available online or in gourmet food shops)
Salt to taste
For the wheat noodles
300 g 00 flour + plus extra for dusting (it is a finely ground Italian flour that is available online or in gourmet food shops)
150 ml hot water
½ tsp salt
1 tsp oil
For the pickled pineapple core
2 tbsp vinegar
1 tbsp castor sugar (a kind of finer sugar manufactured by top baking brands)
1 tbsp water
¼ tsp salt
Reserved pineapple core, julienne lengthways
For the mustard seed oil
4 tbsp grapeseed oil
2 tbsp yellow mustard seeds
¼ tsp salt
For the pan-seared crab
Reserved crab meat
1 tbsp mustard seed oil
1 tsp fish sauce
¼ tsp salt
Oil, for frying
Method
For the crab and pineapple broth
Prepare the crabs by cleaning them well. Reserve tomalley, the green substance found in the cavity.
Remove and reserve meat.
Chop all shells with a cleaver then place into a food processor and process until finely chopped.
Transfer the shells and tomalley to a medium heavy-bottomed saucepan and heat over medium heat.
Add the pineapple, sugar, vinegar and 1 tbsp fish sauce.
Bring to a boil then reduce heat to medium-low and simmer until well-flavoured, approximately 40 minutes.
Take off heat and season with salt, sugar and fish sauce to taste.
Strain through a lined sieve into a small saucepan.
Cover and set aside.
For the wheat noodles
Place the flour, water and salt into a metal bowl and mix with a fork until roughly combined.
Knead the dough on a clean work surface until smooth and soft.
Wrap in cling film and set aside to rest for 25 minutes.
Bring a large saucepan of salted water to the boil.
Roll the dough through a pasta machine, reduce setting and pass through again.
Repeat process and then cut into noodles using the spaghetti cutter setting. Else roll dough out on a floured surface and use a sharp knife to cut into noodle strips. Toss through some flour to keep noodles separated.
Cook noodles in the boiling water until al dente (not too soft. Al dente means 'to the tooth' or pasta that has a bite to it), approximately 2-3 minutes.
Strain the noodles and rinse with cold water.
Drain well and toss the noodles in oil and season with salt.
Place into serving bowls and set aside.
For the pickled pineapple core
Mix the vinegar, sugar, water and salt until sugar and salt are dissolved.
Add the pineapple core and set aside for 30 minutes.
Drain well to serve.
For the mustard seed oil
Place ingredients into a small saucepan and cook on medium heat until the mustard seeds turn a dark golden colour.
Strain the oil into a serving bowl and set aside.
For the pan-seared crab
Place all the ingredients in a bowl and set aside to marinate for 5 minutes.
Heat a pan over high heat. Add 1 tablespoon oil and when very hot, carefully add the crab into the pan and cook until just opaque, about 20-30 seconds.
Place onto a plate.
To serve
Return the broth to a boil.
Drain the pickled pineapple thoroughly.
Spoon the crab meat over noodles and top with the pickled pineapple.
Pour the broth into the bowls and finish with the mustard seed oil.
Serve with remaining mustard seed oil on the side.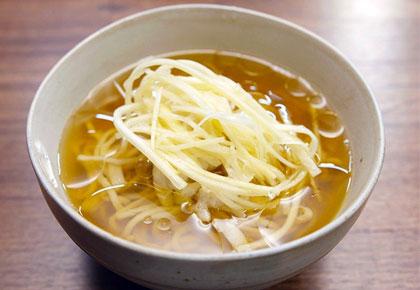 MasterChef Australia airs on Disney + Hotstar every Monday to Friday at 9 pm.
Source: Read Full Article