Natasha Gandhi's recipe for baked Til Gud Cookies is gluten-free. She uses jaggery instead of sugar to make your Makar Sankranti celebrations healthier and relatively guilt-free.
The chef, who was once planning to become a CA, told slurrp.com that inspired by cookery shows she watched, she started cooking when she was a 'kid'.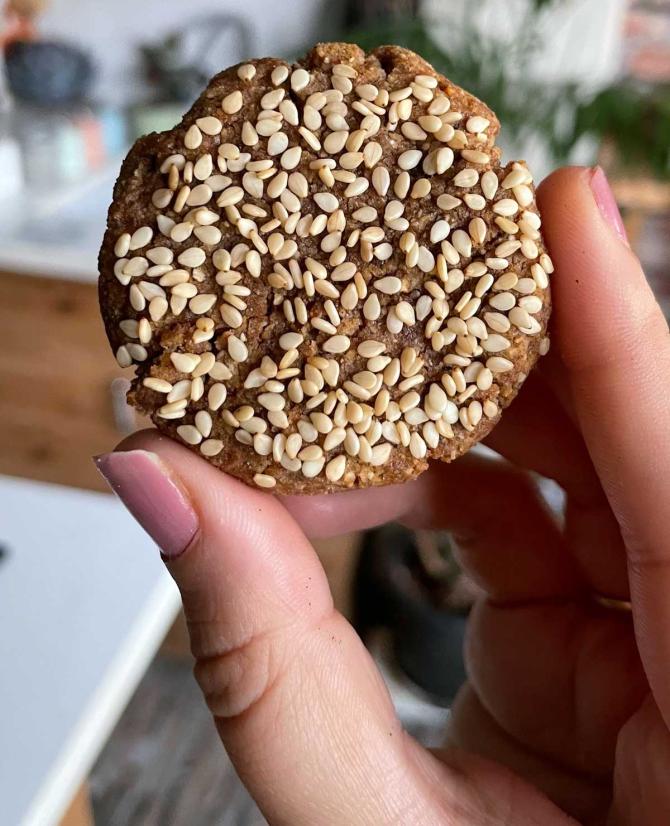 Til Gud Cookies
Serves: 6-8
Ingredients
2 tbsp til or sesame seeds, ground into a paste with few tsp water
2 tbsp ghee or avocado oil
½ cup gud or jaggery, grated
½ cup rice flour
3 tbsp ragi flour
2 tbsp desiccated coconut
¼ tsp baking powder
¼ tsp baking soda
Water
Til or sesame seeds, for garnish
Method
Preheat an oven to 160°C.
Line a large baking tray with parchment paper.
In a bowl add the sesame paste, ghee/avocado oil, jaggery.
Whisk using an electric beater.
Add in the rice flour, ragi flour, baking powder and the soda.
Mix well to form a firm dough.
Add a little water if required.
Shape the dough into equal-sized balls.
Flatten them and garnish with white sesame seeds.
Place them, an inch apart, on the baking tray and bake for 15-20 minutes or until golden.
Cool and enjoy.
Store in an air-tight container and they will last a few weeks.
Editor's Note: For sodium-free cookies use, skip the baking powder and baking soda and use 1 tsp potassium bicarbonate which is ideal for baking. It's available for purchase online.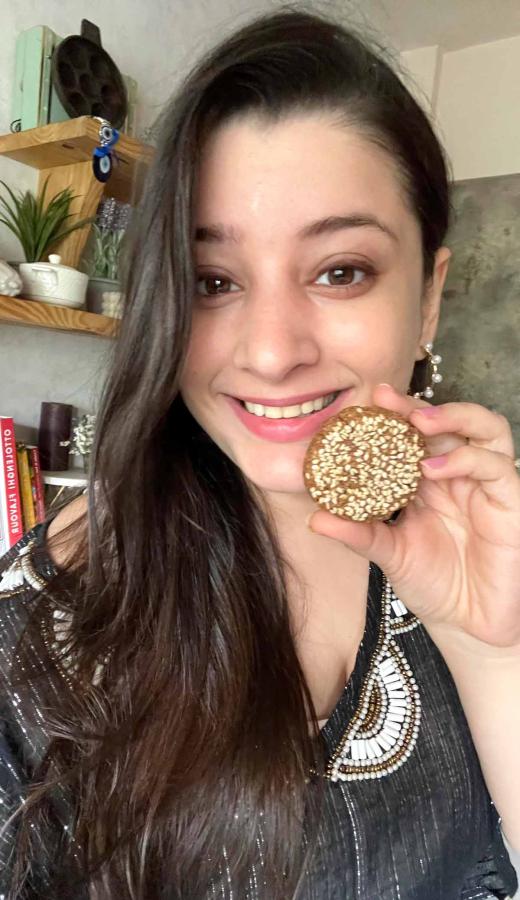 Natasha Gandhi is a MasterChef India Season 6 contestant and the founder of House of Millets.
Source: Read Full Article