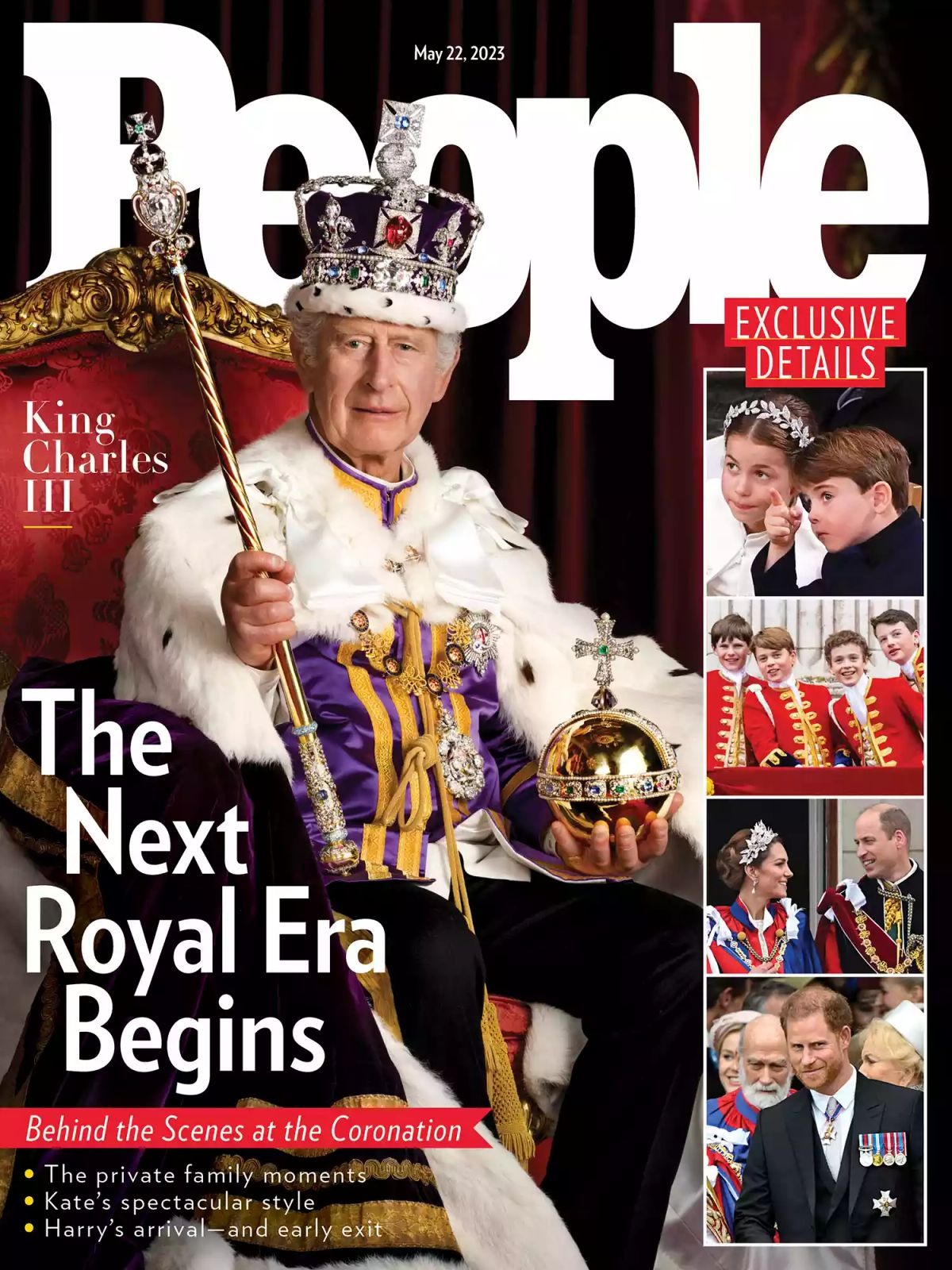 People Magazine's cover story this week is obviously about King Charles and the coronation. People Mag is running at least a dozen exclusives about the Chubbly, and none of them seem particularly pressing or interesting. Like, I'm slightly interested in the idea that the Princess of Wales wore a bib under her robe, but that's about it. The cover story is really trying to make Charles sound like a "man of the people," someone who understands modern Britain. For all of the superficial diversity on display at the coronation, it sure was a terribly white palace balcony though. That's the larger message: we're fine with people of color in Westminster Abbey but not Buckingham Palace. That alone is one of the most significant problems of Charles's reign.
King Charles has been officially crowned as monarch — and he is uniquely suited for the challenge. Before Queen Elizabeth's death in Sept. 2022, Charles became the longest-serving heir apparent in British history. Unlike his mother, who acceded the throne at age 25 when her father died, Charles — at age 74 — had plenty of time to prepare for his role.

"He's known his country, and indeed the world, better than any previous monarch because he's traveled…far and wide," says Paddy Harverson, Charles's former communications secretary, in this week's PEOPLE cover story. "He has built up a huge amount of knowledge, experience, wisdom and connections, and he will bring all of that to the job."

King Charles' biographer Sally Bedell Smith agrees: "If he'd come to the throne 20 years ago maybe he would have been more impatient or… felt more hindered than he does now. Now, because he has such an extraordinary legacy, [he can focus on] binding people together…and finding common ground."

Queen Rania of Jordan, who attended the coronation in London, tells PEOPLE exclusively, "The coronation was, of course, steeped in tradition, but I was very impressed with how King Charles put his own stamp on the events. It felt very natural to see representatives of different religions play a role in the service. This was unprecedented in Britain's history, but it showed how focused His Majesty is on inclusivity."

Hitan Mehta, executive director of the British Asian Trust, adds, "It reflects on the King and his commitment to understanding different faiths and cultures in the United Kingdom. He gets it. He gets the people he is head of state for."
[From People]
The thing is, Charles has traveled far and wide and he's made an effort to know the rich diversity of modern Britain. He made a point of including setpieces of "inclusion" within the coronation (like having a Hindu read a Christian prayer???). He has done all of these good things… and he still refused to protect his biracial daughter-in-law and his mixed-race grandchildren. He still put them in mortal danger and pulled their security. He still hung a "whites only" sign on the palace balcony. All of those things exist in concert.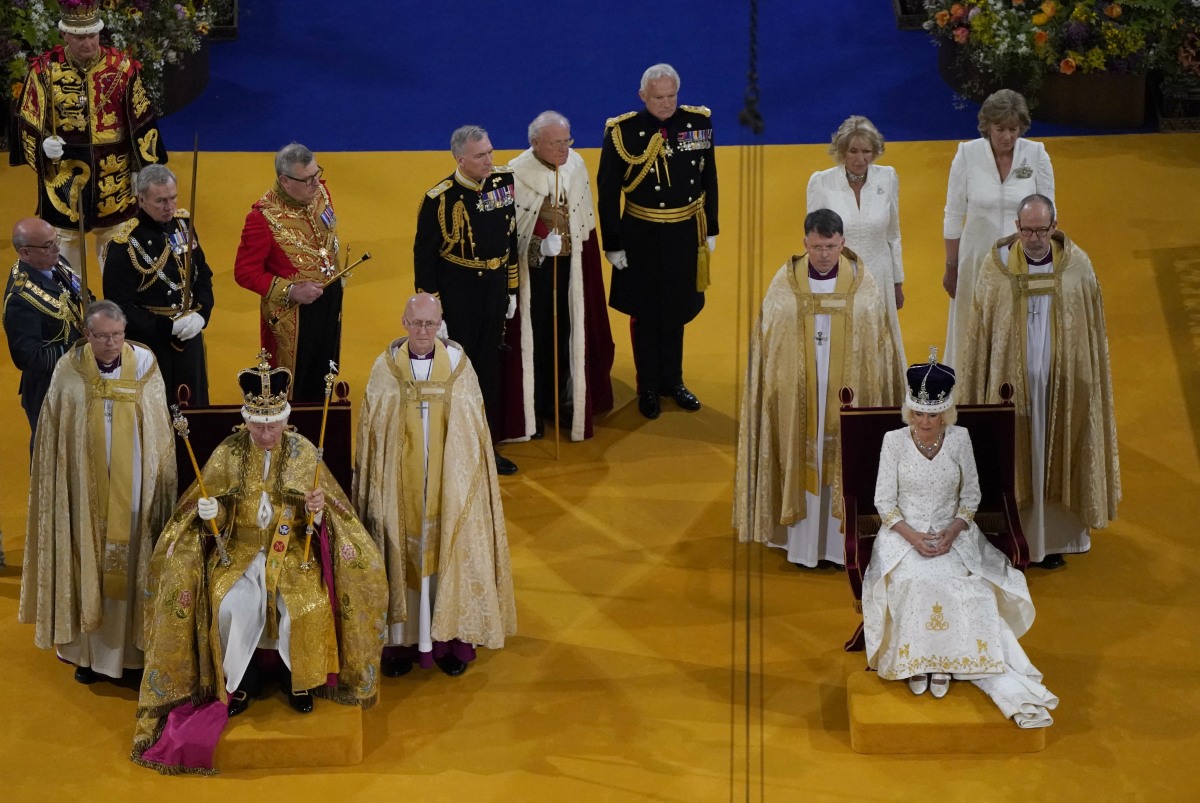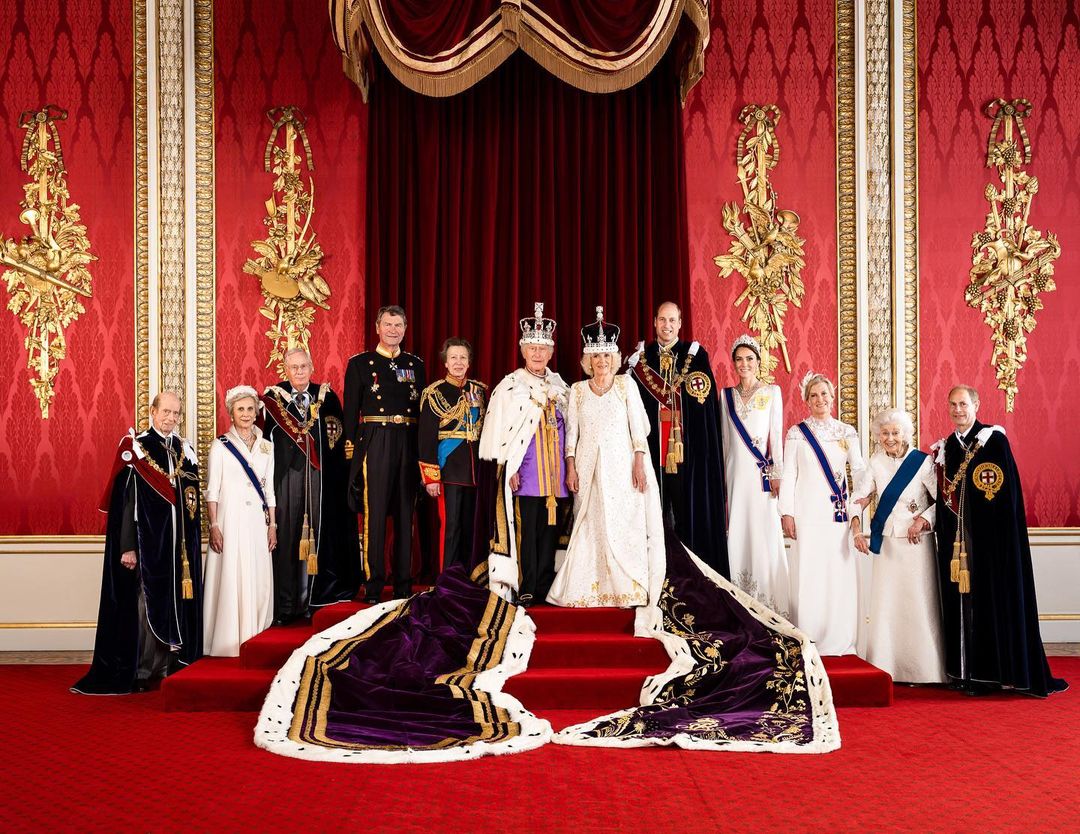 Photos courtesy of Cover Images & Buckingham Palace, cover courtesy of People.
Source: Read Full Article