Craving for something sweet yet healthy? Bethica Das has a lovely recipe for you.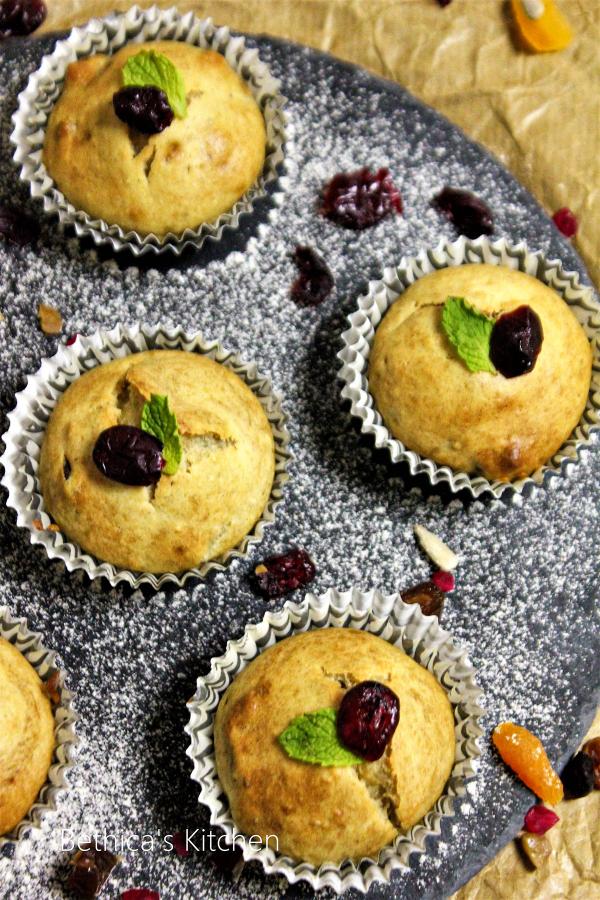 Banana Muffins
Ingredients
2 ripe bananas, chopped
3 tbsp milk
½ cup oil
2 eggs
2-3 tbsp grated fresh coconut
A pinch of salt
1 tsp rose water
¼ tsp cardamom powder
1½ cup plain flour (maida)
1/3 cup sugar (can reduce a little as per taste)
1 tsp baking powder
¼ tsp baking soda
¼ cup chopped cranberries, walnuts, dates, apricots, melon seeds, raisins and tutti frutti
1 extra tsp flour
Method
Blend the bananas, milk, oil, rose water, coconut and eggs. Keep aside.
Sift together flour, sugar, salt, cardamom powder, baking powder and baking soda.
Add the flour mixture to the banana-milk mixture and mix till a smooth batter.
Mix the dry fruits with 1 tsp flour. Add it to the prepared batter and combine well.
Line a standard-sized muffin tray with muffin liners and drop a large spoonful of the batter into it.
Bake in a preheated oven for 20-25 minutes at 180°C.
Cool on a wire rack and serve as desired.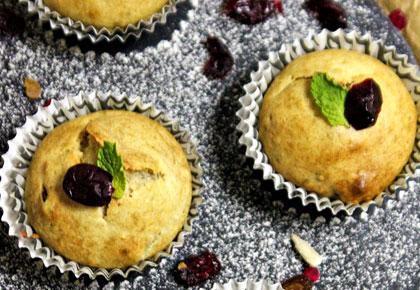 Source: Read Full Article