Ariana Grande is always a welcome presence at the VMAs, so obviously some of us (very much me) were bummed not to see her walk the red carpet. Even though, to be clear, this photo from 2018 occupies a permanent place in my mind: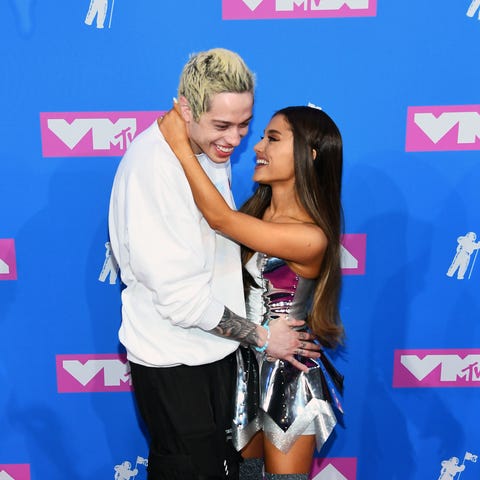 Ariana skipping the VMAs is kind of a surprise considering she is nominated for Best Metaverse Performance (help), so…what was she doing instead of walking the red carpet? TBD, but Ariana has a lot going on lately, including the release of her new God Is A Woman Body collection, which consists of of four products: a body scrub soufflé, a body oil, a hand and body cream, and a travel-sized version of her fragrance. She announced the video (fully makeup free) on TikTok:
after seven+ years of creating fragrances, i'm beyond excited to announce that today we have finally launched our very first full body collection !!!!! this drop includes four God Is A Woman scented products: a body scrub soufflé (my favorite), a body oil (my other favorite – tied for first), a hand and body cream, and a deluxe travel sized version of the fragrance. ~ each product was developed with clean, vegan, sustainably sourced, beautiful ingredients ie: coconut oil, shea butter, argan oil and lots of love. ~ i am so excited and proud of this step and of all that we've created thus far. it will never get old to me when people tell me that they love our fragrances or when i smell them on someone and they say "thanks, it's yours!". 🙂 it's an honor to create things and to then see you enjoy them in every / any capacity. so thank you. and thank you also to @ultabeauty for being the most incredible retail partners under the moon and i truly cannot wait for all that's to come. we have many yummy surprises up our sleeves ! love you so much.
And Ari actually hit back at a critic who commented "pls remember that you're a singer," replying, "I have actually never felt more at home in my voice or like more of a singer." (Um…yeah, she's literally working on Wicked right now!)
FYI, Ariana's new line is available at Ulta, and she told Allure, "We've been looking forward to this and working on it quietly for so long, so I'm so beyond excited and thankful to launch this with Ulta Beauty, who continues to be such an incredible retail partner and for my fans who can go there to explore all of our yummy God Is a Woman product in our little home we've made at Ulta Beauty. These products are some of my favorites we've developed so far, and I can't wait to share them with the world."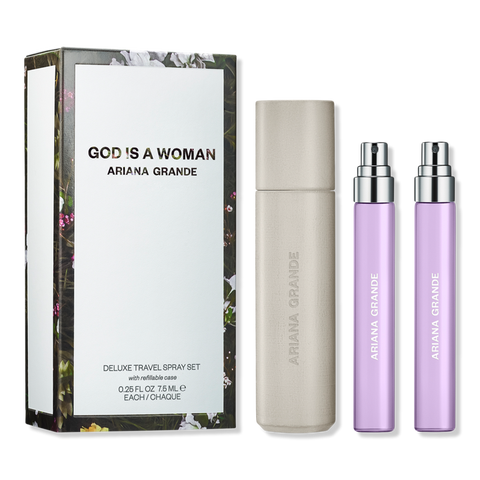 Source: Read Full Article