The 2021 Macy's Thanksgiving Day Parade is almost here!
This year marks the 95th annual event and there will be a total of six brand new floats going down the parade route in New York City.
In addition to the new floats, there are also quite a few new balloons this year, including Ada Twist, Scientist by Netflix; a Funko Pop! inspired Grogu™ (aka Baby Yoda) from the The Mandalorian; Ronald McDonald® by McDonald's®; and Pikachu™ and Eevee™ by The Pokémon International Company.
Several celebrities will take part, including Jordan Fisher, Andy Grammer, the cast of Girls5eva, Jimmie Allen, Blue's Clues & You host Josh Dela Cruz and former Blue's Clues hosts Steve Burns and Donovan Patton, Darren Criss, Kristin Chenoweth and many more!
Ahead of the parade, taking place Thanksgiving morning (November 25), we're taking an up close look at five of the new floats.
Click inside to check them out…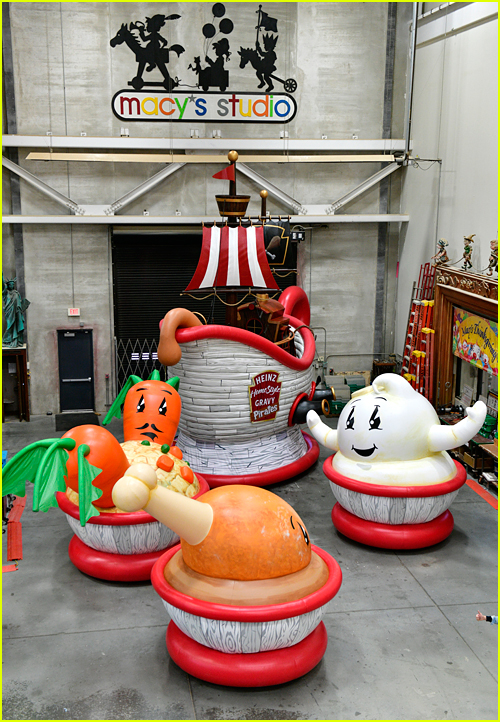 Gravy Pirates presented by HEINZ
Bringing the magic to Thanksgiving morning and making its mouthwatering Parade debut is the HEINZ Gravy Boat featuring a band of Gravy Pirates! Be on the lookout for the gallivanting Gravy Pirates patrolling the route; their mission is to fight dryness this Thanksgiving by smothering dinner in savory HEINZ gravy!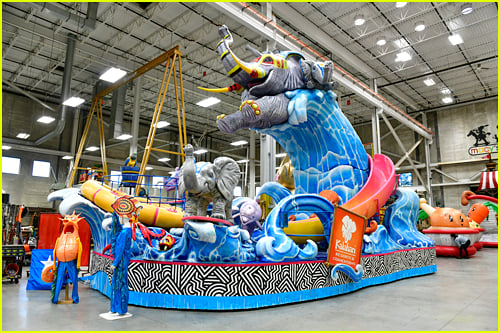 Colossal Wave Of Wonder float presented by Kalahari Resorts and Conventions
Kalahari returns to the Parade with an all-new adventure-themed float this Thanksgiving. Focus on the elephant family featured; the majestic momma's trunk blows glitter sky-high, while bubble-blowing baby elephants ride the Colossal Wave of Wonder along with a surfing rhino and swimming octopus. Lively lighting creates the rippling water look in this fun-filled scene.
Rapper Nelly will be on this float.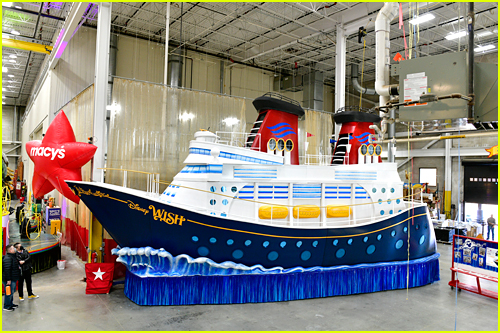 Magic Meets The Sea presented by Disney Cruise Line
Captain Minnie Mouse is at the helm as Disney Cruise Line's float makes its maiden voyage in the Big Apple! Modeled after their newest ship, the Disney Wish, which will set sail next summer, it features classic filigree trim on the bow; plus, Mickey-shaped porthole mirrors allow spectators to see themselves on a Disney cruise.
Jordan Fisher will perform a brand new song on the float, and will be joined by 15 Disney characters. Find out more info about the Disney Cruise Line float here!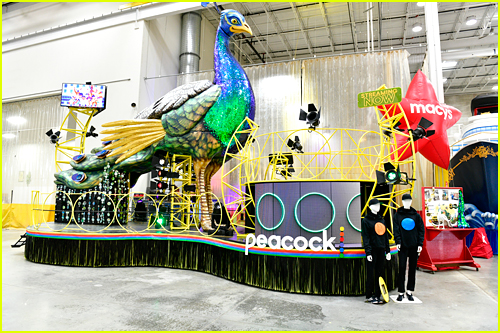 Birds Of A Feather Stream Together fleet presented by Peacock
With a wink and wing flutter, Peacock – the full-fledged entertainment extraordinaire – takes its first flight down the Parade route. Decked out in metallic & color-shifting paint, sparkling glitter & paillettes with a mylar fringe skirt, this glitzy bird is unmissable. Just like Peacock, you can't not watch this float!
Sara Bareilles, Renée Elise Goldsberry, Paula Pell and Busy Philipps from the Peacock series Girls5eva will be on this float!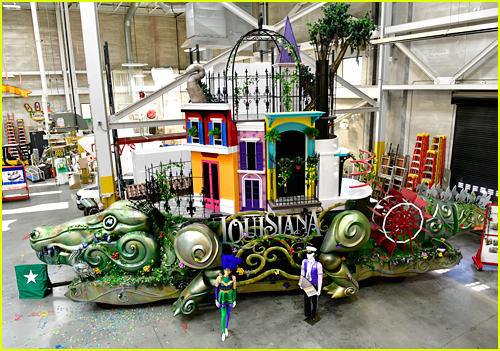 Celebration Gator presented by Louisiana Office of Tourism
Crawling out of the bayou to join this year's festivities is the Celebration Gator. Adorned in colorful azaleas, magnolias and Mardi Gras beads, this float is a tribute to Louisiana's rich culture, from its grand riverboats to the famous French Quarter. Look through the logo to see the animators working in the belly of the beast!
Singer Jon Batiste will be on this float.
Tune in to the 2021 Macy's Thanksgiving Day Parade at 9am ET/PT on NBC and Telemundo. There will also be an encore at 2pm ET/PT on NBC.
Source: Read Full Article