The two obvious best choices are to combine OTT viewing time with some good eating, because Joe, Rishi and Co don't have to be the only ones dining well.
Staying indoors during the G20 Summit is definitely going to drive most of the NCR population right up the wall.
No evening walks. No rounds of the India Gate for a sundown kulfi. No trips to the neighbouring golgappa man. No beauty parlour jaunts for a pedicure. No evenings at the closest multiplex to watch Jawan. And even no Swiggy or Zomato. Sheh!
What are you gonna do, pray tell?
Well, what are your options…
Several rounds of hectic home gymming — jogging in one spot. Quality time with Sundari, your pet Pomeranian. Maybe some self-quizzing to brush up your GK. Yawn. Sigh.
The two obvious best choices are to combine OTT viewing time with some good eating, because Joe, Emmanuel, Rishi nd Co don't have to be the only ones dining well.
We present five OTT offerings you ought to keep reserved for your Saturday-Sunday around-the-clock OTT spree. And three recipes designed just for couch potatoes.
So, folks, dive in.
OTT interlude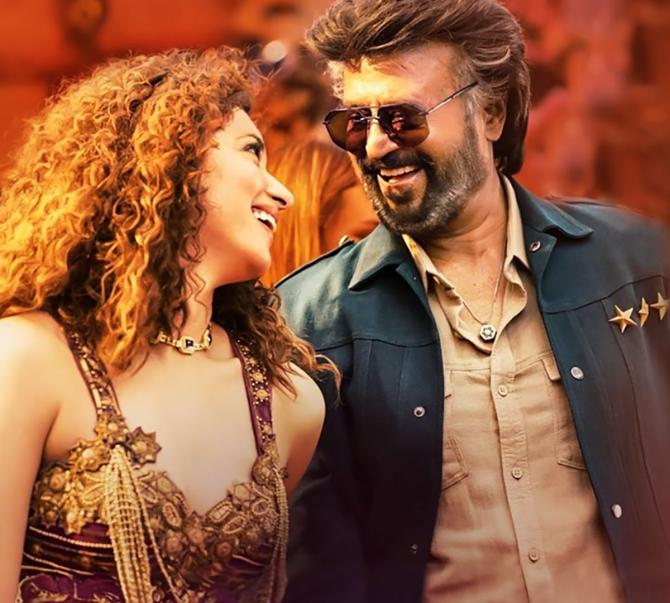 Not seen Jailer, yet? Watch the Tamil blockbuster, on Amazon Prime Video, that tells the tale of a jailor — played by superstar Rajni — who comes out of retirement when his police officer son runs into an idol smuggling mafia.
Amazon Prime Video's Satyaprem Ki Katha has already been around for a few weeks. But if you need some oochy-smoochy must-watch stuff that will warm the cockles of your heart, SKK is it, with its focus on the Kartik Aaryan-Kiara Advani jodi — he's good for nothing and she is his dream aurat.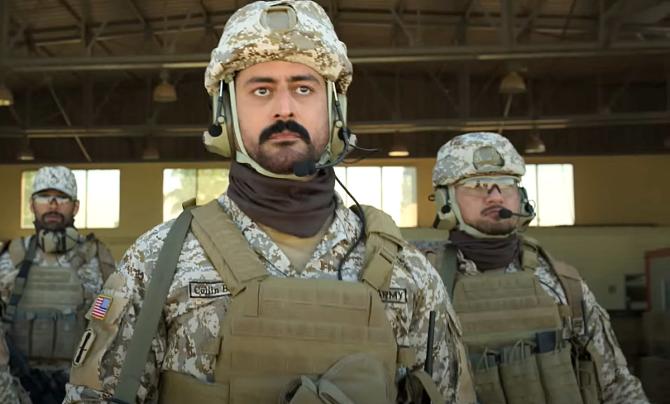 Tilda Swinton. Idris Elba. Wow. What more can you ask for in a television series. That too from Australian film-maker George Miller (Remember Mad Max). In his romantic fantasy titled Three Thousand Years of Longing a scholar visiting Istanbul is given three wishes by a djinn. You can easily imagine how the plot thickens after that.
Jio Cinema is presenting the major fun Polite Society that's set in London and revolves around a martial arts fan British Pakistani gal who doesn't want her sister to wed and tries to make sure she doesn't.
On Disney+Hotstar, bite your fingernails and watch Neeraj Pandey's The Freelancer, based on a book by ex-Goa police officer Shirish Thorat, A Ticket to Syria, about a complex rescue operation in the Middle East.
***
Kuch rasoi se
The Sat-Sun menu has to be packed with lots of small bites and snack food that you can consume in front of your 86-inch or 65-inch screen.
The quickest item you can serve yourself and an unexpected bunch of hungry neighbours (the only people who can drop in, unless you have a three-day slumber party) is a yum dip with wafers, bread sticks, lavash, khari or Melba toast. And watch it disappear…
Jhatpat 2-Min Dip
Serves: 3-4
Ingredients
200 gm hung curd or yoghurt
9.5 gm-packet Knorr cup of soup, mixed vegetable preferable
½ cup boiled corn
1 tsp garlic paste
2 stalks springs onions, greens only, chopped
Pinch black pepper powder
Pinch salt, if required (the soup packet also has salt)
Dash milk
Method
In a medium-sized bowl, mix the hung curd with the contents of the soup packet, boiled corn, salt, black pepper, garlic, chopped spring onions.
If the dip is too thick add a dash of milk.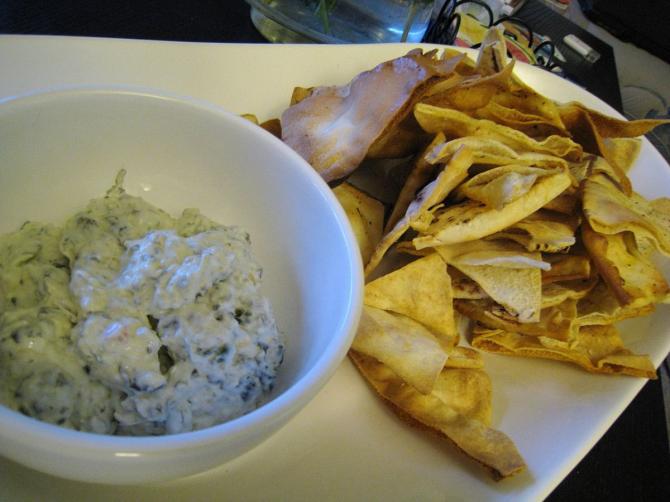 The go-to snack food for eating in front of the television in America is Chex mix. Make your own Indian version of it. Fast!
Mix and match whatever you prefer and the list of ingredients below is a guide to the kind of crunchy items you could use and all are optional. Remember to stock up the materials beforehand, before you are locked down.
Indian-Ishtyle Chex Mix
Serves: 4-5
Ingredients
¼ cup roasted salted cashews
¼ cup roasted salted almonds or honeyed almonds (please see the recipe below)
2 handfuls salli or alu lacha or potato sticks
¼ cup roasted salted peanuts
Handful dried cranberries, preferably (or substitute with raisins
1 handful crumbled potato chips
1 cup kurmura or puffed rice
5-8 flat pani puris, crumbled
Handful mota lesun sev
Handful Peppy or Kurkure (ideally the puff corn cheese variety)
1 cup Parle cheeselings
1 cup Kellogg's bran wheat flakes
Handful roasted makhana or fox nuts
½ cup cornflakes
Pinch or 2 of salt, if required
Dash red chilly powder
10-15 Cadbury gems
Method
In a large container or saucepan, toss all the ingredients together.
Store in an air-tight container.
Editor's Note: To make the honeyed almonds: Place ¼ cup almonds on a foil-lined baking tray in the oven and roast at 200°C till they lightly brown and give off a fragrance. Take out of the oven and cool. In a small saucepan, add 2 tbsp water, pinch salt, 1 pinch sugar and 1 tbsp honey and warm it and let it thicken and then add the almonds. When the almonds are well coated and the water has been absorbed take off heat and spread the almonds on a foil-lined tray and allow it to cool completely and store in an air-tight box.
Kuch garam is also important nutrition for the soul. And it needs to be simple. Try the Japanese variety of pakodas — tempura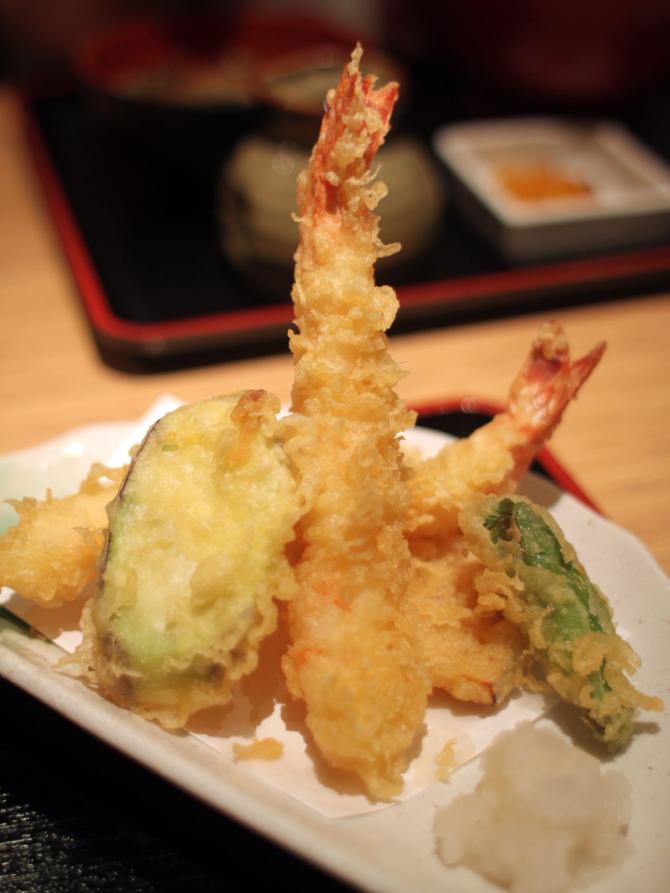 Tempura
Serves: 3-4
Ingredients
3 pieces bhindi or lady's fingers, cut in 1 ½ inch pieces
3 mushrooms, cut into fours, with the stems
1 piece long thin baingan or brinjal or eggplant, cut into slices
4 pieces French beans, cut into 1½ inch pieces
10-12 prawns, deveined, tailed and shelled
100 gm paneer or tofu cut into cubes
1 egg, beaten
1 cup cornstarch (else use maida or all-purpose flour)
1 tsp salt
1 tsp black pepper powder
Water
Oil for deep frying the tempura
Soy sauce, for serving
Red chilly sauce or sriracha sauce, for serving
Method
In a large bowl, mix the egg, cornstarch, salt, black pepper, water together with a whisk to get a thinnish batter.
Heat up the oil in kadhai or wok over medium to high heat.
Dip the vegetables, paneer/tofu and the prawns in the batter and then deep fry in batches till crisp.
Drain onto a paper towel or tissue-lined plate.
Serve hot with red chilly sauce or sriracha sauce and soy as a dipping sauce.
For more meal ideas and recipes, do consult Rediff Food.
Feature Presentation: Aslam Hunani/Rediff.com
Source: Read Full Article