No Super Bowl party is complete without a tray of chicken wings. And Food Network star Alton Brown's Buffalo Wings is one of his most popular recipes, with over 500 five-star reviews. And a bit of healthy debate.
The secret to Brown's crispy Buffalo Wings
With just five ingredients — chicken wings, unsalted butter, minced garlic, hot sauce, and kosher salt — Alton Brown's Buffalo Wings aren't a Food Network fan favorite for no reason.
As with many of his recipes, there's science behind his methods and it's no different with these wings. The chef doesn't just deep fry them or simply throw them in an oven. His secret to crispy wings? A steamer basket.
"Super Bowl Sunday is upon us once again, which means it's time to contemplate which protein-packed snack you want to nosh on during commercial breaks," he writes on his website. "For us, nothing satisfies that game-day craving quite like crispy buffalo wings."
Steaming, Brown says, eliminates "a lot of the fat. Then you cool them to tighten the skin before roasting them in the oven." His approach involves "a three-level collapsible steamer basket."
The basket can't be bought in stores but he made one "by removing the center posts from three folding steamer baskets and threading them in sequence onto a piece of appropriate-diameter threaded rod from the hardware store."
Get the full recipe, video, and reviews on Food Network's site.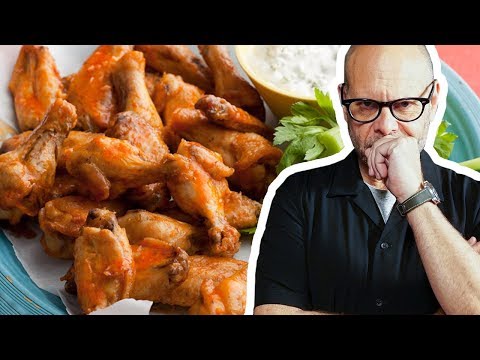 Brown's Buffalo Wings recipe has over 500 five-star reviews
If you're really into chicken wings, you might want to investigate Brown's DIY steam basket idea.
While many home cooks used a wok or steamer to steam their wings, one home cook went all the way in creating Brown's customized steamer and reported on Food Network's site: "… Resulted in wings that were better than any other home wings I have had before. Recommendation: Try this; you will be impressed."
Another fan agreed saying, "This is the best method for making wings. … Steaming gets rid of a lot of the fat. Take a look at the water when you remove the wings from the steamer. Moist, crispy and delicious. Well worth any effort."
"I am on a never ending quest to make the perfect buffalo wing…and this is by far the best I have found. … Alton really knocks it out with this one," another reviewer said.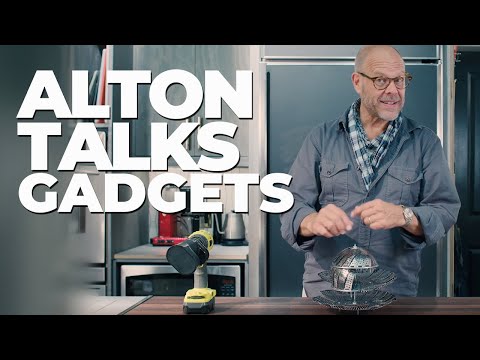 Brown's Buffalo wing recipe stirred up some controversy
The Good Eats star's party recipe is an absolute hit on Food Network's site. But some reviewers took the opportunity to point out that while Brown's wings are ok, in their opinion they're not authentic Buffalo wings.
"Although these taste great they don't taste exactly like true Buffalo Wings. I suspect that if you've never had the real thing, these would be fine. … there's no getting around the fact that they're different," one loyal Buffalo Wing fan pointed out.
Another agreed, writing, "These are not Buffalo wings. Sorry!" and another added, "Didn't really come close to true Buffalo wings."
You'll have to give Alton Brown's Buffalo Wings a try for yourself this Super Bowl weekend and see what you think!
Source: Read Full Article