Keshav Govind Vyas is the reason his grandsons chose to join the armed forces, says Sachin Mahajan.
What could be a prouder moment for any grandparent than his grandsons graduating from the National Defence Academy?
Keshav Govind Vyas was that proud grandfather as, over the years, he watched his three grandsons — Lieutenant Commander Saket Vinay Sagdeo, Flight Lieutenant Harshal Hemant Nasery and Commandant Siddhartha Sachin Mahajan — become part of the armed forces.
A civil engineer from the Jabalpur Engineering College, VyasAjoba (grandfather) — nicknamed Aajo by his grandchildren — was a humble part of the Military Engineering Services. During his tenure in the MES, he had been posted at various locations that spanned the north, south and west of India.
After a distinguished, three-decade service in the armed forces, he is now living a peaceful retired life in Nagpur with his wife Anuradha, whom the grandchildren call Aaji (grandmother).
At a young age, VyasAjoba — who is now 81 years old — took responsibility of his siblings and his family.
He not only raised his daughters, but made sure his nephews and niece became good human beings and responsible citizens.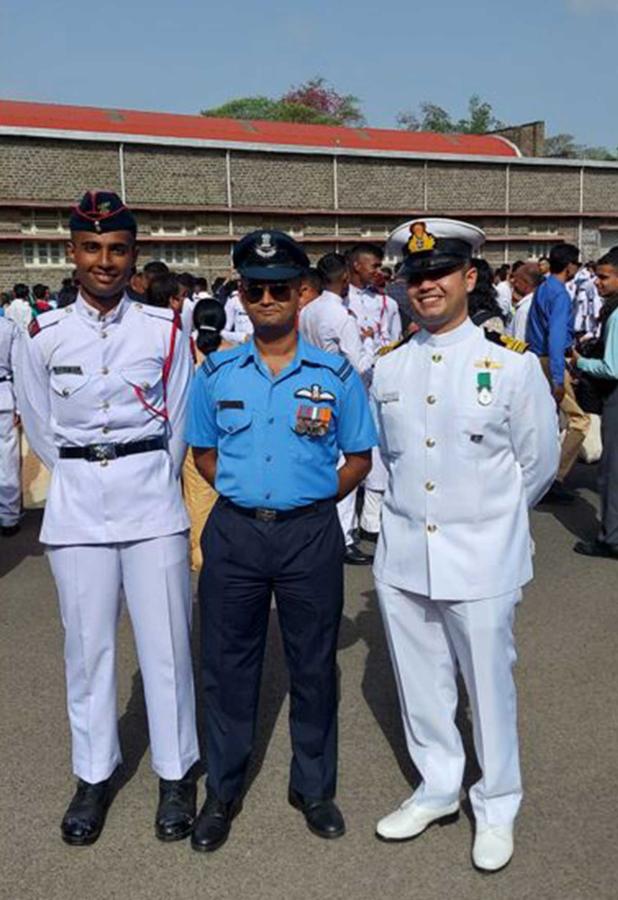 VyasAjoba is very fond of his grandchildren and has spent lot of time with them during their childhood days.
He has done everything a grandparent does — narrated stories, held their hand and walked them to the school bus stop in the morning, taken them to parks, coaxed them to eat…
He was fully and completely involved with his grandchildren whenever he got the opportunity. And that's the reason he is such a favourite with them.
In the days when every parent and grandparent wanted their children to join prestigious institutes like the IIT, or opt for a career in the medical stream, or go overseas for higher education, VyasAjoba's grandsons made a different decision — they chose the armed forces.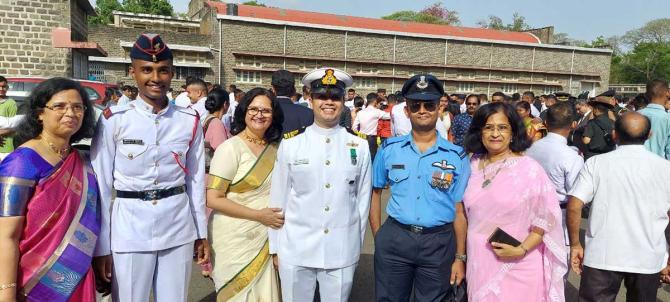 VyasAjoba has three daughters, two of whom have married air force officers.
Anupama's husband Wing Commander Vinay Sagdeo is now retired. Group Captain Hemant Nasery, who is married to her younger sister Anuprita is currently posted in Pune.
Their youngest sister is married to a civilian.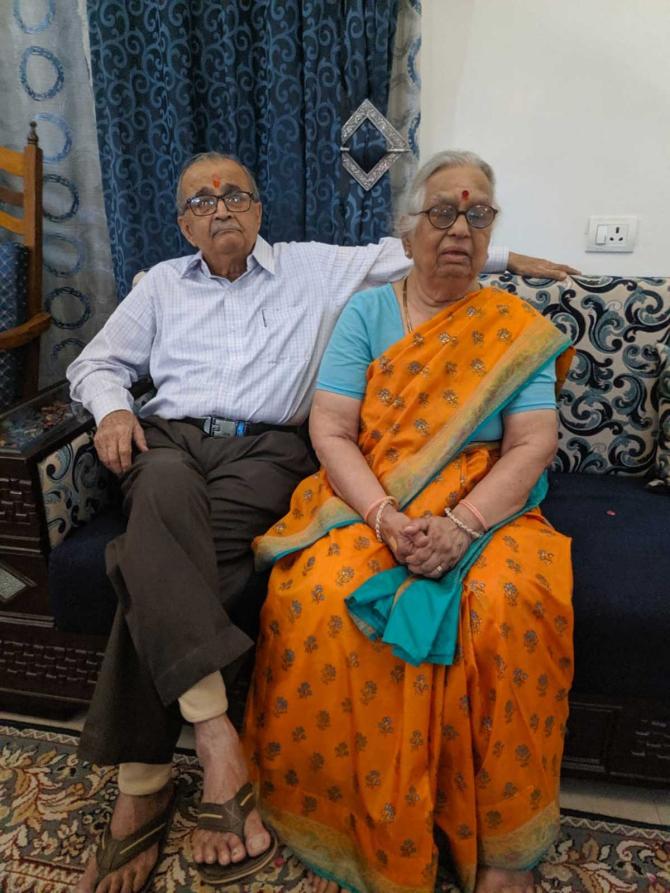 VyasAjoba's eldest grandson Saket appeared for the Combined Defence Services Exam and was recommended for the NDA. It came as a surprise to everyone as he had never revealed his ambition.
Saket is very close to VyasAjoba and his Aaji as they took care of him during his school years; his parents Wing Commander Vinay and his wife Anupama had been posted then in Assam.
Saket's selection at the NDA was a trigger for Harshal and Siddhartha.
Harshal qualified for medical and engineering colleges after he completed his Class 12. He opted for engineering as he wanted to pursue his passion for flying.
After completing graduation, he appeared for the CDSE and was recommended for the air force. This was, after Saket, another great moment of pride for VyasAjoba, Aaji, Group Capt Hemant and Anurpita Nasery.
With Saket and Harshal to look up to, Siddhartha couldn't remain behind.
By the time Siddhartha reached Class 12, his goal was to qualify for the NDA. And he did so at his first attempt.
VyasAjoba was on cloud nine when Siddhartha called him from New Delhi to inform him of his medical clearance to join the NDA.
Siddhartha recently passed out from the NDA and is receiving advanced training in flying at the Air Force Academy at Dindigul, Tamil Nadu.
After a year, he will be commissioned as a flying officer in the Indian Air Force.
As his father, I couldn't be more proud.
Feature Presentation: Ashish Narsale/Rediff.com
Source: Read Full Article