Amitabh Bachchan has made some lovely memories in his life, and he regularly shares them on his social media feed.
On his 77th birthday, Namrata Thakker looks back at the Big B's superstar life.
Amitabh Bachchan's application picture for a job in movies in 1968.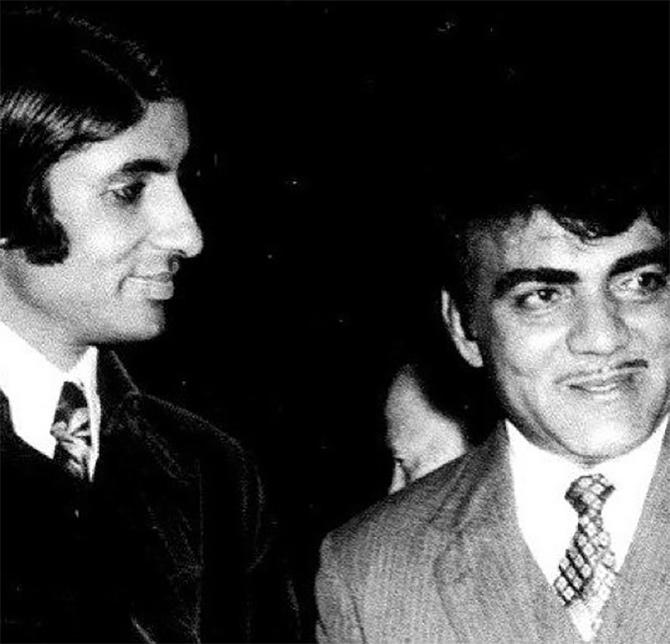 Amitabh had worked with Mehmood in one of his earliest films, Bombay To Goa, in 1972. The two went on to become friends and did many more movies together.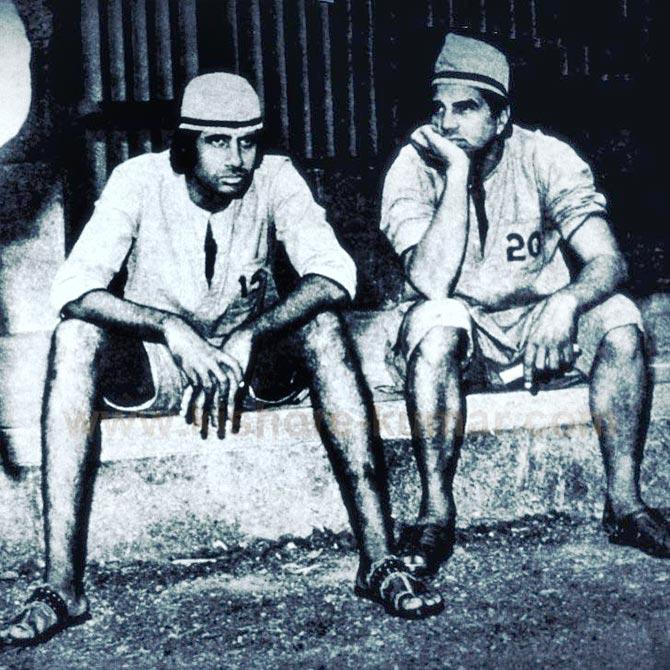 Amitabh and Dharmendra wait for their call time on the sets of Sholay.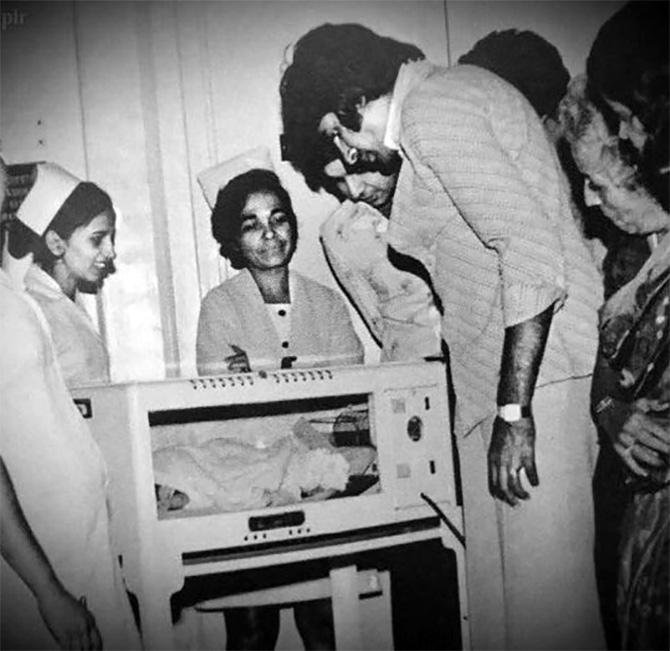 Amitabh sets eyes on his son Abhishek for the first time after his birth.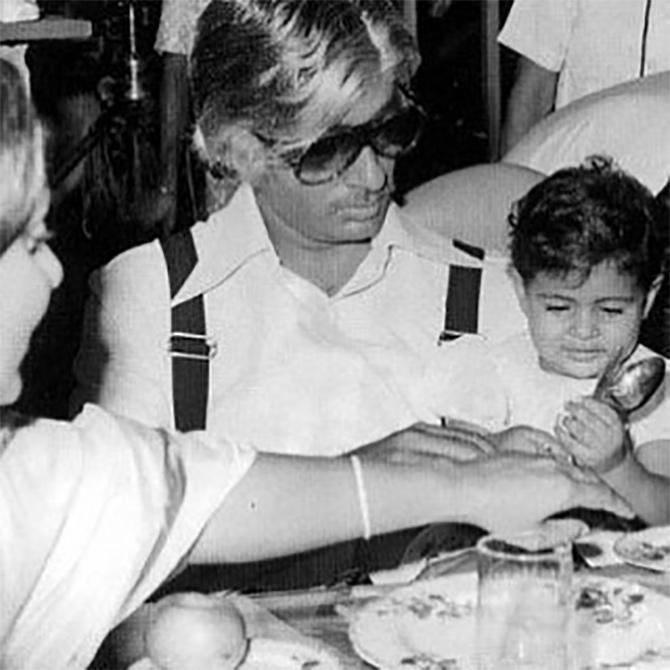 A little Shweta visits her father on the sets of Adalat, way back in 1976. Helping her with her meal is none other than legendary actress Waheeda Rehman.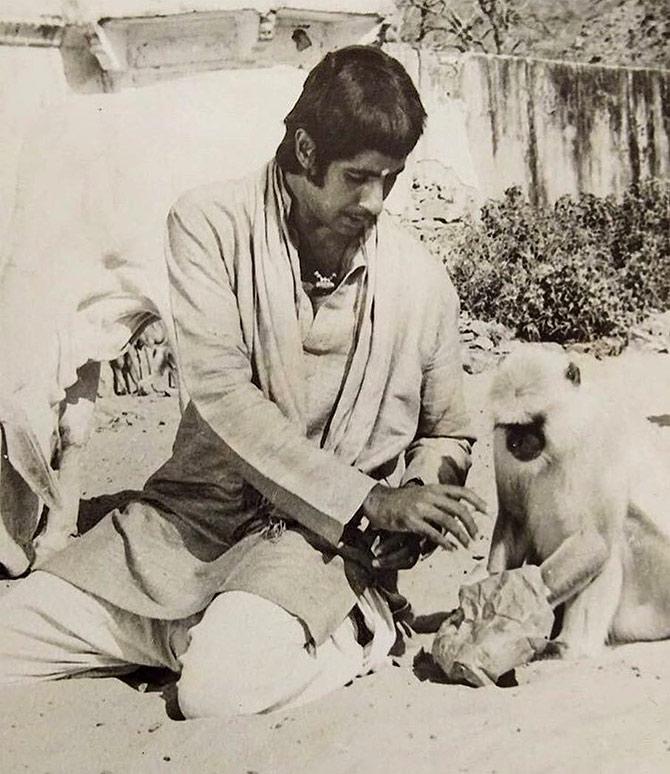 'Feeding a 'langur' at Hrishikesh Lachman Jhoola for shoot of 'Ganga ki Saugandh ' .. until another came and slapped me on the face for ignoring him .. ignoring another langur .. hahaha,' Amitabh captions this picture.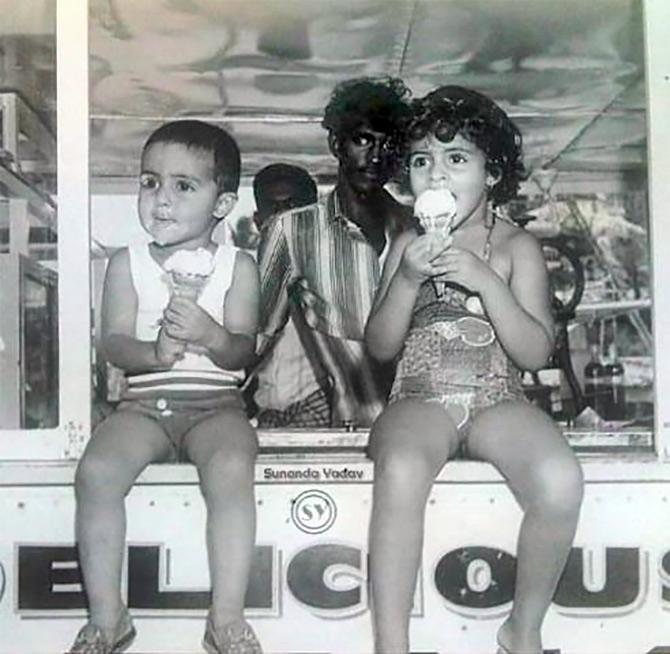 Siblings Abhishek and Shweta enjoy some ice cream.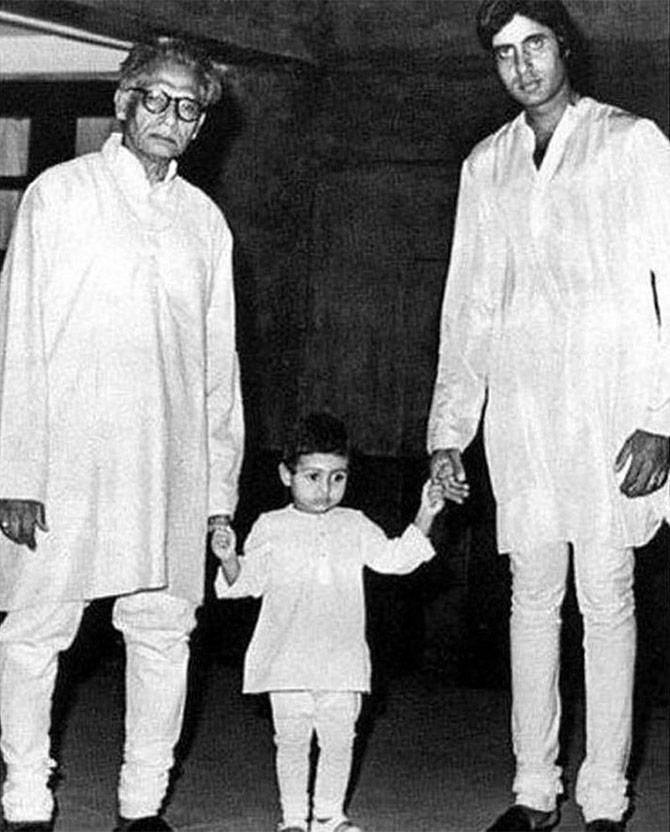 Three generations of Bachchans! Amitabh with his father Harivansh Rai Bachchan and son Abhishek.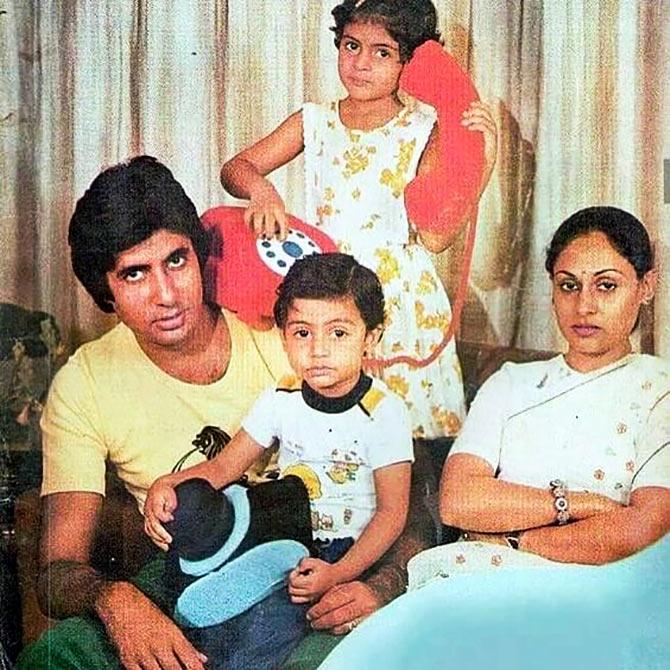 Who's calling?
A beautiful family portrait of the Bachchans — Amitabh, Jaya and their kids, Shweta and Abhishek.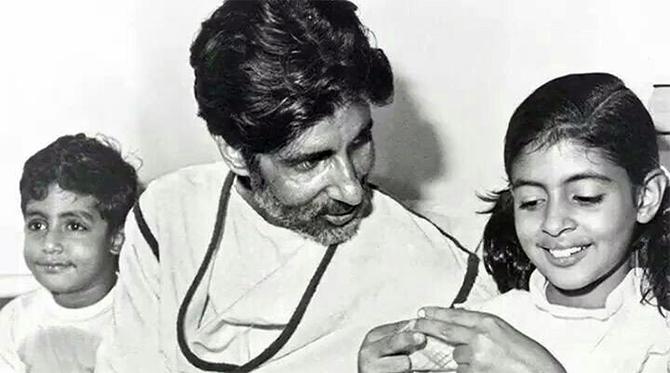 In 1982, Amitabh was seriously injured on the sets of Coolie. He was hospitalised and underwent multiple surgeries for the near-fatal injury.
Here, we see him recovering, thanks to a lot of TCL from his children.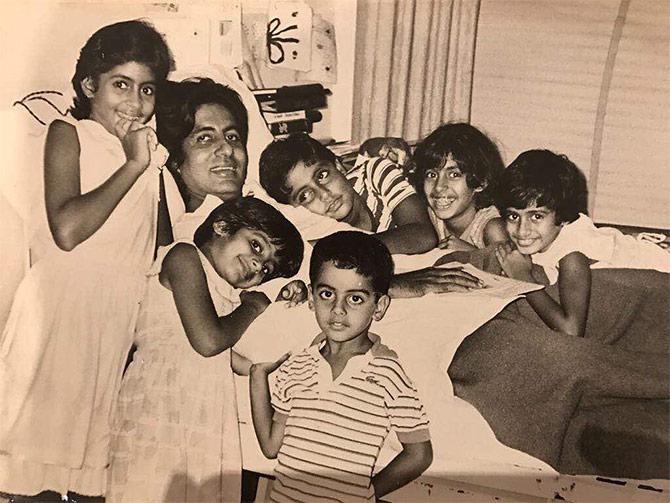 About three years later, Amitabh was hospitalised once again. This time, he was admitted for a condition called Mysthenia Gravis, and he often had these tiny visitors for company.
'Being too young to understand what all was going on, our parents always made it out to be like an outing so that we would not be disturbed by the hospital and its workings. When I used to visit my father after his accident on the sets of "Coolie" in 1982, seeing him connected to many drips and machines, he used to tell me they were kites that he had got for me. I was 6 yrs old. My father was fighting for his life and all I thought about was… why isn't he allowing me to play with these kites??? The innocence of childhood I guess,' Abhishek writes.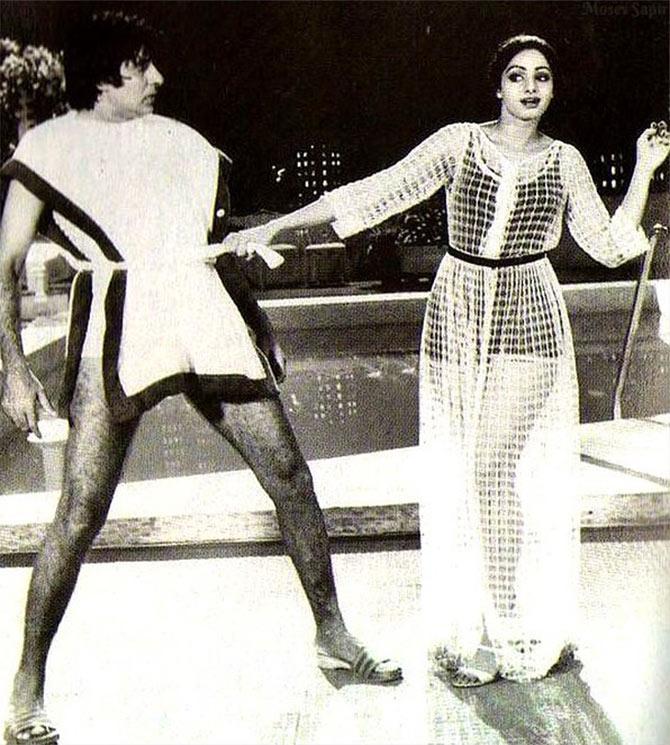 Two superstars in one frame: AB and Sridevi. This pic is from the sets of their film, Inquilab.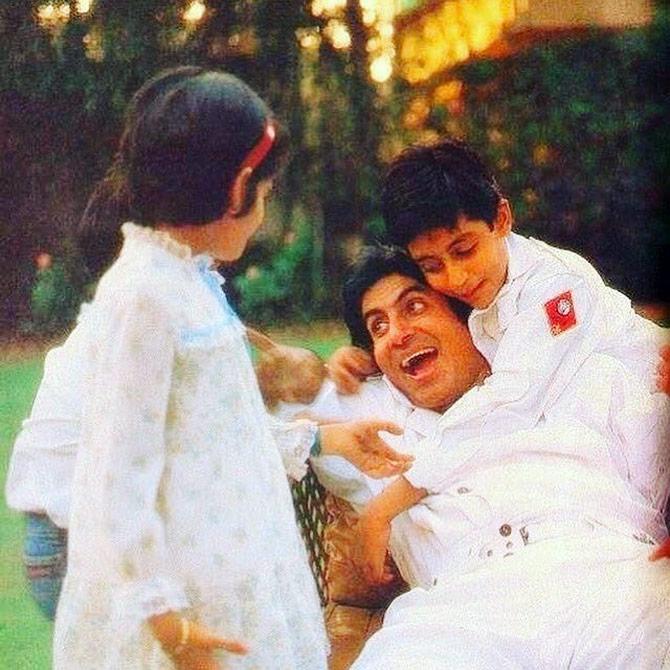 Amitabh enjoys some playtime with kids.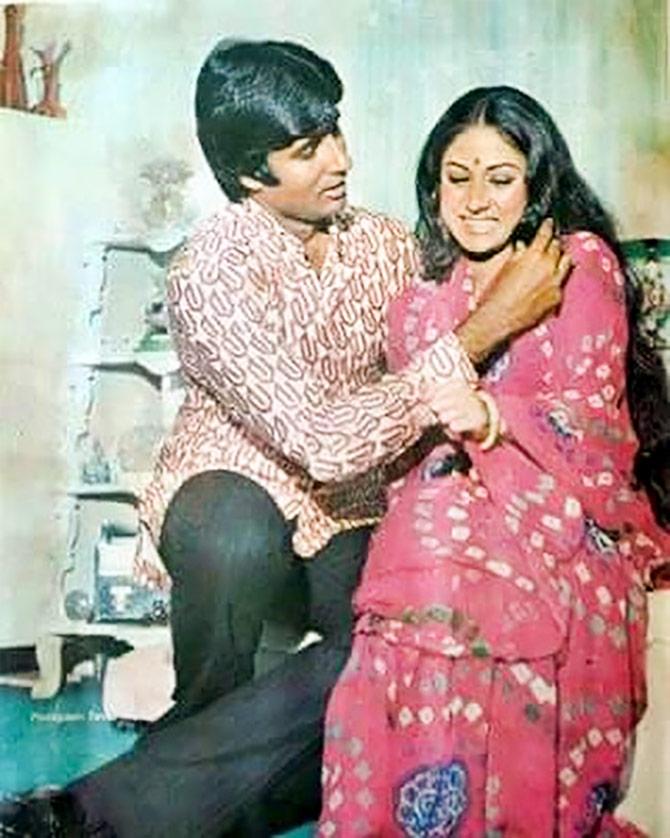 Amitabh gazes upon his wife's charming laugh.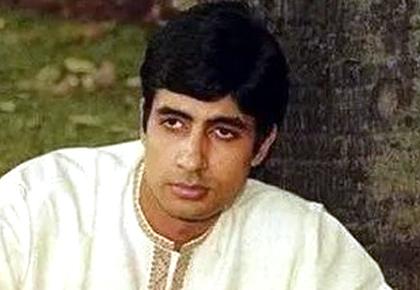 Source: Read Full Article