Manoj Bajpayee and Samantha Akkineni are simply fabulous in the second season of The Family Man, raves Namrata Thakker.
The much-awaited second season of The Family Man is finally streaming on Amazon Prime Video and you should definitely binge-watch it this weekend.
The new season has more humour, more action, many more interesting characters and high production values.
Kudos to the showrunners Raj & DK for not only upping the scale in season two, but living up to expectations as well.
The story takes off a year later from where the first season ended.
Srikant Tiwari (Manoj Bajpayee) has quit the TASC force and is now working in an IT firm.
While he is doing everything he can to make his family happy, his marriage with Suchi (Priyamani) is on the rocks. They even try counselling but nothing works.
On the other hand, Srikant misses his old job.
When he learns his friend JK Talpade (Sharib Hashmi) is stuck in a hostage situation in Chennai, Srikant steps in to help.
Since his family life isn't exactly happy, before you know, Tiwari is back working at the TASC force.
In the second episode, we get introduced to Raji (Samantha Akkineni).
She is a Sri-Lankan Tamil rebel who works for Bhaskaran, the leader of Tamil rebels.
Bhaskaran goes rogue and decides to attack the Indian prime minister after his brother dies in the custody of Indian agents.
Along with Pakistan's Major Sameer (Darshan Kumar), Bhaskaran comes up with a plan and Raji is the most important asset for this mission.
What happens next and whether Srikant manages to avert another catastrophe forms the rest of the story.
Season 2 takes place in Mumbai, Chennai and London simultaneously.
A lot of the subplots are explained through flashback which means you can't blink-and-miss even a scene or else the story will get confusing.
Also, a lot of characters understandably speak Tamil for which English subtitles are given. If you are someone who doesn't like watching shows with subtitles, it may get annoying but hang in there because it is totally worth it.
Manoj Bajpayee is effortless in his scenes, especially the comic ones. His on-screen camaraderie with Sharib Hashmi is endearing. Together, they are a riot and give us ample reason to laugh throughout the series.
Apart from Manoj and Sharib, it is Samantha Akkineni who steals the show. As Raji, she is agile, fierce and cold-hearted.
In one of the scenes, she chops up a man with her bare hands and yet you feel for her. That's how well the characters have been written.
Though she doesn't have a lot of a scenes with Bajpayee, every time they share screen-space, it is a visual delight.
As an antagonist, Samantha gives a formidable fight to Bajpayee's Srikant. She is unbelievable in her action scenes and though her brown make-up is very distracting, Sam makes up for it with her acting prowess.
Priyamani, Ravindra Vijay, Devadarshini, Abhay Verma and the rest of the supporting cast have done a good job as well.
Seema Biswas, who plays Prime Minister Basu, initially has a Bengali accent but later in the show, it disappears and that is bizarre.
Barring these small glitches, The Family Man 2 is a must watch.
It has terrific actors and a sleekly executed storyline with beautiful visuals and amazing action.
Raj & DK and Director Suparn Verma have indeed given us a show that matches Hollywood standards.
Season 2 ends on a cliffhanger, promising us that the makers would be back soon with more drama, high-octane action and loads of humour.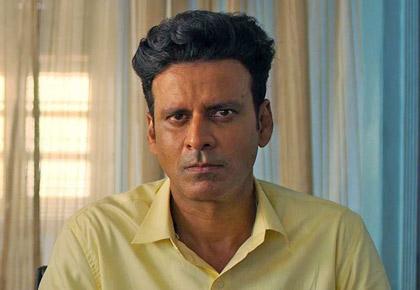 Source: Read Full Article