Television actress Surbhi Jyoti loves to travel.
Before the pandemic, she visited Paris, Switzerland and Australia.
She postponed her travel plans for 2020, like everyone else, but couldn't stall that Maldives trip in the new year.
The Qubool Hai 2.0 actress, who insists that she will not do a 'sex show' shows off her vacation pix.
Surbhi takes in nature…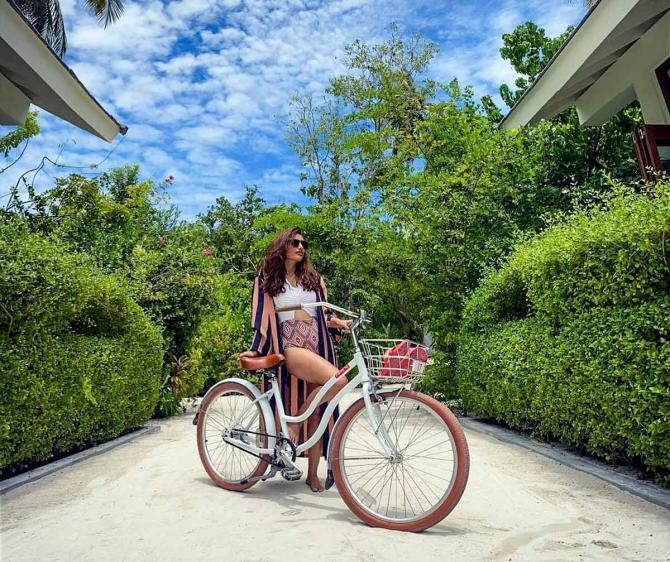 …In fashionable attire.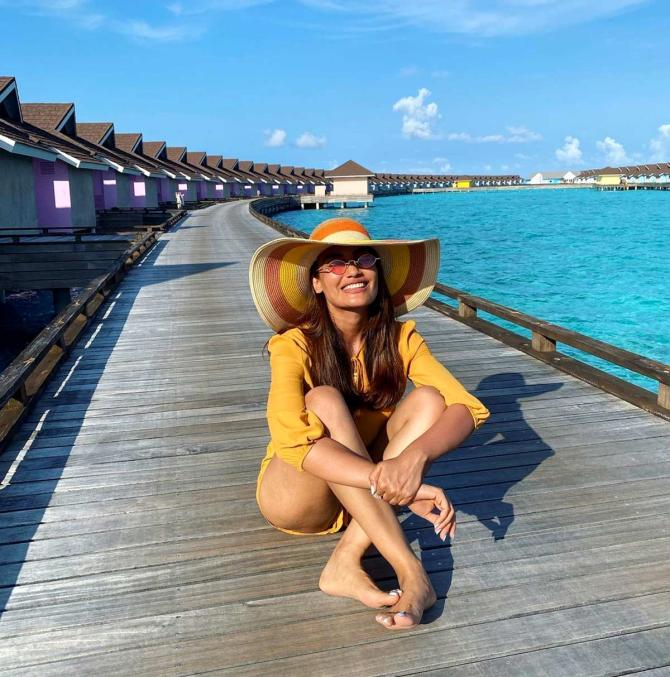 Spending time on the beach and…
Taking a dip in the ocean.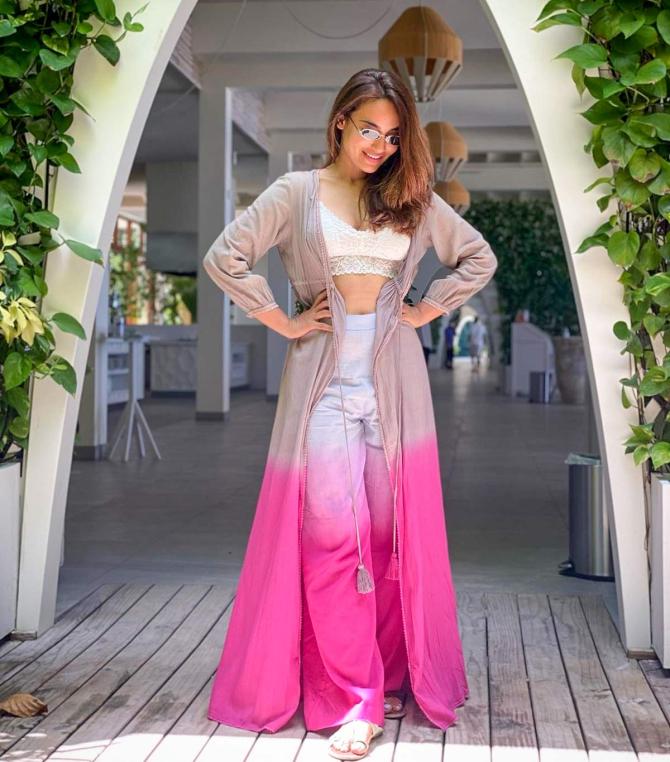 Like Surbhi two-toned palazzo pants?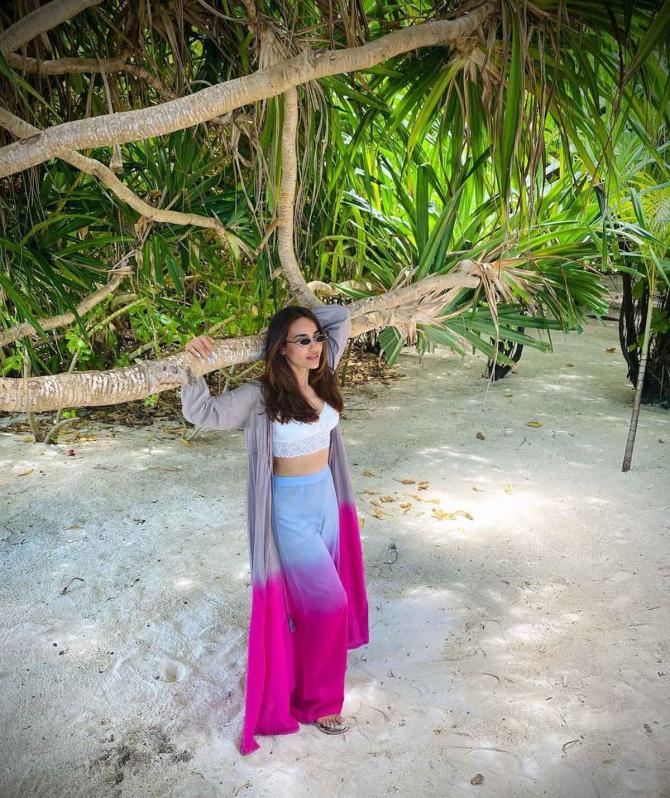 Hanging around.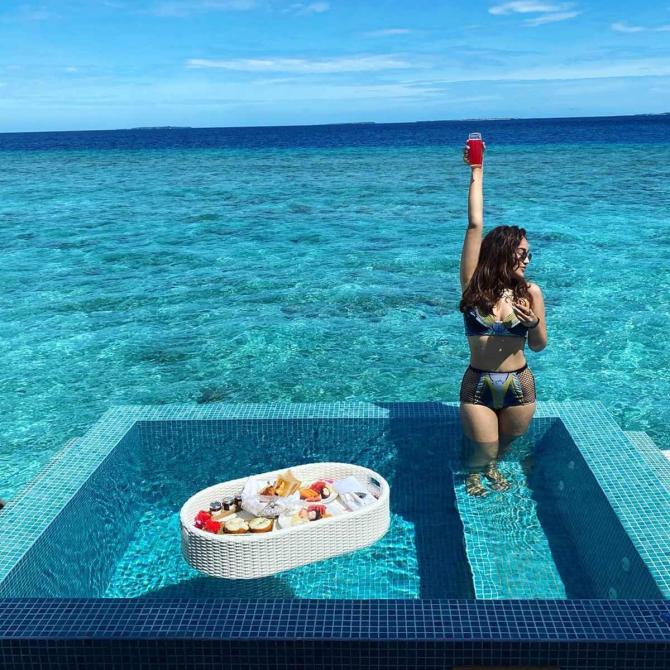 Breakfast in the pool.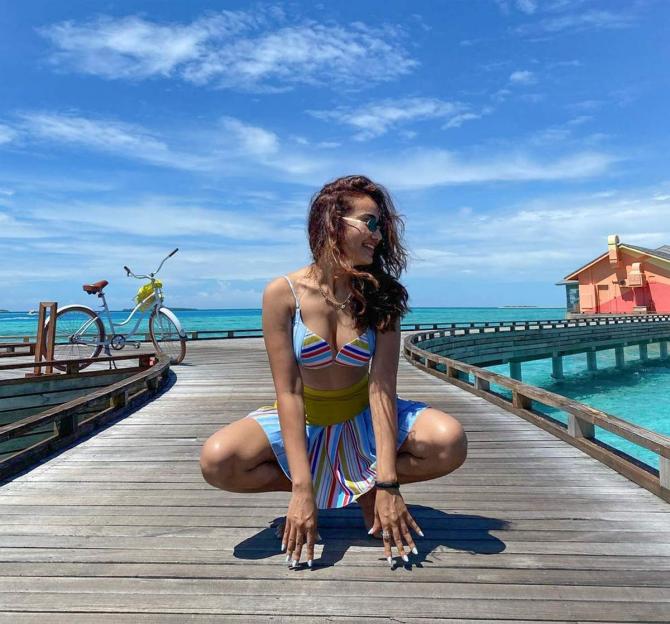 What's got her attention?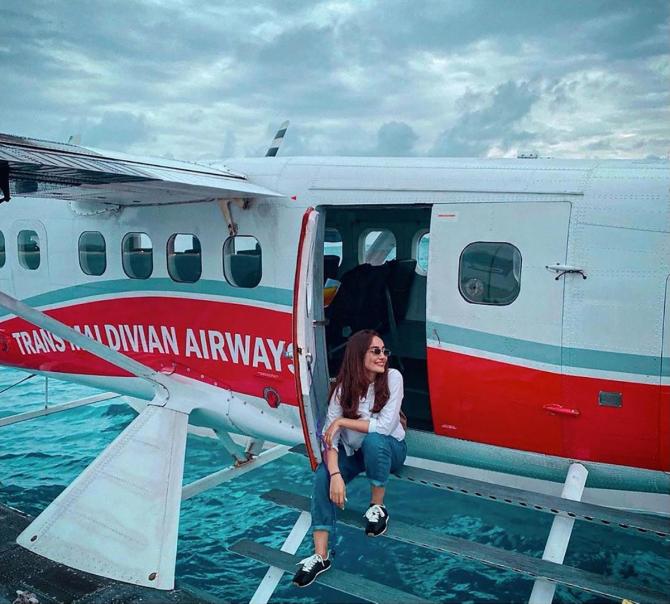 And that's how she arrived at the island.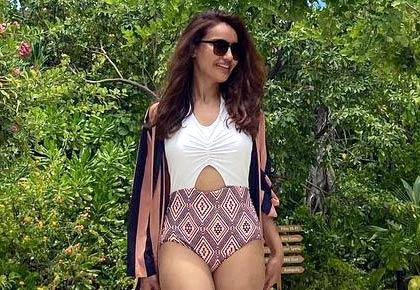 Source: Read Full Article