Sukanya Verma celebrates Naseeruddin Shah, acting legend.
There's a beautiful quote I once read by Swedish film-maker Ingmar Bergman: 'No form of art goes beyond ordinary consciousness as film does, straight to our emotions, deep into the twilight of the soul.'
I've always perceived the artistry of Naseeruddin Shah along the same lines.
An extraordinary actor and star, his greatest accomplishment is his versatility fascinating beyond the realms of film-making.
In one film, he'll crunch your heart with his disturbing finds of human psyche, in another he's ridiculing those very ideals and in still another, he's just plain mean looking for zero redemption.
Every line on his face is a story, every twinkle his smile brings about a chapter.
There's no end to eulogising the magic and method of one of India's best actors.
Celebrating the legend on his birthday, July 20, by picking our favourite Naseer performances.
Nishant (1975)
Naseer leaves a lasting impression in his debut as the diffident brother of his more unscrupulous kin with his share of complexes in Shyam Benegal's disturbing depiction of feudal tyranny. Aces, this.
Junoon (1979)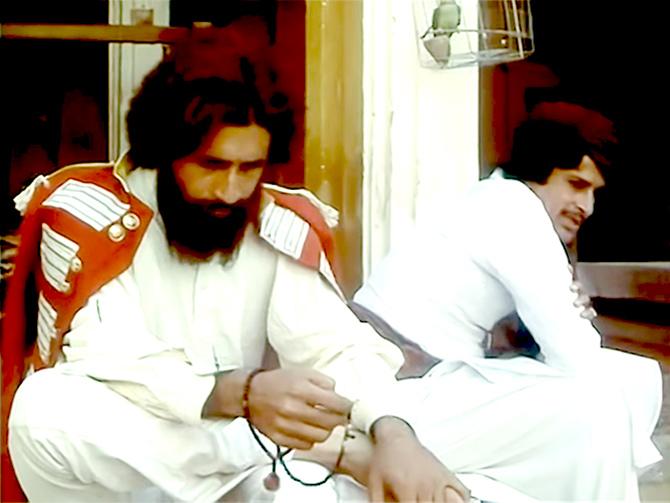 Shashi Kapoor's tour de force in Shyam Benegal's acclaimed creation is not the only good performance in the period drama. Junoon boasts of an equally fiery supporting act by Naseer.
The obvious histrionics and ferocity of his mutinous Sarfaraz Khan, striving against the 'angrez' mouthing its most memorable line, 'Hum Dilli Haar Gaye Hai' with all his might, continues to wow.
Aakrosh (1980)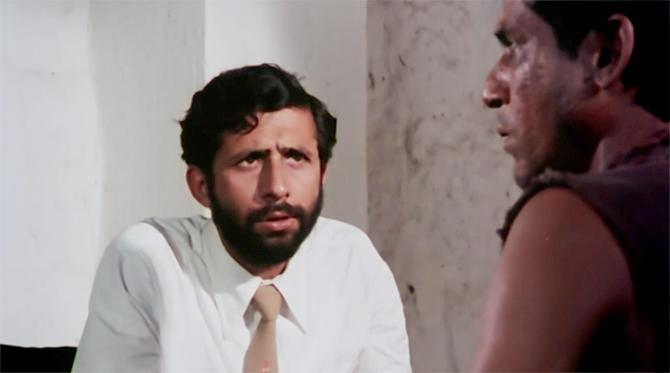 The irony and disappointment faced by a lawyer by the fiercely convoluted legal-social system is effectively portrayed in Naseer's intensity and Govind Nihalani's powerful shift from cinematographer to director.
His interactions with the Puris — Amrish, the mentor and Om, the client — are especially absorbing.
Sparsh (1980)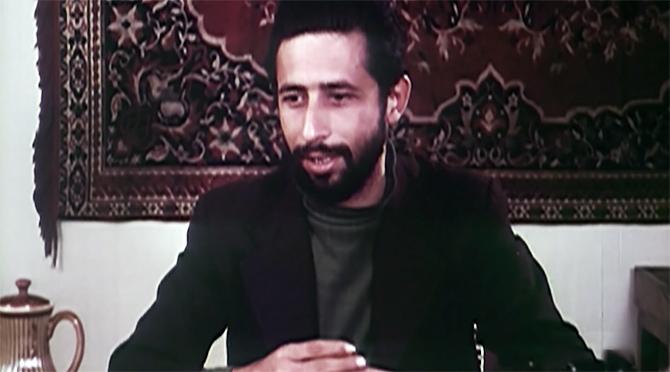 Naseer's flawless, National Award-winning turn in Sai Paranjpye's delicately directed Sparsh is a testament to his talent.
Essentially, a love story between a reserved widow and a proud, blind principal of a school that share his disability, Sparsh is a lone example of getting it right.
Much credit to the actor for bringing out the dark but protective, confused and tender facets of his Anirudh with commendable grace and accuracy.
Albert Pinto Ko Gussa Kyoon Aata Hai (1980)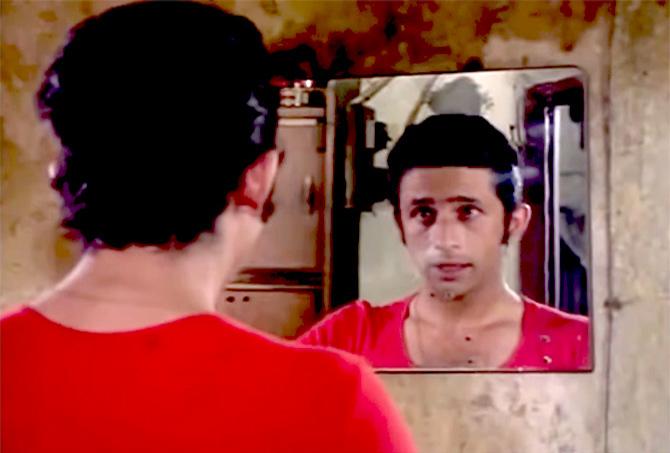 'There are probably more people who have heard the title than have actually seen the film,' Naseeruddin Shah writes in his memoir, And Then One Day.
He's probably right.
But it's your loss if you don't witness the actor's intensity and how accurately he depicts the disquiet of the working class in Saeed Mirza's art-house classic, which inspired a forgettable remake starring Manav Kaul in 2019.
Jaane Bhi Do Yaaron (1983)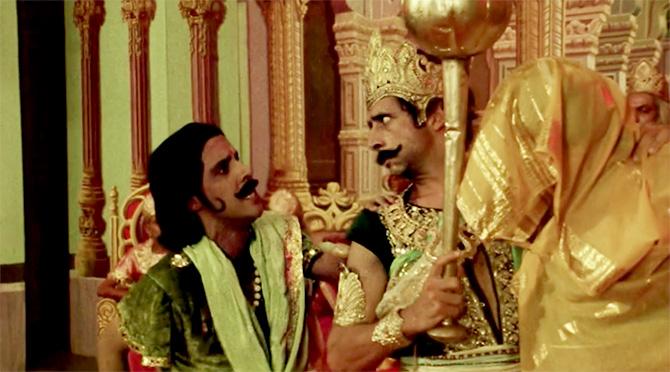 Kundan Shah's satirical masterpiece is full of madcap characters. Be it the corrupt Tarneja and Ahujas of the construction industry or the wandering corpse D'Mello. For a good part, Naseer keeps it real and romantic to compliment his goofier companion, Ravi Baswani.
But his humorous side comes out in ripples when asked for secret codes or fancy-dressing to participate in the iconic Mahabharat stage scene. Jai ho!
Masoom (1983)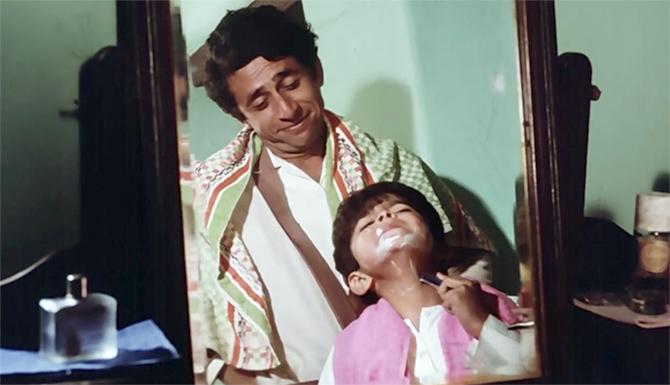 Actors tend to portray guilt in a schmaltzy or defiant manner. But in Shekhar Kapur's poignant relationship drama involving a man, his wife and an illegitimate child, such in-your-face approach would simply not work.
Nobody knows this better than Naseer — wonderful, nimble, Naseer.
He brings a genuine, good guy quality to man whose shame and sadness evoke sympathy as he tries to undo the damage and atone for being a guilty husband and unavailable father.
Mandi (1983)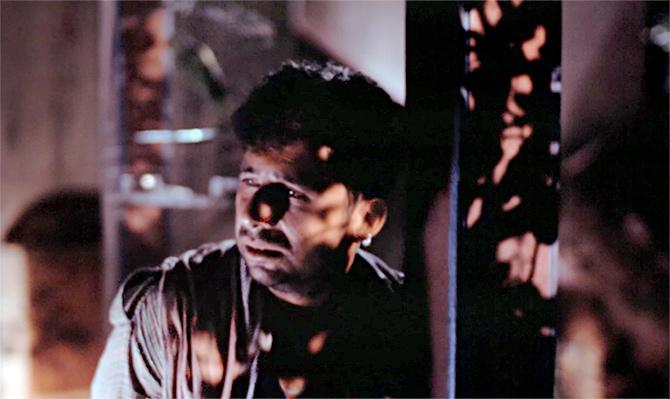 Shyam Benegal's Mandi centres around a bustling brothel house in Hyderabad's by lanes. Its riveting look at their everyday as well as the hypocrisy they confront comes alive in the assortment of characters on board.
One of them is Naseer's Tungrus, a lackey whose terrific blend of naivete and rebellion benefits the narrative in small but steady supplies.
Paar (1984)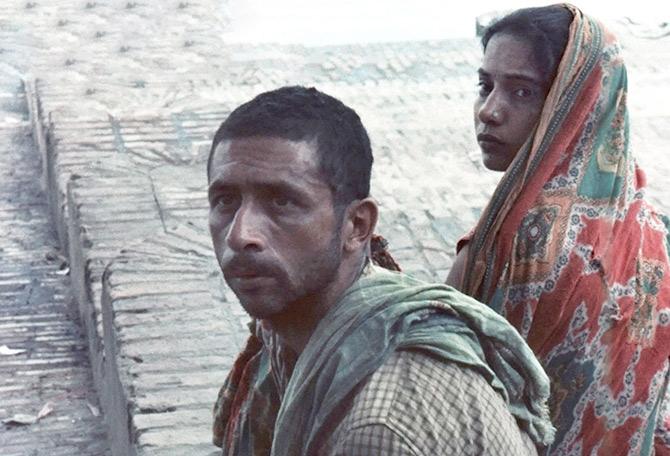 Naseer's imposing persona and baritone are nowhere to be found in Goutam Ghose's striking adaptation of Samaresh Basu's short story. Rather it's his defeated disposition that haunts through hard-hitting scenes of struggle and humiliation.
Besides a spectacular climax involving him herding a drift of pigs across the river, the actor is superlative as the impoverished villager Naurangia forced to flee home with pregnant wife in tow in wake of caste wars.
Paar earned him a second National Award.
Mohan Joshi Hazir Ho! (1984)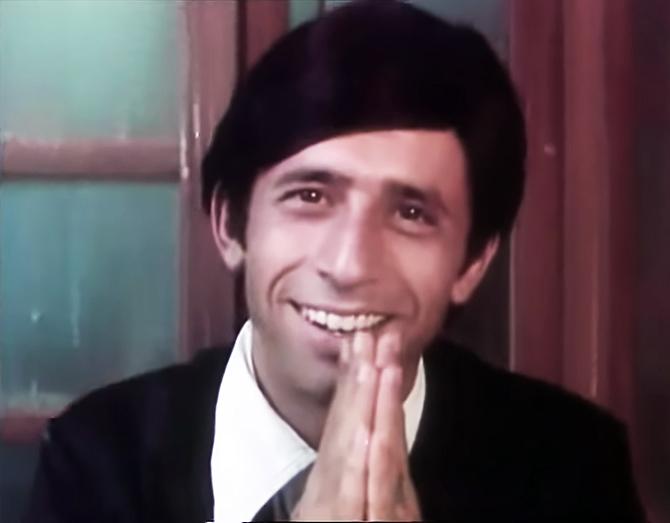 Saaed Akhtar Mirza's satire about an elderly couple's travails to seek justice against their crafty landlord brings Naseer and Satish Shah's legal eagles in the picture.
As the proverbial wolf in sheep's clothing, Naseer's deception hits all the right notes.
Mirch Masala (1987)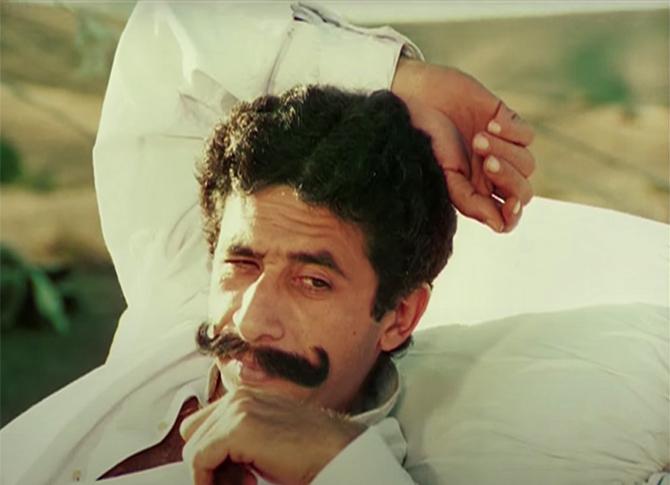 Lecherous, vicious, obstinate and autocratic Naseer is evil personified as the relentless Subedar lusting after Smita Patil in Ketan Mehta's Mirch Masala.
The Subedar has hints of SP Sultan Singh (J P Dutta's Ghulami).
If the latter is a violent product of toxic masculinity, Subedar is unapologetically vile.
Jalwa (1987)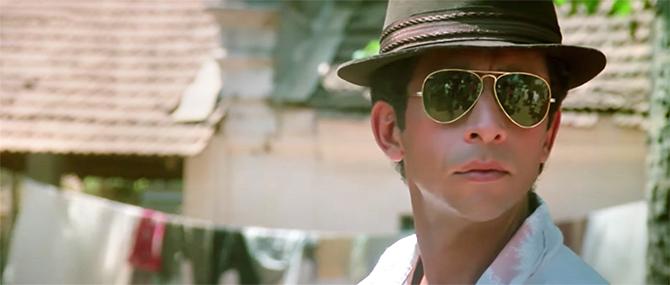 One seldom thinks of Naseeruddin Shah in terms of box office collections. But if there is one actor who has, on more than one occasion, bridged the gap between art and commerce, it's him.
Although Pankaj Parashur's cop caper borrows generously from Eddie Murphy's Beverly Hills Cop, seeing the actor in a slick avatar not only changed viewer perception but also asserted his incredible range.
Ijaazat (1987)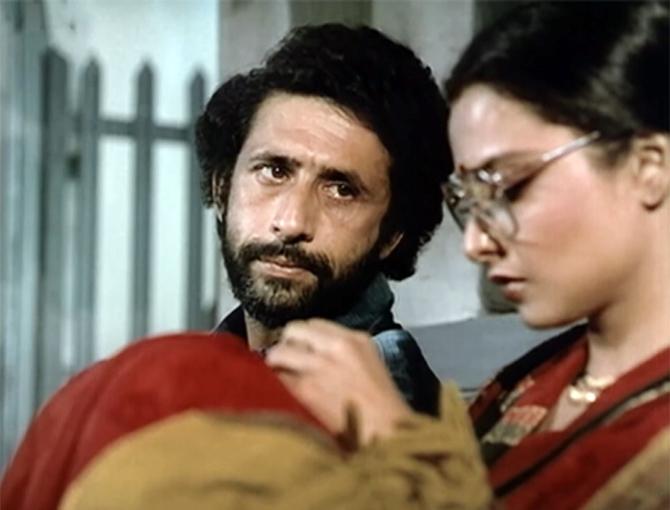 There's plenty to admire about Gulzar's intimate study of relationships and R D Burman's sublime score.
And while the leading ladies — Rekha and Anuradha Patel — are shining pictures of grace and carefree, it is Naseer's believable quandary and vulnerability that gives the complicated triangle its heartache and thairav.
Mirza Ghalib (1988)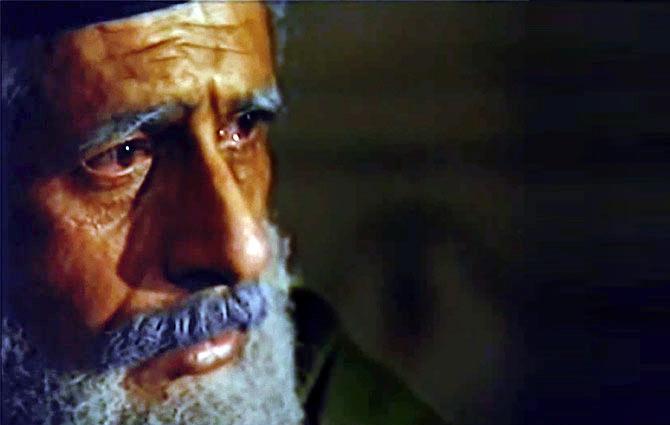 If one could frame a performance, Naseer's sterling portrayal of Mirza Ghalib would be up there on the wall.
Doesn't matter if the biopic released on small screen not big, Gulzar's lyrical vision and the actor's internalisation of the legendary Urdu poet are easily a high point of their individual career.
Pestonjee (1988)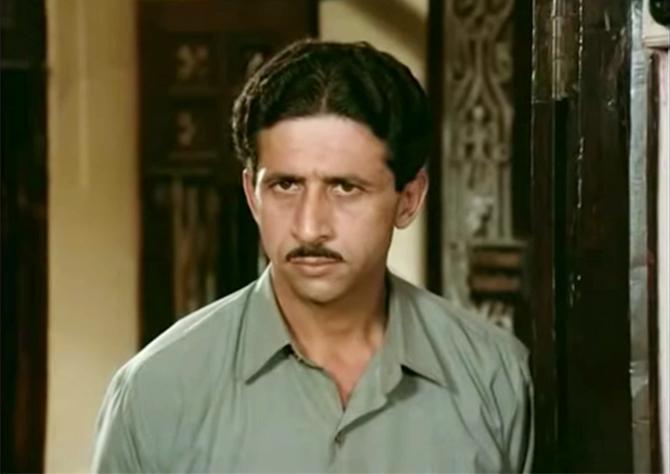 This under-rated NFDC gem directed by Vijaya Mehta set in South Mumbai doesn't feature him in the title role, but Naseer and his endearing Parsi accent and quirks are an absolute win.
Right from his body language to his gift for getting under a protagonist's skin as Pirojshah against Anupam Kher's engaging Pestonjee is a treat to watch.
Hero Hiralal (1989)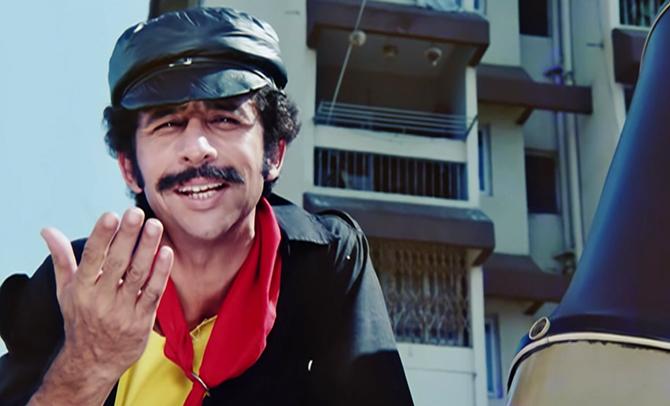 Though the unconventional tone of Ketan Mehta's entertainer and Sanjana Kapoor's debut didn't find any takers, it does well in showcasing a quirky flamboyance in Naseeruddin Shah's personality.
As the Hyderabadi autorickshaw driver in love with a Mumbai starlet, quite like the Tirchi Topiwala of Tridev, which came out the same year, Naseer finds an attractive balance between filmi and earnest.
No wonder son Vivaan would love to remake it one day.
Bombay Boys (1998)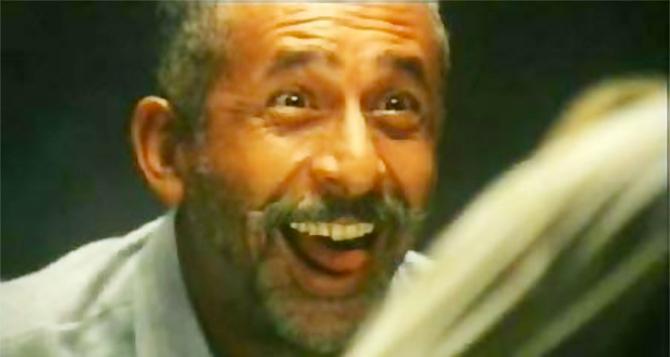 In what can be called one of his most outrageous roles (try not to remember the lime bikini of Tehelka), Naseer's feverishly over-the-top mobster Mastana in Kaizad Gustad's wild trip goes all out.
Free from the baggage of mainstream propriety, the man has such a blast surrendering to all its exaggerations and extremes, it's impossible to not join in the fun.
Maqbool (2003)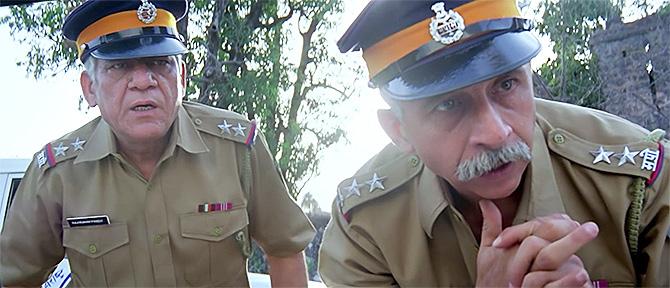 Vishal Bhardwaj's Maqbool is gift that keeps on giving. There's brilliance pouring in from every frame and direction.
Naseeruddin Shah and Om Puri's devious cop couple, Pandit and Purohit, are a masterstroke take on the witches of Macbeth, interjecting the proceedings with chills, cackles and poisonous prophecy.
A Wednesday (2008)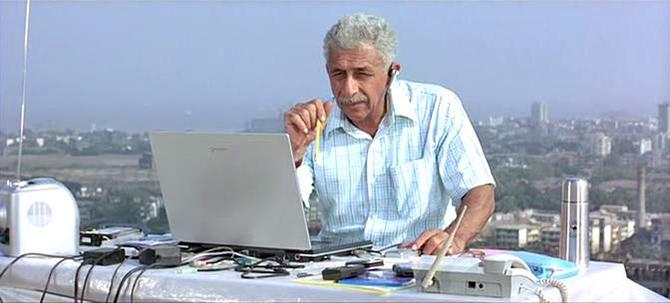 Armed with a cell phone and staunch ideology that refuses to let have terrorism its way, Naseer plays an angry, anonymous Mumbaikar stirring the system within a span of few hours with his cleverly thought out strategy.
The restraint in his resentment and spine in his conviction conveys a compelling picture of society's greatest victim: the common man in Neeraj Pandey's tidy thriller.
Firaaq (2008)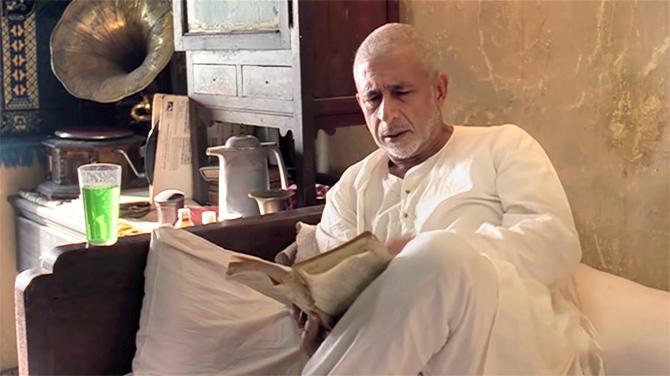 Nandita Das gets behind the camera to focus on the communal anxiety in the time of 2002 Gujarat riot across multiple story lines. Every single one as compelling as the other.
One of them features a elegant Naseeruddin Shah as an elderly Muslim and classical singer inclined to believe the world is still a decent place until hit by the rude reality of growing disharmony.
Jaane Tu Ya Jaane Na (2008)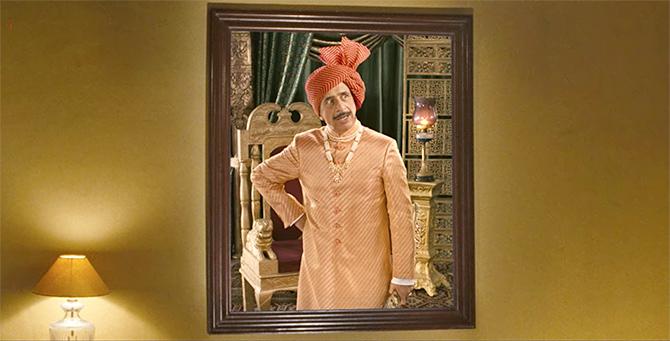 Length never came in the way of Naseer stealing the show.
Whether he's playing an author-backed role or contributing in not more than three scenes, the man is a class act.
As the deceased Rajput turned chatty painting is his wife's flat, Naseer's comical Amar Singh Rathore, anxious to see his pacifist son fulfil all the three mandatory conditions to qualify as a true Ranjhore male, is one of the most delightful cameos of the last decade.
Ishqiya (2010)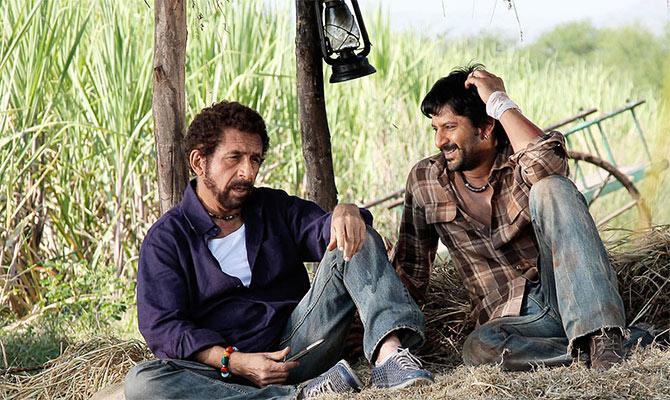 Dil toh bachcha hai ji — Naseer embodies Gulzar's lovely lines to perfection in his nuanced performance as the mild-mannered, lovelorn, old school Khalu.
Co-stars Vidya Balan and Arshad Warsi may have the snazzier parts, but it's the seasoned Naseer controlling the tone of their scenes.
The Dirty Picture (2011)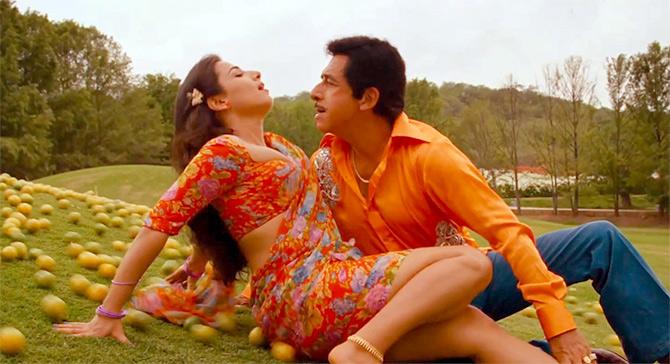 As the dissolute '80s movie star desperate to hold on to his youth and libido mouthing cheesy lines like Jawani to taste karne ke liye hoti hai, Waste karne ke liye nahi, Naseer is delightfully self-aware in The Dirty Picture. And it works.
Where most would drown under the gaudy wardrobe and flimsy wigs, Naseeruddin Shah's getup becomes one with his smug appeal.
Finding Fanny (2014)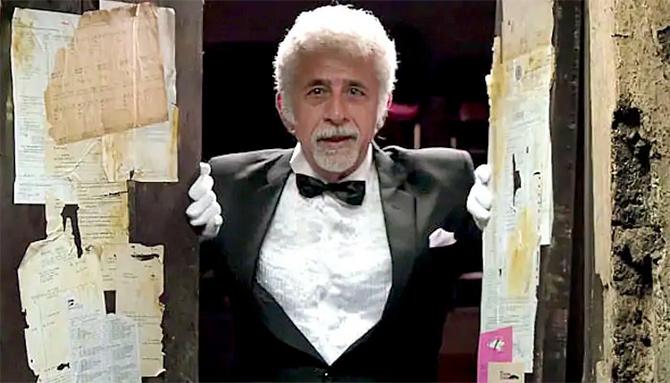 When an actor has worked in as many films as Naseer and for as long as he has, it becomes increasingly difficult to appear new before the audience. But he does just that in Homi Adajania's Finding Fanny where his need to find his long-lost love leads to much madness and some cheer in Goa.
It's as my review says, Naseeruddin Shah exudes an innocence that's rare for an actor who's spent decades peeling off in front of the camera.
Dedh Ishqiya (2014)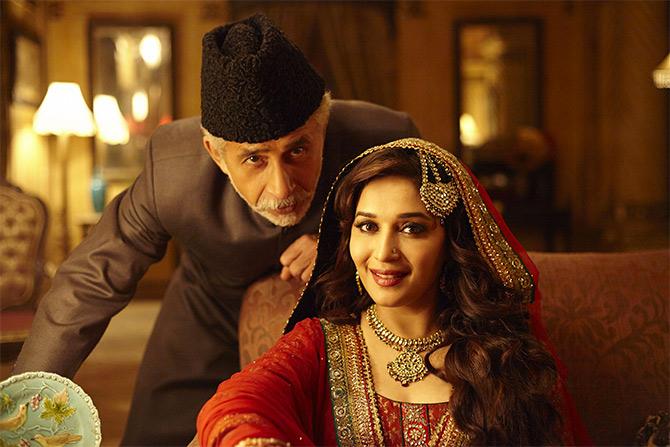 Khaalujaan and Babban's misadventures continue in the sequel high on poetry, romance, queerness, wit and whimsy.
But the veteran's performance isn't merely a continuation of his character in Ishqiya, it evolves and moves, surprises and stuns.
Feature Production: Aslam Hunani/Rediff.com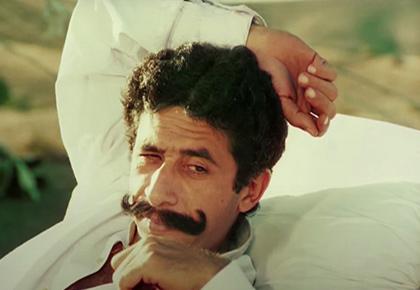 Source: Read Full Article