'After Aly comes out, we will have to get our families together and think about the future.'
Television actress Jasmin Bhasin was among the strongest contestants on Bigg Boss 14, and when she was evicted, everyone got emotional. Even the show's superstar host Salman Khan got teary-eyed!
Jasmin looks back at her stint on the reality show, especially her bond with Aly Goni, and tells Rediff.com Senior Contributor Rajul Hegde, "It always helps when you have a supportive friend with you."
Your eviction was unexpected.
I wasn't expecting my eviction, but this is a reality show and anything can happen.
I am thankful to my fans for the unconditional love and support.
Your eviction was emotional. Salman Khan couldn't hold back his tears.
I was touched.
He is a gem of a person and a fantastic host.
He has never cried in Bigg Boss.
I guess it was an emotional moment for everyone.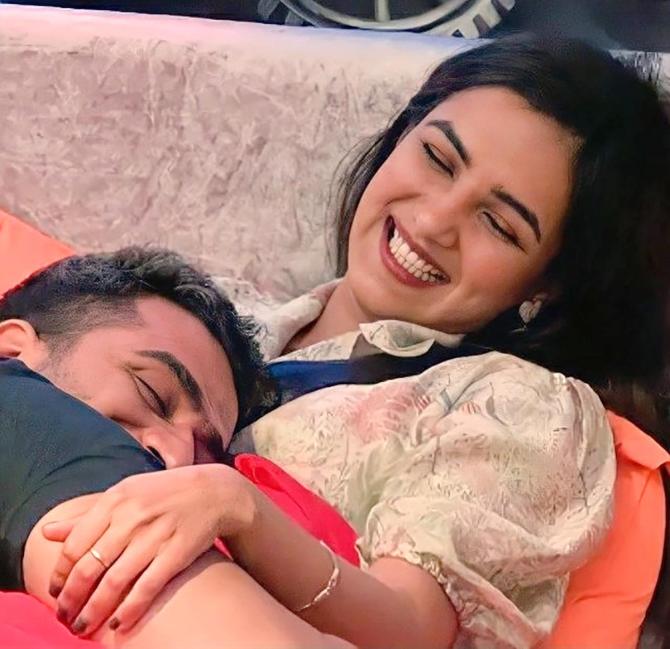 Your friend Aly Goni came on the show to support you. Since you are evicted, how do you think he should play the game?
Aly is a very caring person.
He supported me on this show but at the same time, he retained his individuality.
He is playing the game very well.
Rubina Diliak-Abhinav Shukla, and Aly and you had a support system in each other. Do you think that was an advantage in a show like Bigg Boss?
It always helps when you have a supportive friend with you.
In reality shows, people want to see you bonding with others and in a show like Bigg Boss, it is about interpersonal bonding and conflicts.
So yes, I feel I was at an advantage of having a good support system.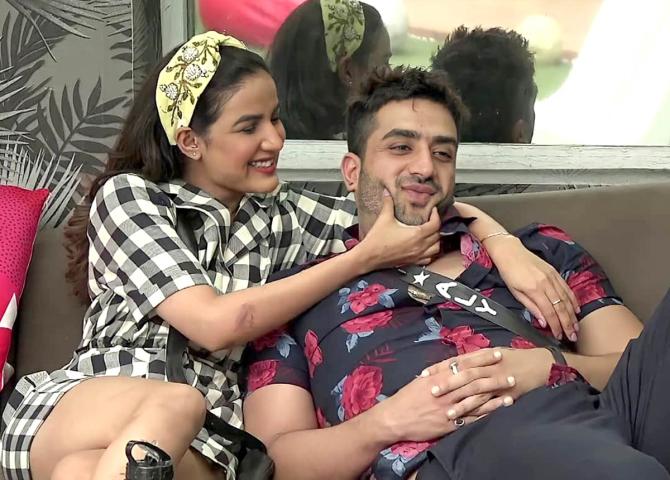 You would soothe Aly when he would get angry in the house. Who do you think will calm him in your absence?
Rahul Vaidya will calm him down. He has bonded well with Aly.
I am sure the others will also support him.
The housemates and viewers have been wondering about your transformation from cute to aggressive to mean after Aly's entry in Bigg Boss.
I am what I am, take it or leave it.
It takes time to adjust with everyone in a reality show and it is just a matter of perception.
Anyone can interpret anything as an audience.
I am a sensitive person, who takes time to open up.
I don't think there has been any major transformation in myself.
Aly's entry did add spice to the show.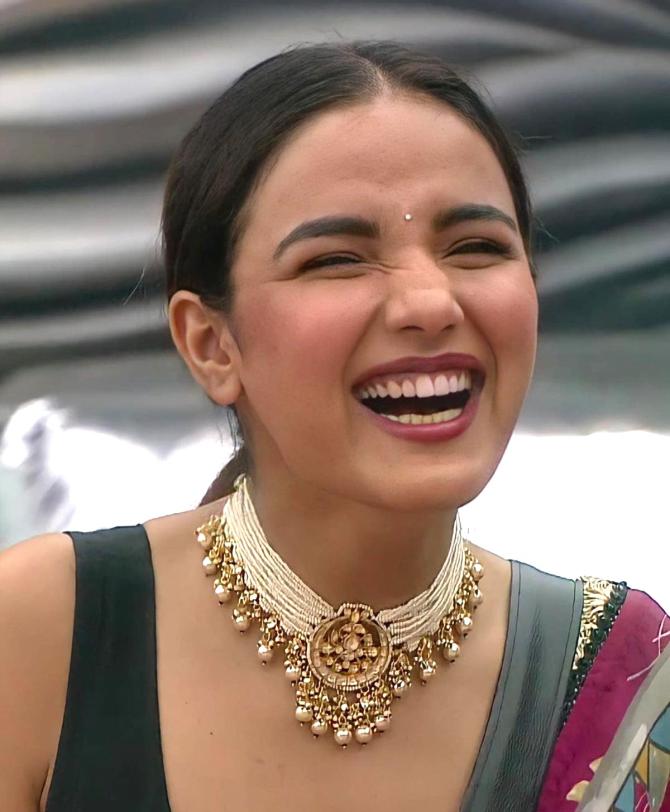 You and Rubina started off as good friends, but suddenly there was a crack in your friendship. What are your thoughts on her 'superiority complex'?
Yes, I do feel that Rubina has a superiority complex.
Maybe because she is counted as one of the best actresses today.
No doubt, she is a smart player in Bigg Boss and manipulative too.
She tries to create a narrative about everyone.
I don't blame her, as this show requires one to pull others down in order to stand out.
I didn't go to Bigg Boss to make friends.
Rubina and Abhinav live in my building.
I have moved on and will hold no grudges.
Whatever happens in Bigg Boss stays there.
Rahul Mahajan called Rakhi Sawant fake. What do you think?
Rakhi is a drama queen and people love to see her drama.
Whatever she does is only for the entertainment.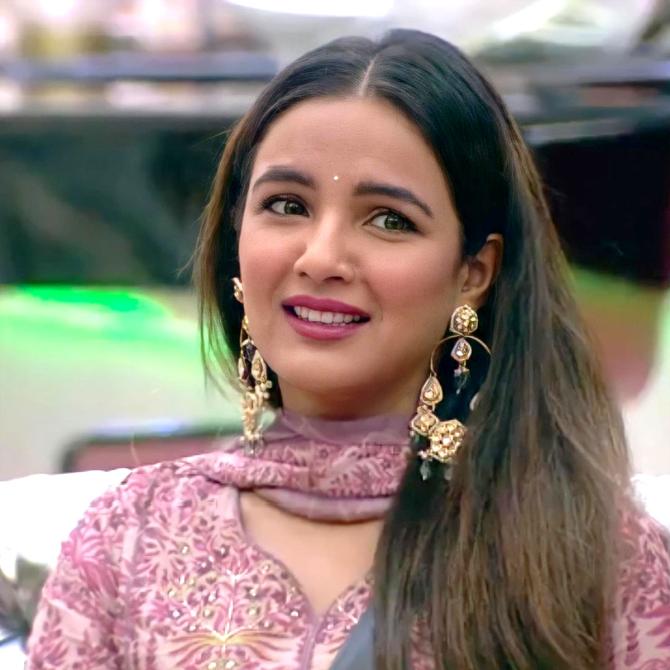 Any regrets in the house?
No. It was an interesting journey and made me realise many things.
And now, I have become an all-rounder in cooking and cleaning!
When your parents came to the show, they asked you to play solo. What did they mean?
My parents' concern was that I should play the game with more focus and stop being over-emotional.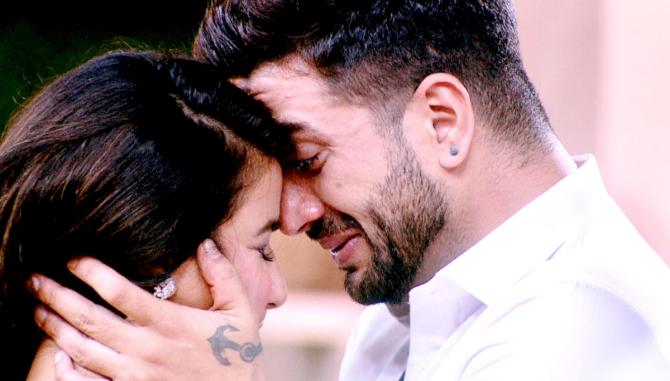 What is your relationship status now?
I have realised my feelings for Aly.
I feel I was confused and in denial.
After he comes out, we will have to get our families together and think about the future.
Who do you think will win the trophy?
Aly has a chance of winning because he is playing well. He is getting tremendous love and support from everyone.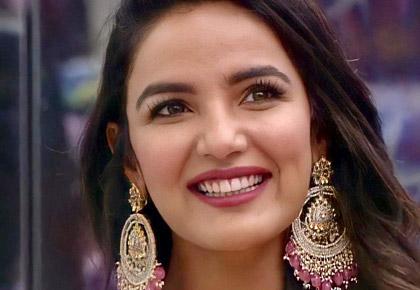 Source: Read Full Article