'The moment I met him, the first thing he did was hug me, and then warmly gave a kiss on my forehead.'
'In that moment, I was like, "Oh my God!"'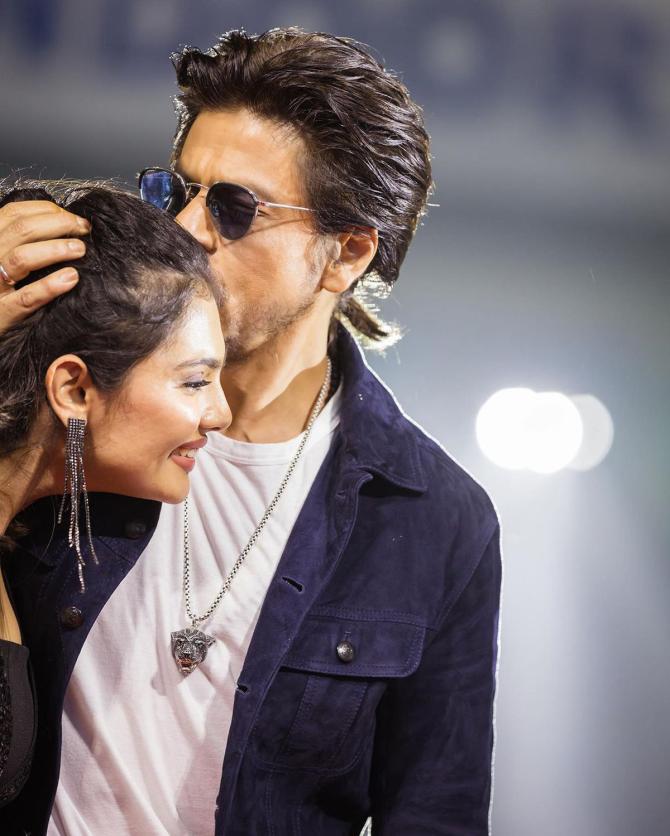 Jawan has set the box office on fire, lighting up the lives of every actor in the cast.
Actress Lehar Khan had been a diehard Shah Rukh Khan fan since childhood and when she got to know she was finalised to play a role in Jawan, her joy knew no bounds.
The actress tells Rediff.com Contributor Mohnish Singh, "I think the most amazing thing about him, in one line, is that if you are his fan, if you meet him, you will become a bigger fan."
How does it feel to be a part of one of the biggest blockbusters in Indian cinema?
I am still experiencing that.
It's so overwhelming. It continues to be unbelievable even though it's been a while since we have been a part of this film, that the journey has been going on for a while. But right now, as the movie is out and the response is overwhelming, it feels unbelievable.
To be a part of such a big film… I don't think I could have asked for anything more.
I think it's going to be the biggest film not just for the year, but for many, many years to come, looking at how it's been breaking all the records.
How did you end up bagging the role of Kalki?
I had a meeting with (Director) Atlee sir. Then I was called for an audition by (Casting Director) Mukesh Chhabra. I gave the audition.
The very next day, I got a call from Mukesh sir saying that you got the role. A part of me was not at all convinced by that statement.
I was like, 'You are joking', and he was like, 'No, why would I joke? You got the film.'
I was like, 'But that fast?'
Usually, the process takes at least a week or two.
This is the fastest ever for me.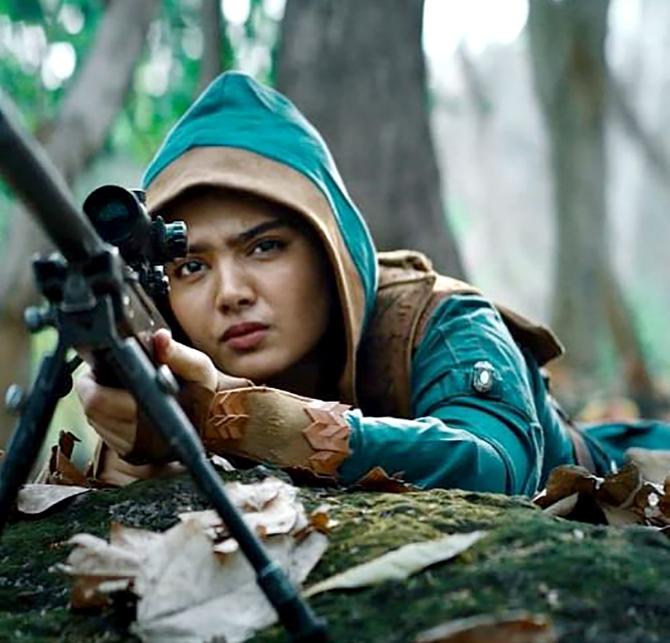 Did you know the film would star Shah Rukh Khan?
Yes, I had an idea when I was called for the audition.
Before that, there was news that Atlee sir is making a film with Shah Rukh Khan sir.
So, obviously, I knew about it. But hearing it as news and then suddenly being a part of it are two very different things.
I had an idea that it was his film, but when I got the part, the first reaction was, 'Oh my God, I am working with Shah Rukh Khan!'
How was your first meeting with Shah Rukh Khan?
I was very nervous and honestly, in my head, my whole childhood was playing out just looking at him. He was standing at a distance, and we were all excited that we were getting to meet him for the first time.
The moment I met him, the first thing he did was hug me, and then warmly gave a kiss on my forehead. In that moment, I was like, 'Oh my God!'
He was like, 'Come on girls, you are a part of this film.'
It was so warm and so nice and so kind of him.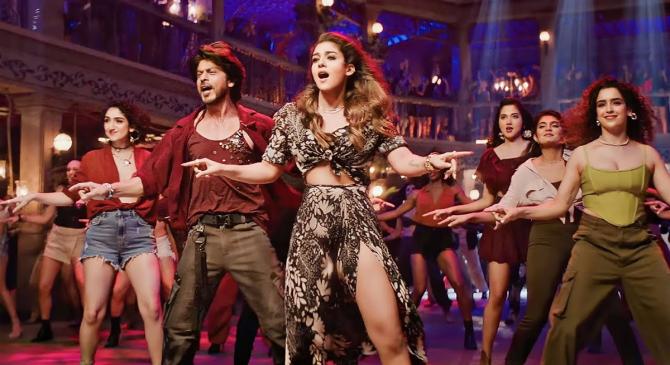 How was it working with him? Did you forget your lines while performing?
I forgot my steps while dancing!
I was dancing in the middle and I ended up looking at him.
He is so charismatic, he has such a charm, that I just forgot my steps.
What sets him apart from other actors?
The amount of passion he has in him even after such a long journey of work is just praiseworthy.
The amount of hard work that goes in from his side with so much focus is quite inspiring.
When I saw him work the way he works, I got very inspired. This is what it should be like.
You should love your work so much that it doesn't matter how long you have been doing it, it shouldn't become a habit.
Every new experience should be like a new experience for you.
I think the most amazing thing about him, in one line, is that if you are his fan, if you meet him, you will become a bigger fan.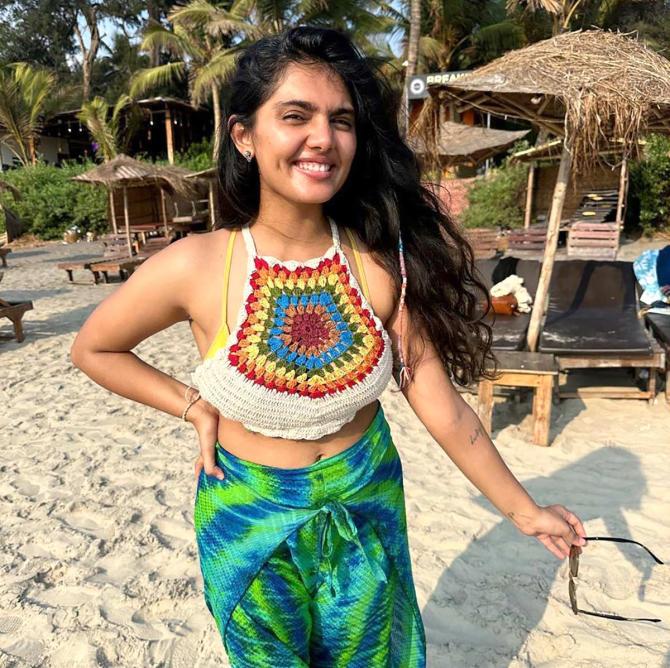 Do you think the success of the film will help your career?
I am hoping for that.
I mean, as an artist, I think your first feeling is to definitely keep working, keep getting good work, and be able to prove yourself as an actor as well.
So definitely, my first focus stays on that.
I hope I get the work I am hoping for, and I will get more and more opportunities to prove myself as an actor and make a sort of space in the industry for myself.
If you are offered to play the female lead opposite Shah Rukh Khan in the remake of one of his films, which film or character would you choose?
Oh my God! I would do all of them.
I think the only films I would not want to be a part of would be the ones starring Kajol alongside him because I love both of them together and the screen presence they have is magical.
One of my favourite childhood films that I have seen a million times is Badshaah. I would like to be in the shoes of Twinkle Khanna.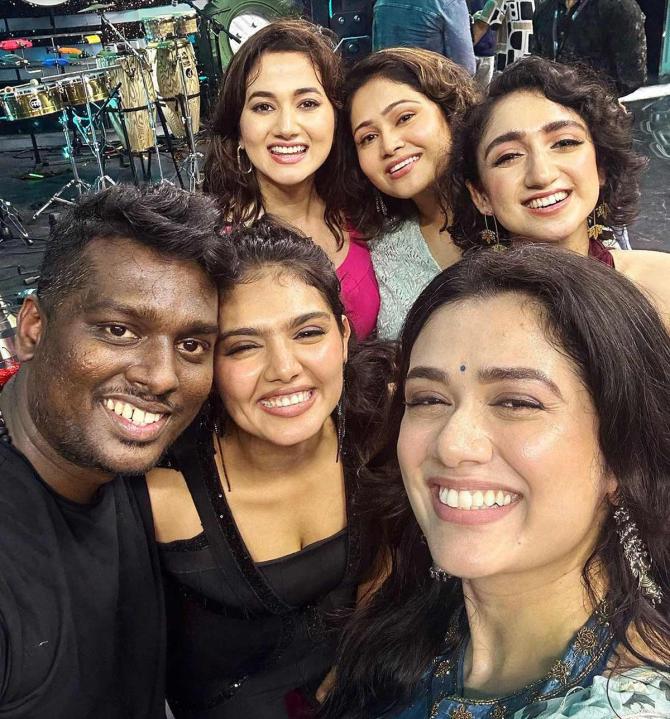 How was it working with Director Atlee?
Working with Atlee sir was phenomenal. No matter how much I thank him, it will never be enough because it requires a lot of faith to give such a meaningful role to a new face.
He is amazing when it comes to direction, and that's visible. You can see he has a very stylistic approach to his work and his vision.
The thing that I learned from him was how much style and other external factors play a huge role in making the frame look perfect.
Another good thing about him is that his vision is so clear. He knows what he is doing from day one, and that clarity helps you as an actor to be able to perform.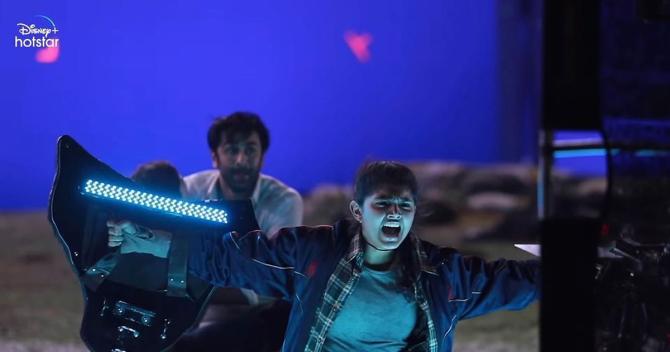 Did you have any interaction with your co-stars, Nayanthara and Deepika Padukone that left a lasting impression on you?
Nayanthara ma'am was there on set with us since we had a couple of scenes with her. So yes, we got some time with her.
She has a very strong and impactful aura.
Just when she enters the set, you see such strong energy coming from a female co-star, it kind of motivates you.
She is a lady superstar.
I would say that for her and Deepika ma'am as well. I didn't interact with Deepika ma'am on set since we don't interact in the film, but I met her after the film's release.
She is a sweetheart.
She really appreciated our work, and more than anything — I will say it from an audience point of view — she is insanely beautiful.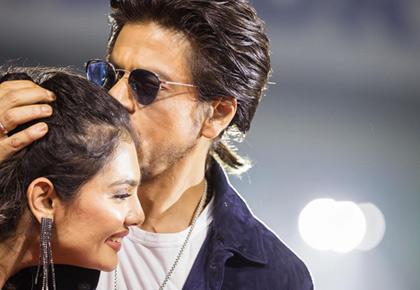 Source: Read Full Article