Amitabh Bachchan could not hold back while sharing the trailer of his son Abhishek Bachchan's new film, Ghoomer, and he posted: 'YEEEAAAAHHH YEEEAAAAH YEEEEAAAH WHOOOAAAHHH !!!!! Heres a trailer that makes the heart and head spin. #GhoomerTrailer out now! #GhoomerInCinemas on 18th August.'
When Abhishek was informed of his dad's 'review' on social media, he couldn't hold back his surprise, especially since he had not watched the film yet.
After a few light minutes, Abhishek got serious and said, "To get an endorsement from Dad, Mom and Aishwarya as actors is important for any actor, ask any of them. So obviously, you feel very happy when they life your work and you feel thankful for that."
Rediff.com's Hitesh Harisinghani and Afsar Dayatar bring back moments from Ghoomer's trailer launch in Mumbai.
"The character I play Paddy sir is an ex-Indian cricketer, and he was a left-arm spin bowler. Although I am a leftie, weirdly, I bat and bowl with my right hand. I'm ambidextrous," reveals Abhishek.
He then discloses which cricketer — who was also a childhood friend from school — he took tips from.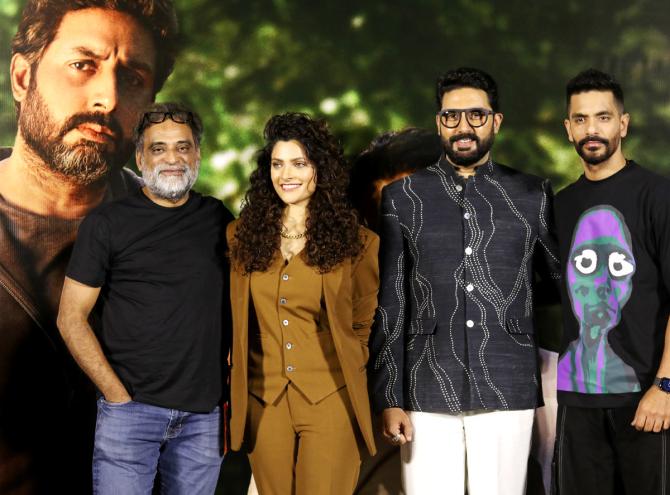 Abhishek plays a coach whose life takes an unexpected turn when he crosses paths with a paraplegic sportsperson, played by Saiyami Kher.
Will Ghoomer be a game-changer for Abhishek in real life too?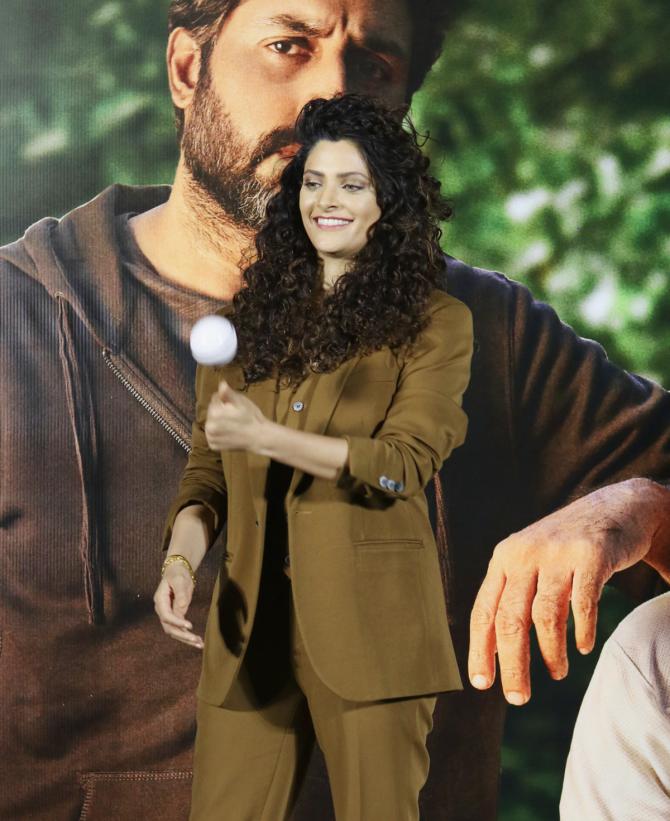 Is Abhishek a good cricketer in real life?
He admits that he's not in the same level as his fellow actors Angad Bedi, whose father is Bishan Singh Bedi, the greatest left-arm spinner of all time, and Saiyami Kher (who simply *loves* the game), or even Director R Balki (he is "cricket-obsessed", Bachchan says).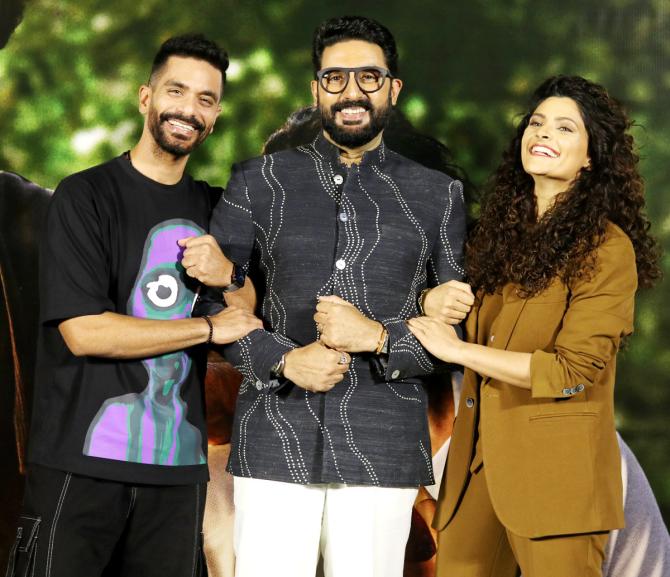 Balki has wowven magic in his films, starring the Bachchans: Cheeni Kum, Paa and now, Ghoomer.
What can we expect this time?
Since Saiyami plays a bowler in Ghoomer, whom would she like to 'clean bowl'?
Before she gets a chance to answer, Balki gives the answer: "Virat Kohli."
Saiyami agrees, but Abhishek picks another name, and gets louder applause.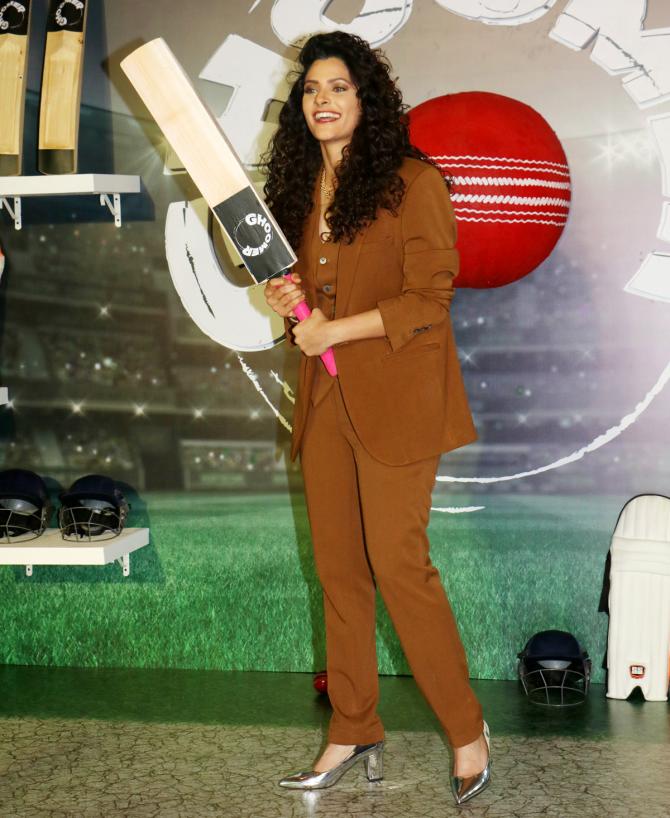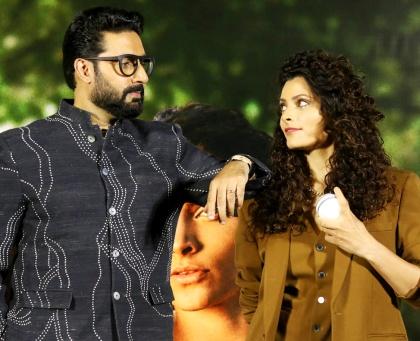 Feature Presentation: Rajesh Alva/Rediff.com
Source: Read Full Article