'Pooja Bhatt is definitely going to lift that trophy.'
Television actor Avinash Sachdev and Lebanese model Jad Hadid were evicted from Bigg Boss OTT 2, a week before the grand finale on August 14.
Like Jad, Avinash is not disappointed with his eviction.
He shares his state of mind inside the house with Rediff.com Contributor Mohnish Singh and says, "My mindset was that I didn't care for anything. So the eviction or the people nominating me did not bother me. I decided that whatever I do, I will give my heart to it. I was all in. That thinking turned the tables for me."
Are you disappointed?
No. Having said that, I am competitive, and I like to win.
So, in that sense, yes, I am a bit sad that I couldn't reach the finale.
But then, I have not done any reality shows in my entire life.
Given my start in the show, I used to feel that I would get evicted in the third week itself. But I did not.
So when I did not get evicted, I was like, 'To hell with what everyone thinks, I will protect myself.'
My mindset was that I didn't care for anything. So the eviction or the people nominating me did not bother me.
I decided that whatever I do, I will give my heart to it. I was all in.
That thinking turned the tables for me.
I started to revolt against Elvis; I was dead against captaincy, come what may.
That started to reflect in my game, and that's the reason I enjoyed the game.
By the end of the seventh week, I was a completely different person.
Bigg Boss OTT 2 was originally a six-week show, and I stayed there for seven weeks. How can I say I am disappointed?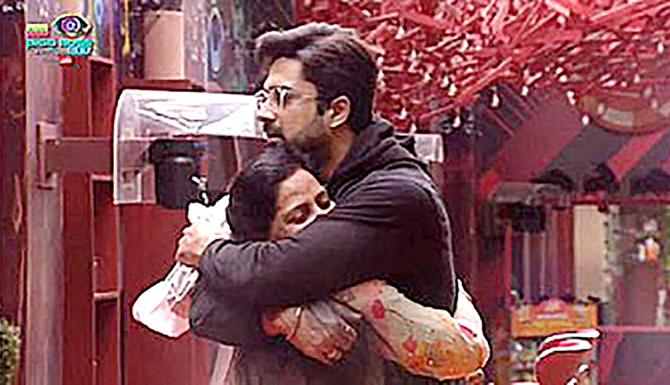 Initially, you came off as an arrogant man. Now people are saying that you were the most dignified contestant on the show.
I won't agree with the arrogance because I am not.
I got my share of fame because of my career. But I was not arrogant then, so there is no question of me being arrogant on Bigg Boss.
I respect the way my life and career have turned out.
People were digging out the past. That was irritating that even after 18 months, people were blowing things out of proportion (referring to his relationship with Palak Purswani).
We were in a relationship; it was not some kind of insurance policy where it was all about 'Jeevan Ke Saath Bhi, Jeevan Ke Baad Bhi.'
Let bygones be bygones.
When things got stretched too far, I got irritated.
The person was deliberately trying to provoke me by repeating those statements over and over.
I have no regrets about it because I think she deserved that kind of reaction. I don't regret that my anger hit the roof.
What kind of changes do you see in your personality after being a part of a show like this?
Your perception somewhat changes.
You might feel this is the best thing you have got, but after two days, it just vanishes into thin air.
I always used to repeat a line when Pooja, Jiah or Falaq used to say something, that I hoped would remain the same because I felt that nothing stayed the same in that house.
Be it your friendship, your thought process, your judgement or your relationships… you get so embroiled in the situations that the thin line between personal and professional life just vanishes and everything gets mixed up.
The way Bigg Boss plays with your mind is incredible.
You are left clueless as to what is happening and why it is happening.
When a person understands this, he or she will handle things in a calmer way.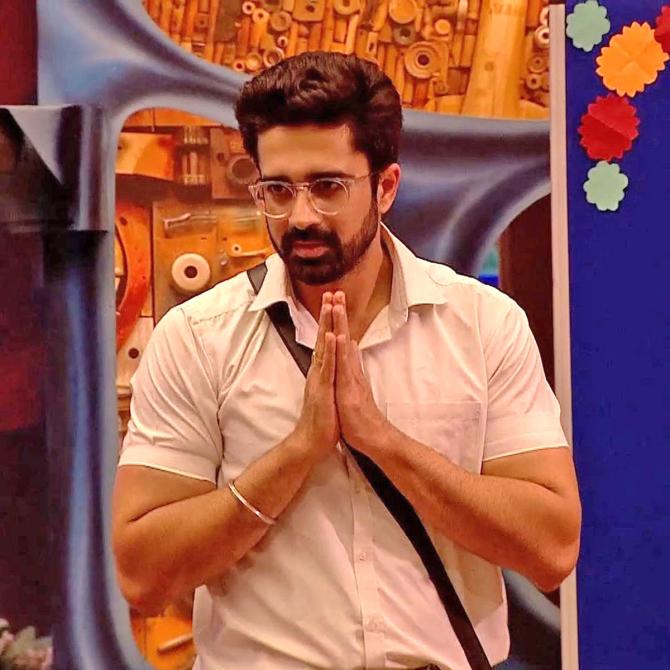 There is an old video where you talk about how you started a restaurant just before the lockdown but things didn't go well and you had to sell your house.
I had opened a restaurant three months ago (before the lockdown). Then COVID happened, and we had to pay the rent.
After that, the restaurant kicked off but there was the second lockdown, and again it had to close.
I had used up all my savings by giving salaries.
There was a point in my life where I felt, 'Why am I living in my house? What's the point of living in a house where the instalment rates have spiked up so much that I get extremely stressed out?'
So I thought of selling that house and living in a rented one.
Why do we have to bring in our ego? If you face a downfall after 18 years, what's the big deal with that? Take it gracefully.
I decided to sell my house and my dad said to do what suits me the best because mental peace is more important.
My loans were just piling up because I had taken a loan to start a restaurant, and sold my car too.
So I felt all my finances were running out, and I was only left with the money I got after I sold that house.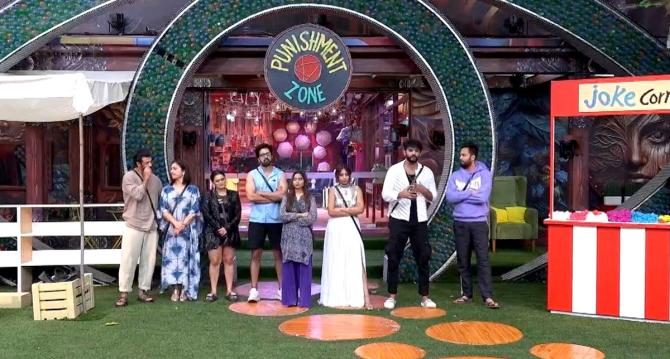 Why did you accept Bigg Boss OTT?
I have been in the industry for 18 years.
I have done over 12 shows, and if at all I had accepted a different show, people would have talked about me in the same manner as they normally do.
But when it was Avinash doing Bigg Boss, it was like, 'What?'
My friends were like, 'Tu kahan se Bigg Boss kar raha hai?'
I had thought I would never do Bigg Boss but I had to do it.
Having taken this plunge, I am expecting wonders to happen now.
Your relationship with Jiah in the house has been turbulent. In a recent episode, where you fought with Elvish, we saw that she was taking his side.
I did argue with her about this, and she gave me an entirely different explanation about it.
She said, 'Mujhe jo bolna tha maine bola. Mujhe jisse argue karna tha maine kara. Maine usko bola tune sahi nai kiya.'
I am curious if she really has a heart. Does Jiya have a jiya (heart)?
I don't know if it's her game plan or whether she is actually selfish.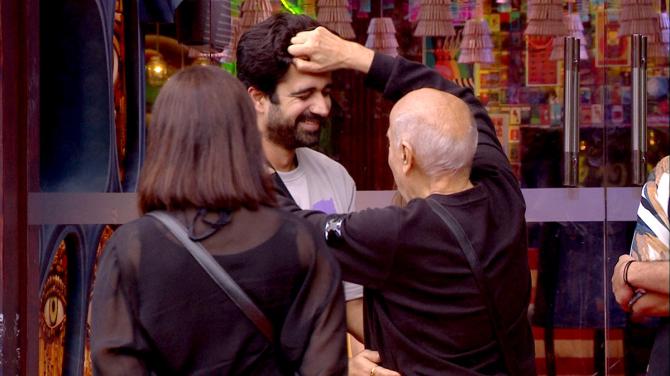 Your relationship with Pooja Bhatt has been great on the show.
Pooja and I had a deep connection.
At one point, her father (Mahesh Bhatt) was a follower of Osho. My father too was a follower of Osho.
So our thinking and upbringing are somewhat similar.
We have an age gap of 15 years and somewhere down the line, we both believe in deep conversations about life.
So I loved sitting with her, and now we have a certain kind of comfort level where I no longer feel that 15-year age difference.
Addressing Pooja 'ji' is just out of respect because my mother's name is also Pooja. Other than that, I don't feel like addressing her like that (laughs).
After she comes out of the house, if she or Mahesh Bhatt offers you a film, would you do it?
Why not?
She was like, 'Once I come out, we are going to my farmhouse.'
I said, 'Okay, let's go.'
We have plans to spend a good time at her farm, and that's definitely going to happen.
Mahesh Bhatt has said that there are a lot of people he wants to talk to, so let's see.
I have told her I want to learn production, as I have done it before. I would definitely like to support her in her upcoming projects.
During your stay inside the house, you expressed your feelings for Falaq Naaz. How are you planning to take the relationship forward?
I don't know. Right now, we are on the same page.
The best part is that I need not tell her where I am coming from; she does not have to give me an explanation either.
We give each other a lot of space.
We understand each other because you understand a person to the core in Bigg Boss.
We know each other as human beings.
Now, come what may, it will turn out to be better.
Who do you think will lift the Bigg Boss OTT 2 trophy?
I think Pooja Bhatt is definitely going to lift that trophy.
She has gone all out and expressed herself.
Be it the tasks or handling emotions, her game is top-notch.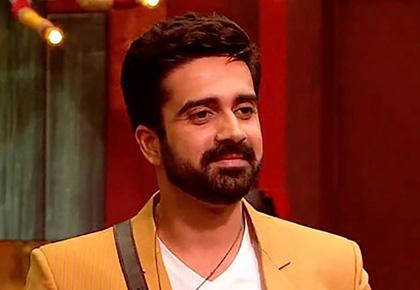 Source: Read Full Article