With captaincy at stake, the housemates get ready for the torture task.
Tejasswi Prakash and Karan Kundrra discuss their love life in Bigg Boss, where she tells him she doesn't feel anything special for him.
Rajiv Adatia and Ieshaan Sehgaal get into an heated argument. Rajiv is upset with Ieshaan as he only spends time with Miesha Iyer.
Karan and Shamita Shetty try to defuse the situation.
Later, when things settle down, Ieshaan tells Rajiv to stop his drama as it's making him look stupid on national television.
Ieshaan says he doesn't like it when the other contestants call Rajiv Miesha'a 'sautan'.
The next morning, Jay Bhanushali tells Nishant Bhat and others that he has asked Afsana Khan to pretend she is keeping Karwa Chauth for her fiancé.
They decide to play along with the drama and have fun with Afsana.
Pratik Sehajpal tells Afsana that she can have food when the cameras aren't looking and assures the singer that Bigg Boss won't telecast it.
Afsana quickly eats her lunch and then pretends she's fasting again.
It's hilarious how the men pretend to care for her and keep asking if she feels okay.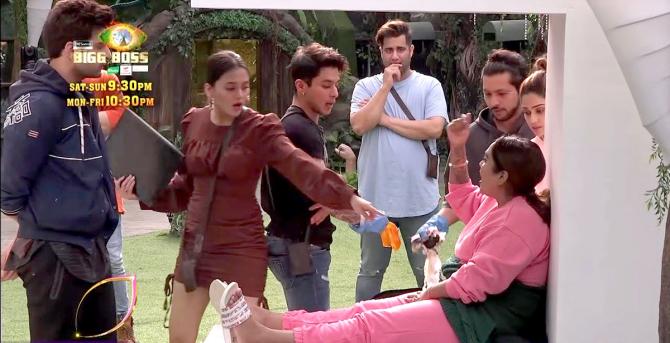 Soon Bigg Boss announces the captaincy task and the contestants are divided into two teams.
Pratik, Nishant, Miesha, Tejasswi, Rajiv and Simba Nagpal are in team A and the others are in team B. Karan and Shamita are the sanchalaks.
Team A has to torture Team B and make sure they leave their assigned positions from the garden area.
The task begins and team A first decides to target Afsana Khan, but she's doesn't budge.
Tejasswi and Miesha torture Umar Riaz by waxing his chest and underarms but he also sticks to his ground.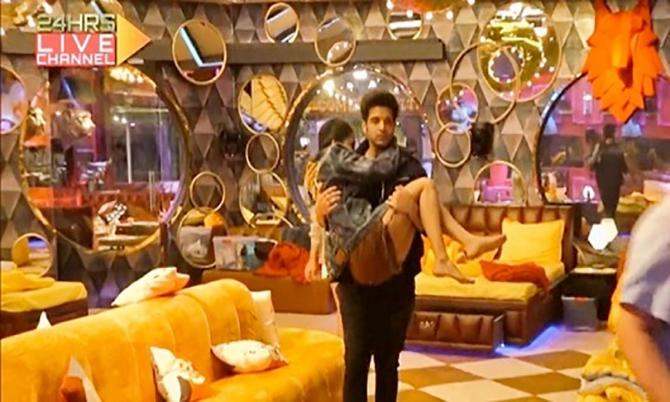 Miesha tries to get Ieshaan leave his position by sweet talking him, but her plan fails.
She puts makeup on Umar and Ieshaa, but nothing works.
Ultimately, Nishant and Tejasswi come up with a plan. They try to create a rift between Afsana and her teammates.
Though it works initially, the singer continues to play the task and doesn't back off.
Next, Tejasswi decides to fake a choking episode thinking that team A would leave their positions and come to her rescue, especially Umar since he is a doctor.
But even that doesn't work.
With that, the task ends for the day.
At night, Karan confides to Tejasswi that he got scared when she was pretending to choke.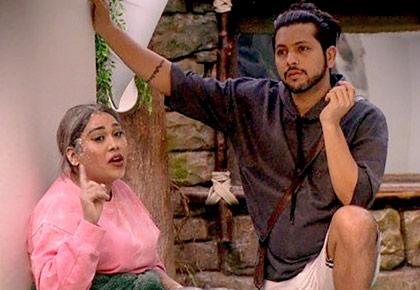 Source: Read Full Article