Rubina and Eijaz fight so much, Abhinav has to jump in.
Thursday's episode resumes with the captaincy task.
Bigg Boss reprimands both teams for breaking the rules once again.
While Abhinav Shukla tries to get Rakhi Sawant on his side during the task, Aly Goni tries the same trick with Arshi Khan.
All the planning plotting goes to vain as Bigg Boss ultimately cancels the captaincy task because the contestants constantly break the rules.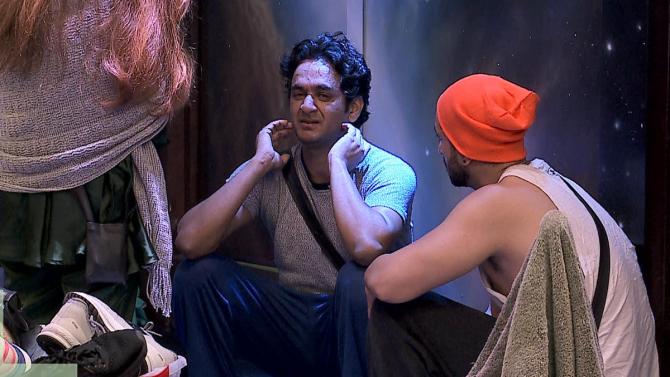 At night, Vikas Gupta breaks down as he feels unwell.
Rubina Dilaik, Nikki Tamboli and Aly try to calm him down.
Soon, Gupta is sent to the medical room.
As some of the housemates discuss his health, Bigg Boss makes a surprising announcement.
Vikas is sent out of the house for health reasons and hearing this, Arshi and Rakhi break down.
The latter prays for his recovery.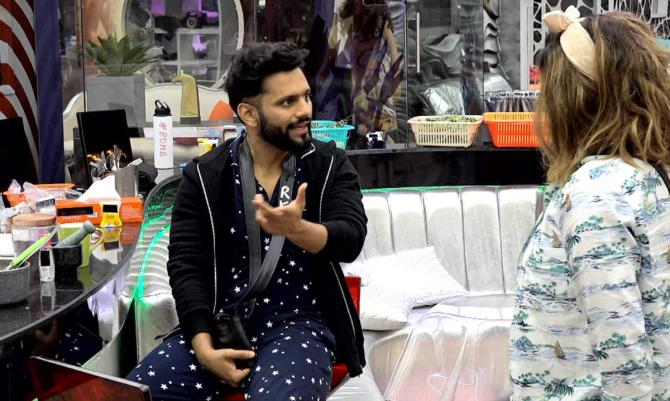 The next morning, the housemates wake up to a peppy song.
Rubina tells her husband to stay away from Rahul Vaidya and not get into a fight.
When Arshi tries to provoke Eijaz Khan, Aly and Rahul ask her not to.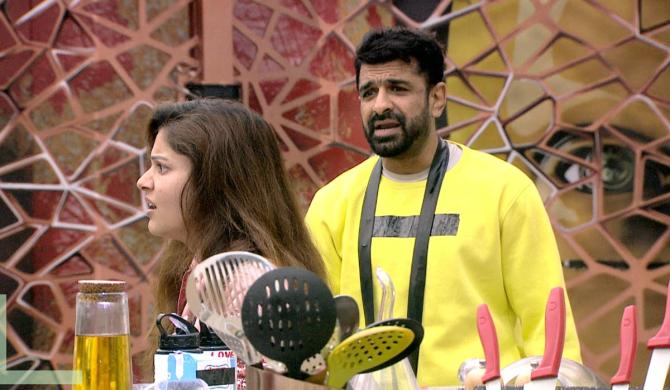 Since the last task was cancelled, Bigg Boss gives the housemates another chance at winning the captaincy.
A new task is introduced where a contestant has to sacrifice himself and nominate someone else as the captaincy contender.
Rakhi sacrifices herself and nominates Abhinav for the captaincy.
Aly does the same and nominates good friend Rahul Vaidya.
Arshi wants to pick Eijaz, but he's not interested in helping her. Still, she chooses him.
Rubina sacrifices herself and nominates Nikki.
In the end, Abhinav, Rahul, Nikki and Eijaz become the final contenders.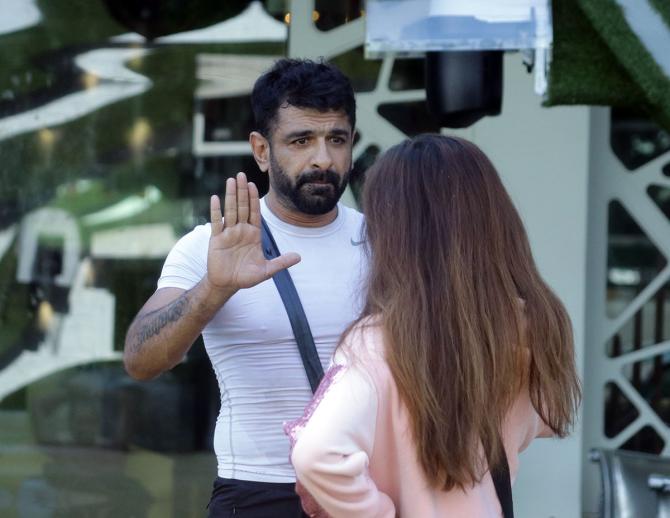 Later, Rubina is called in the confession room and informed about the new ration.
There is chaos in the house as everyone fights over the ration.
Rubina fights with them. Eijaz is especially annoyed.
They have a heated argument.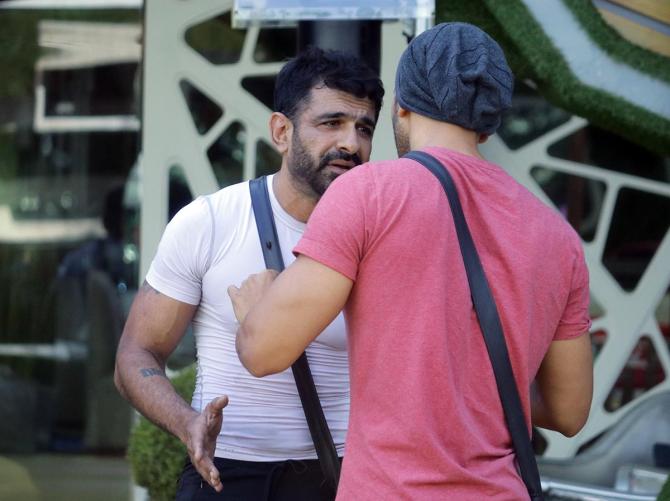 During their fight, Rubina doesn't like it when Eijaz gives her a high-five.
Abhinav jumps in and asks Eijaz not to come close to his wife.
After all the drama and fights, Rubina breaks down.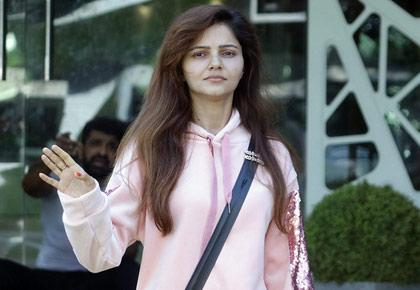 Source: Read Full Article