Amitabh Bachchan will be seen in Rumy Jafry's thriller Chehre, which releases this week, and while the trailer looks good, this isn't the first time the actor has *thrilled* us!
Subhash K Jha picks AB's finest thrillers.
Parwana, 1971
In this pre-Zanjeer suspense thriller, the Big B is cast as an obsessive lover, who decides to eliminate the girl's father when he refuses to let his daughter marry him.
The elaborate murder-alibi plan was to die for.
Directed by Jyoti Swaroop — who made the terrific comedy Padosan — Parwana sees Bachchan in one of his most under-rated performances.
Majboor, 1974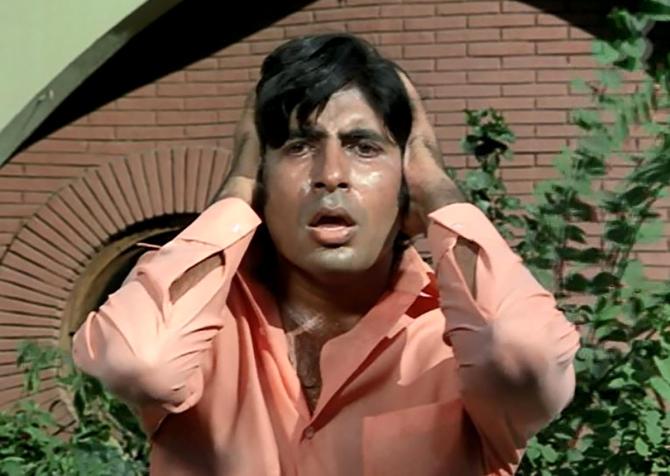 Salim-Javed's clever adaptation of the Charles Bronson thriller Cold Sweat features Bachchan as a man who owns up to a murder he did not commit.
The film, directed by Ravi Tandon (Raveena's father), has many twists and turns that keep us glued to the end.
Released in the same year as Manoj Kumar's Roti Kapada Aur Makaan where the Big B shone in the third lead, Majboor was one of Salim-Javed's most finely scripted plots.
Benaam, 1974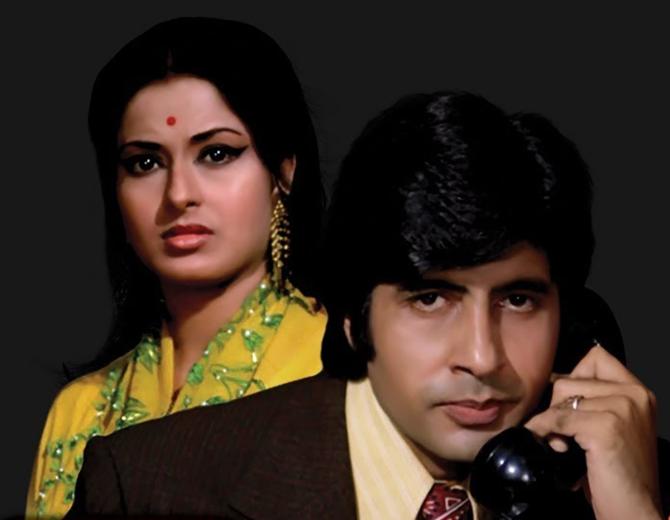 Based On Alfred Hitchcock's The Man Who Knew Too Much this under-rated thriller — directed by the highly under-rated Narendra Singh Bedi — has Bachchan and Moushumi Chatterjee as a working class couple whose only child is kidnapped after they witness a murder.
The film has a terrific theme song composed by R D Burman and sung by Narendra Chanchal.
Wazir, 2016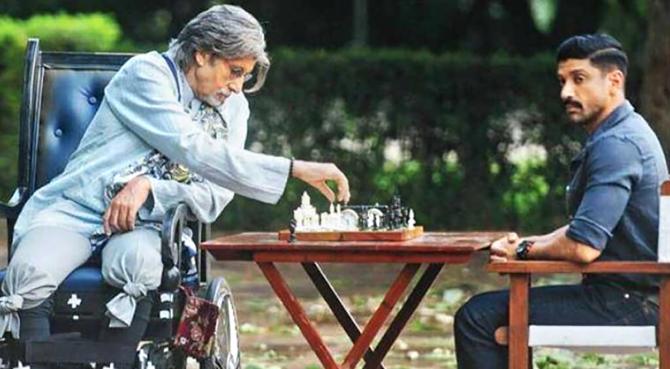 Written by Producer Vinod Chopra, along with Abhijat Joshi, Supriya Kelkar and Suketu Mehta, this is among the best Bachchan thrillers in years.
Our heart never stops leaping into our mouths at the twists and turns that the characters encounter in their journey towards an apocalyptic finale.
The narrative displays the kind of unpredictable and original writing that we would like to see more often in Hindi cinema.
In its 1 hour and 40 minutes of playing-time, Wazir gives us no time to stop and ruminate.
The pace, though frenetic, never lacks in grace.
Director Bejoy Nambiar, whose films Shaitaan and David, are among my favourites in recent years, is a master of the craft.
His visual aesthetics are completely affiliated to the characters' inner space.
Since neither Mr Bachchan nor Farhan's characters have much to celebrate or feel happy about, the film is shot — by cinematographer Sanu Verghese — in dark, brooding shades.
Badla, 2018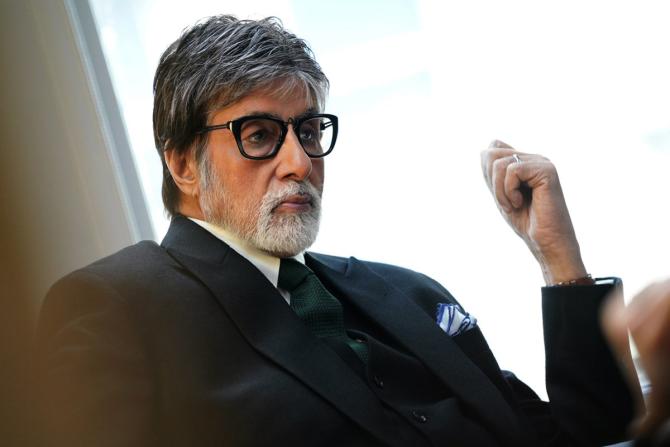 Mr Bachchan plays Badal Gupta, a hotshot lawyer on the verge of retirement, who has never lost a case.
Badal goes for the kill when he is invited to look into a case of a murder accused, a nonchalant, imperturbable, married woman named Naina Sethi (Taapsee Pannu).
Most of the time, there's just Mr Bachchan and Naina talking, exchanging barbed words and slanted glances that give nothing away.
As we know, the Big B is adept at using words that express more than just what they want to say.
There is a third crucial character, played by the powerful Amrita Singh, who makes even an offer for a cup of tea seem like a stern rebuke.
It's a pity that there isn't much of Ms Singh with Mr Bachchan together.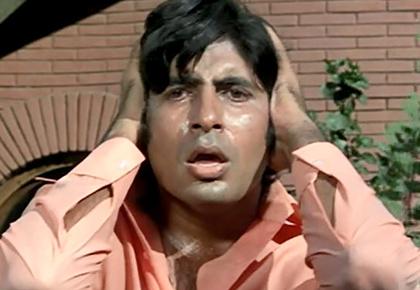 Source: Read Full Article