Virat Kohli has added an unlikely person to his fanbase: Caroline Da Silva, West Indies wicket-keeper Joshua Da Silva's mother.
During Kohli's innings of 121 on Day 1 of the second Test on Thursday, Joshua, whose mother and maternal grandmother are Portuguese Canadians, was heard telling Kohli that his mother 'was coming to watch the match for Virat Kohli, I couldn't believe it.'
And on Friday, after Kohli hit his 29th Test ton, Joshua's mum met Kohli near the Team India bus and hugged him before breaking down in tears.
'Both me and Joshua are huge fans of Virat Kohli. He's one of the best ever, we're blessed to have him in this land. Kohli is one of the best batsmen in our lifetime. So it is an honour for me to meet him and my son to be on the same field as him,' Caroline says in the video shared by journalist Vimal Kumar.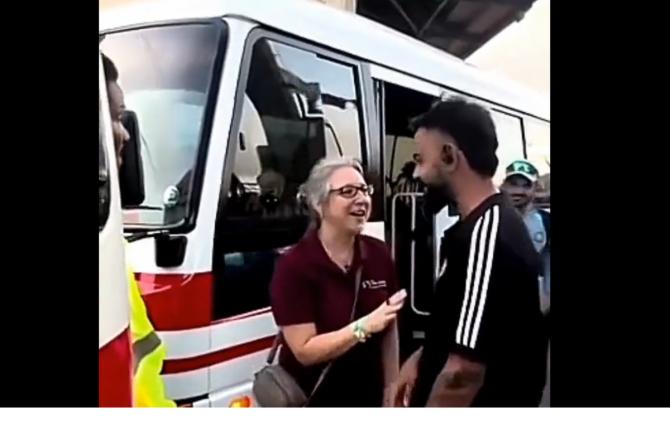 Before the end of play on Day 1, the stump mic caught Kohli chatting with Da Silva.
The West Indies 'keeper asked Kohli to 'get to his 100 quickly'.
Virat responded: 'You're obsessed with my milestones?'
Da Silva said: 'I know I am, I want you to get your 100.'
Joshua got his wish on Friday morning as Kohli scored his first overseas Test ton in five years.
Source: Read Full Article