Umran Malik's meteoric rise from IPL sensation to Indian team hopeful took a shocking turn in the IPL 2023 season.
After a stellar performance in IPL 2022, the young speedster was touted as one of the most promising talents in world cricket.
Despite missing out on T20 World Cup selection, cricket lovers eagerly anticipated his breakthrough in the 2023 IPL season.
However, disappointment loomed large as Umran's journey took an unexpected nosedive. The SRH pacer found himself on the sidelines for most of IPL 2023 matches.
As speculation grew about the reasons behind Umran's absence, SRH Captain Aiden Markram's explanation left everyone baffled.
At toss on Thursday against RCB, Markram was asked by Ian Bishop as the reason behind SRH continuously not selecting Umran in the XI.
The South African international said, 'Not too sure to be honest. Certainly, he's a player with the X factor, bowls at 150kph, but I don't really what's about behind the scenes, but he has a lot of X factor.'
Markram's statement stunned the IPL universe.
Virender Sehwag, in a conversation with Cricbuzz, attempted to decode Markram's cryptic 'behind the scenes' phrase.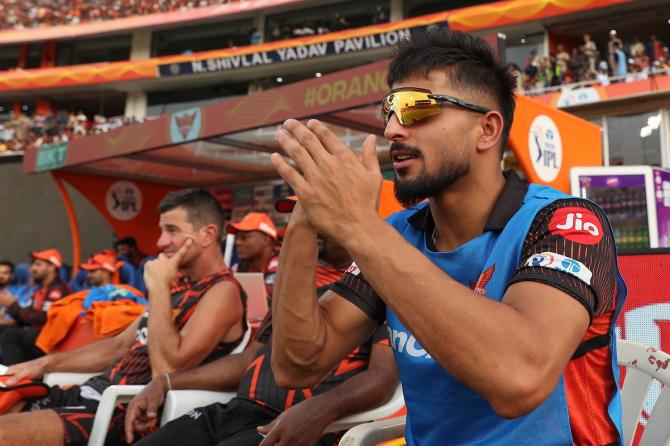 Sehwag speculated that perhaps Umran had a heated altercation with the team management, resulting in his subsequent exile to the bench.
He also criticised the young bowler for his lacklustre performance in the limited international opportunities he was given.
'If you are performing on the ground and you are working hard for it, that is important for me. When I was the coach or mentor, I believed that when you are on the ground I want 100 per cent effort from you.
'I truly did not understand what 'behind the scene' meant. It could be that he (Umran) had a fight with the management or maybe there was an argument, then that is bad.
'You were given an opportunity, you did not perform, now you have to wait until your next chance. You should shut the mouths with your performance,' Sehwag said.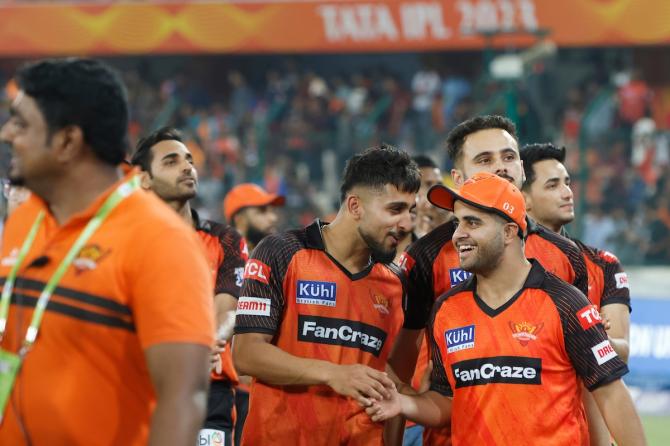 The controversy reminded Sehwag of when David Warner had spoken on the same lines during his stay at the SRH franchise.
'This was the same language, only Markram put it in a better way,' he said.
During the discussion, Rohan Gavaskar speculated that Markram may have been instructed not to include Umran in the team, even without being given a fair chance to prove himself.
According to Gavaskar, Markram simply followed the instructions given to him, leading to Umran's exclusion.
Source: Read Full Article