US Open 2021 Women's Final, Emma Raducanu vs Leylah Fernandez Highlights: The 19-year-old Fernandez was ranked 73rd coming into the major while the 18-year-old Raducanu was 150th.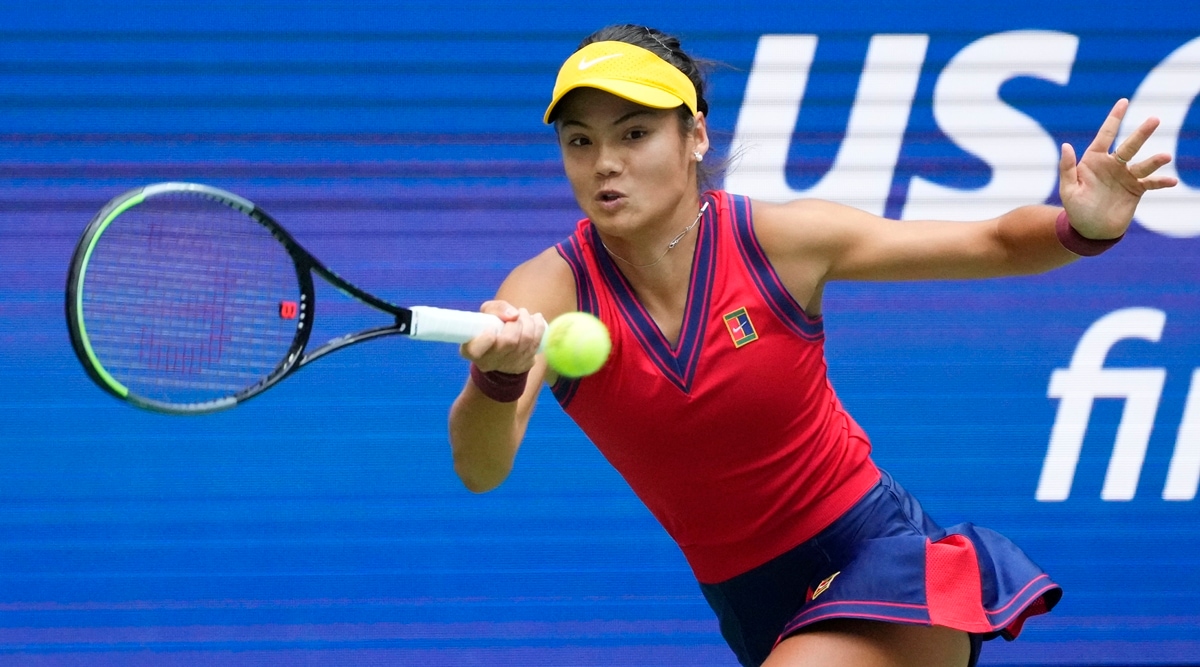 US Open 2021 Women's Final, Emma Raducanu vs Leylah Fernandez Highlights: In a first, two unseeded players — Emma Raducanu and Leylah Fernandez — faced each other in the US Open women's singles final at the Arthur Ashe Stadium, New York on Sunday with the former prevailing 6-4, 6-3 in the end. Raducanu created history by becoming the first-ever qualifier and the first British woman since 1977 to win a Grand Slam. She didn't drop a single set in the entire tournament, winning all 20 of them.
The 18-year-old Raducanu, who was in her second Grand Slam, had beaten the likes of Maria Sakkari and Belinda Bencic on her way to her first major final. She was ranked 150th coming into the hardcourt Grand Slam. On the other hand, the 19-year-old Fernandez, ranked 73rd in the world, had defeated four consecutive ranked opponents, including three in the top-five. Previously, the pair had clashed in the second round of the 2018 Wimbledon juniors with Raducanu emerging victorious by 6-2, 6-4.
US Open 2021 Women's Final, Emma Raducanu vs Leylah Fernandez Highlights:
After treating her leg, on her third championship point, Raducanu wins the 2021 US Open with an ace! Her first-ever Grand Slam! She becomes the first qualifier to win a major and the first British woman since 1968 to win in New York.
A medical time-out has been taken after Raducanu slips and cuts herself on court.
Raducanu goes ahead earlier in her opponent's serve. Fernandez restores parity and takes the lead soon afterwards. 30-15. A long rally ensues and the British shows her resolve to make it 30-30. Raducanu gets a championship point but it becomes deuce! On the third deuce, Fernandez gains an advantage and wins the game off an unforced error.
Second set. Second break. Three games on the bounce. Raducanu turns it around and now she's just two games away from glory. Fernandez falls back to her usual mistakes and errors and it's looking all bleak for her now.
Fernandez breaks first in the second set and boy do we have an exciting Grand Slam final in our hands! The third break point's a charm for the Canadian, who converts it after exchanging many blows with her 18-year-old opponent.
Raducanu aims to maintain her momentum and on her serve, she reaches 30-15. She wins the next two points and holds.
Raducanu breaks early on Fernandez's serve but the game soon gets turned on its head! 15-40 to 40-40! Raducanu fails to use two set points to her advantage but after some toil, on her fourth set point, she seals it. The unseeded qualifier has now played 19 sets in New York, and she's won every single one. Another set and it'll be her first-ever Grand Slam!
Three games all! Fernandez brings parity to the summit clash as she holds after yet another long drawn game. Raducanu tries to force her way into her opponent's serve but she just couldn't find a way to break. Engrossing contest.
A break a piece! Raducanu starts well and makes it to 30-15! But Fernandez shows her tenacity and bounces back from there to 30-40. The British makes it to 40-40 and after three deuces, Fernandez wins her first game of the final.
Fernandez doesn't enjoy a good start as she loses three straight points to make it 0-40! She reduces her unforced errors and bounces back to 30-40 with the help of a powerful forehand. The Canadian makes it to deuce and after exchanging consecutive blows with Raducanu, she falls finally. Raducanu breaks after a long and arduous 11-minute game!
Raducanu serves first in the final! Fernandez wins the first point but the British teen races to 40-15 after winning three straight points, using her powerful serve. She fails to clear the next point but a strong backhand seals the first game.
After answering some questions at court-side, Raducanu and Fernandez walk out in front of a packed Arthur Ashe.
Leylah Fernandez: 12 hours and 45 minutes
Emma Raducanu: 7 hours and 42 minutes
Source: Read Full Article