No matter who the opponent, or how big the adversity, Andy Murray never backs away from the fight, observes Deepti Patwardhan.
It was 4 am in Melbourne, and Andy Murray was still running, still chuntering, still fighting.
Here he was, the three-time Grand Slam champion, 35 years of age, grimacing, limping between points, gasping for breath during some.
Even at the best of times, Murray rarely makes tennis look like fun.
This was suffering, plain and simple, as he went toe to toe for five hours and 45 minutes against Thanasi Kokkinakis.
You could question whether Murray's battered body, with a history of injury and held up with a metal hip, could last the distance. What you would never doubt was his heart for a fight.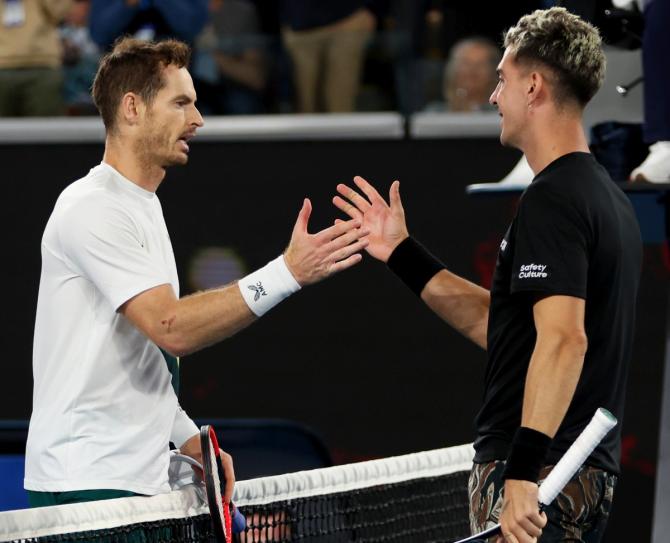 Murray used up every bit of that competitive fire to fuel to score a heroic 4-6, 6-7(4), 7-6(5), 6-3, 7-5 win over home favourite Kokkinakis in the second round of the Australian Open.
The match that had started on Thursday evening, lasted five hours and 45 minutes, and finished at 4:05 am local time, with the Scot pulling the trigger on a backhand down the line.
It was the longest match of Murray's pro career. It was also one of the finest.
The match, in which he outlasted a player 10 years his junior, Murray showed why he means so much to the tennis world.
He has not been a serious Grand Slam contender for a few years now — the last time he reached the second week of a major was the Wimbledon quarterfinal in 2017 — but he will never stop being a threat.
'Thanasi was serving unbelievably and hitting his forehand huge,' Murray said after the match.
'I don't know how I managed to get through it. I did start playing better as the match went on, but yeah, I have a big heart.'
That much is evident in the fact that Murray now has the most number of comeback wins from two sets down: 11.
He withstood a barrage of 102 winners, including 37 aces, from the big Australian in the match.
Fought back from two sets down, from 3-5 down in the third set, to stay alive in the tournament.
As improbable as the performance on its own, it was more so coming only two days after Murray had survive a five-set, four hour, 52-minute showdown against one of the sport's biggest hitters Matteo Berrettini, and four years after Murray contemplated retirement due to the chronic hip pain.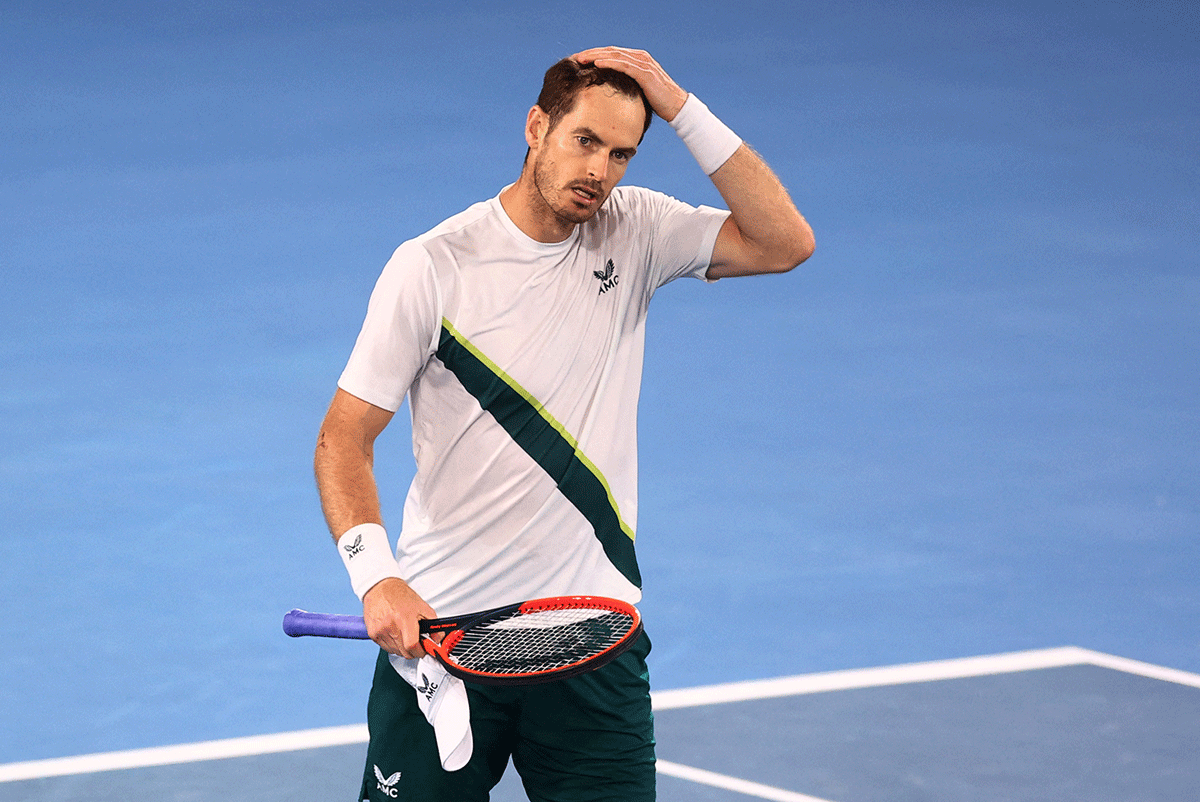 Every time Murray steps onto the hard courts in Melbourne, the mind casts back to the Australian summer of 2019.
In an emotional press conference ahead of that year's Australian Open, Murray had said this could be the end of the road for him.
'Pretty much done everything that I could to try and get my hip feeling better and it hasn't helped loads, I think there is a chance the Australian Open is my last tournament,' he said while breaking down.
Murray's defensive, attritional style of play had taken a toll on his body.
He had undergone back surgery in September 2013. A few months after finishing as the year-end World No 1 in 2016, he suffered a hip injury.
Though the Scot underwent surgery for that he wasn't quite able to recover, struggling to even walk without pain.
'Been struggling for a long time, I've been in a lot of pain for probably about 20 months. I've pretty much done everything I could to get my hip feeling better. I'm in a better place than I was six months ago but I'm still in a lot of pain. It's been tough,' said the then 31-year-old Murray.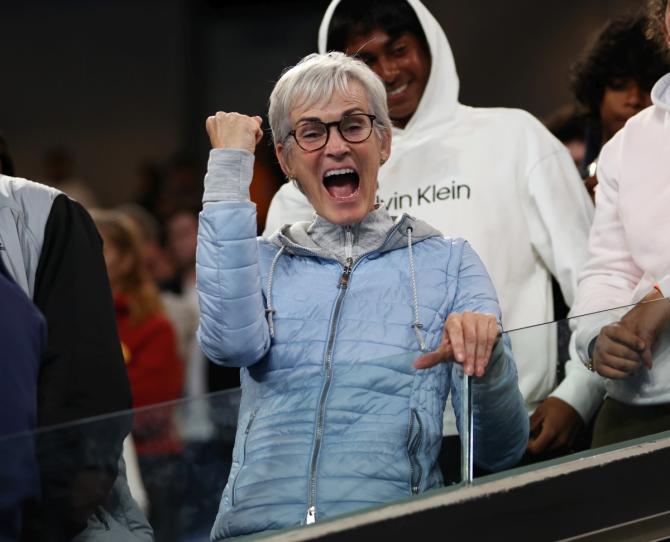 Despite the physical discomfort, Murray played, and lost, a memorable five-set thriller against Roberto Bautista Agut at the 2019 Australian Open.
His career obituary was written, tributes were paid. But as a last dash effort, and on the recommendation by doubles legend Bob Bryan, Murray underwent a hip resurfacing surgery later that month, mainly to improve his quality of life.
The long way back to professional tennis started with some doubles gigs and going back all the way to the Challenger level – a tier below the ATP tour events.
Every athlete, at some point, has to tackle with the reality of time and age. But it takes a rare breed to grind it on the lower levels, never knowing whether your body will ever allow you to be great again.
In an age of super heroes and history-makers, Murray has shown there is beauty and power in raw competition.
Though he has won only one title — Antwerp, October 2019 — since returning from surgery, the two-time Olympic champion has continued to battle on the tour.
Winning some, losing a lot. But doing it with a doggedness — and dry humour — that Scots are famous for.
'I'm aware I don't look happy when I'm playing a lot of the time, but that's when I'm happiest on the inside!' Murray quipped after his win over Kokkinakis. 'I've always loved competing, I've always worn my heart on my sleeve. I've been criticised a lot for it over the years, but that's who I am.'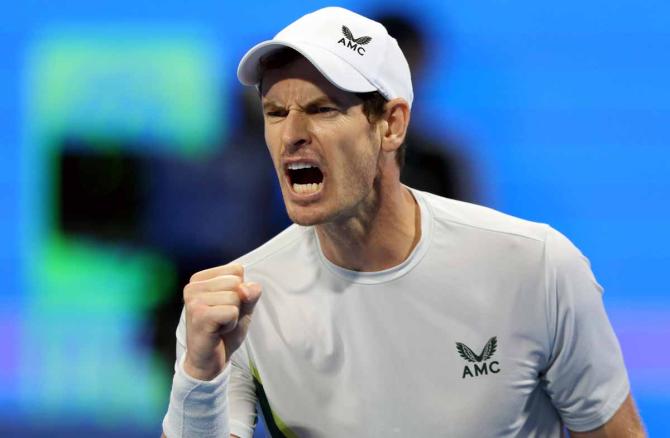 Against Kokkinakis, Murray underlined this resilience early in the third set.
Up two sets and 2-0, the Australian was down a break point.
Given the hint of a chance at a comeback, Murray wasn't going to let it go.
Kokkinakis took charge of the court with his big forehand; ran Murray from end to end, forcing the 35 year old to scamper and fend with a defensive lobs.
Kokkinakis had a chance to shut the door thrice with an overhead smash, but Murray just kept putting the ball back in court.
The point ended with the Australian ripping a forehand crosscourt into the net.
That was the story of the match, and in a way of Murray's career.
No matter who the opponent, or how big the adversity, he never backs away from the fight.
Deepti Patwardhan is a freelance sports writer based in Mumbai.
Feature Presentation: Rajesh Alva/Rediff.com
Source: Read Full Article