Ravi Shastri did not hold back his criticism of the Indian cricket superstars following a series of costly mistakes made during Team India's crucial match against Nepal in the 2023 Asia Cup on Monday, September 4, 2023.
In what proved to be a disastrous start, India, led by Rohit Sharma, dropped three catches within the first Powerplay at the Pallekele International Cricket Stadium.
Mohammad Shami, who had been omitted from India's playing XI for Saturday's high-stakes clash against Pakistan, came close to making an immediate impact by inducing a leading edge from Kushal Bhurtel's bat on the penultimate ball of the first over. Shreyas Iyer missed a relatively straightforward catch at slip.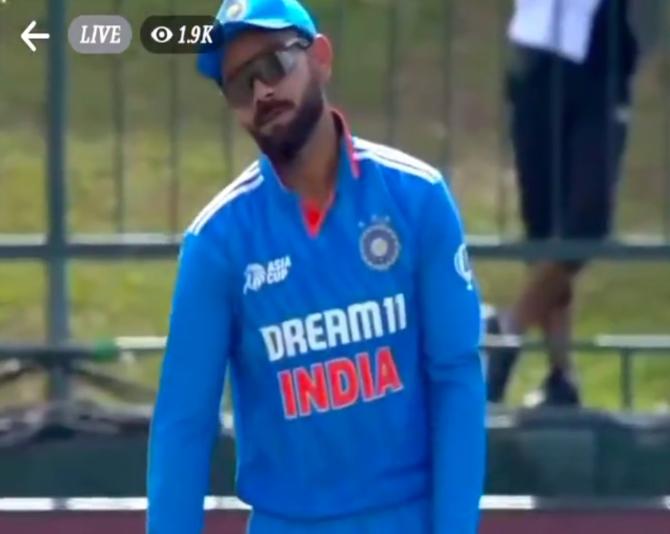 Shortly thereafter, another opportunity went begging when Wicket-keeper Ishan Kishan misjudged a catch attempt behind the stumps.
In the second over of the match, Aasif Sheikh played a loose shot off Mohammed Siraj, and the ball headed straight towards Viraj Kohli at cover point. It should have been an easy catch, but Kohli fumbled, and the ball slipped through his fingers.
Expressing his frustration on the live broadcast, commentator Shastri didn't mince words as he criticised the Indian team for their lacklustre performance.
'Sloppiness from India, plain and simple! There was ample time to execute these catches. There are no excuses, especially from the 'keeper's perspective. These were straightforward chances that should have been taken,' an exasperated Shastri sighed.
Source: Read Full Article