Neeraj Kumar, the former Delhi super cop, headed the BCCI's Anti-Corruption Unit after he retired from government.
A Cop In Cricket (Juggernaut) is a must-read account of Kumar's tenure at the BCCI.
Weeks before his term ended, Kumar was confronted with the strange case of Mohammed Shami where the fast bowler's estranged wife Hasin Jahan accused him of match fixing allegations.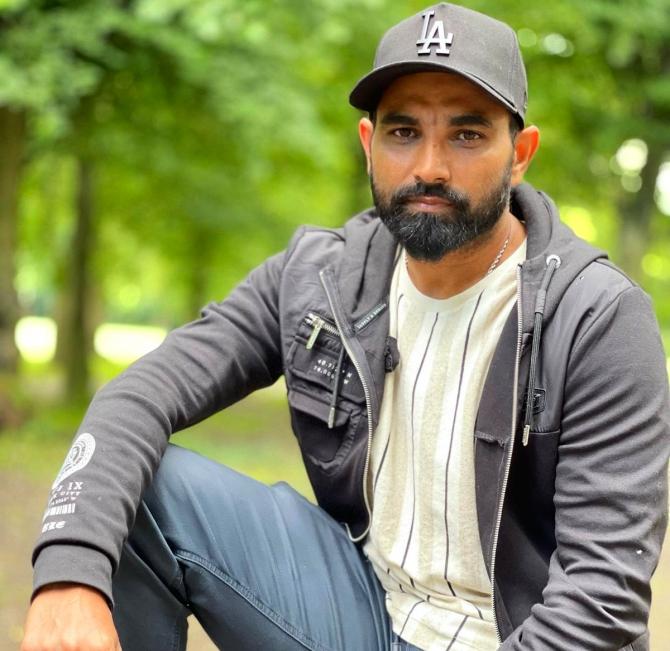 My term in the BCCI was to come to an end on 31 May 2018 after the conclusion of the ninth edition of the IPL.
I was in a winding-up mode when I received a message on 14 March from the CoA that I had to conduct an enquiry into allegations made against our strike bowler Mohammed Shami by none other than his wife, Hasin Jahan.
She had alleged that a person by the name of Mohammed Bhai of England had sent her husband a huge amount of money for match-fixing through a young Pakistani woman named Ayesha (name changed).
Hasin Jahan alleged that the money was handed over in Dubai, as admitted to her by Shami himself.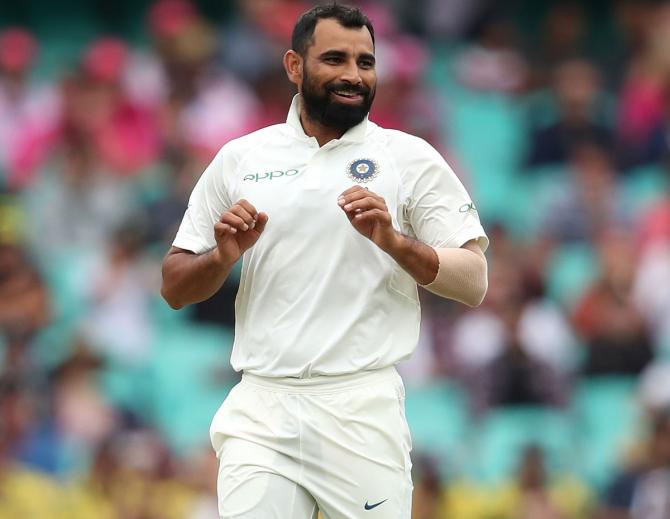 I received an e-mail from the CEO on 15 March 2018 bringing my attention to the various media reports about the allegations against Shami.
The CoA (Committee of Administrators) had heard the audio recording of a telephonic conversation between Shami and his wife, which was available in the public domain.
The CEO said the CoA was concerned about Shami's remark in the audio that 'Mohammed Bhai' had sent him money through a Pakistani lady named Ayesha.
The CEO asked me to investigate the allegations under the BCCI anti-corruption code and submit a report to the CoA.
The objective was to find out if there was any basis on which to investigate the allegations.
The Cod had also decided to hold back Shami's player contract, pending the submission of my report, which had to be made within the next seven days.
I was told not to investigate anything about Shami that fell outside the purview of the BCCI code.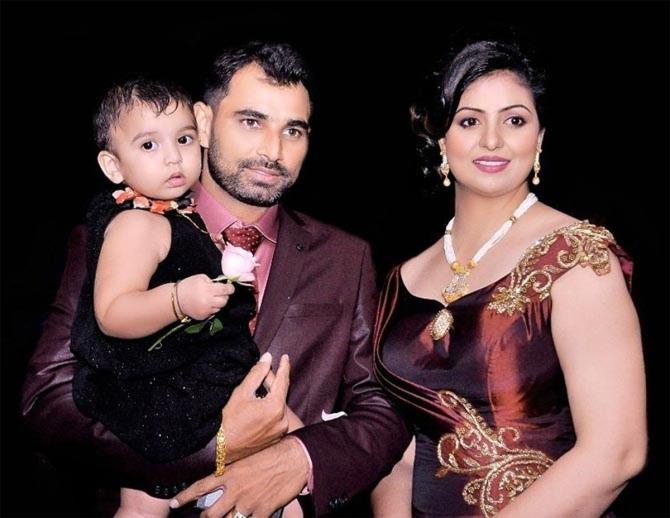 The CoA wanted us to ascertain the identity and antecedents of Mohammed Bhai and Ayesha.
It wanted us to find out whether Mohammed Bhai had sent any money to Shami through Ayesha and, if yes, the purpose for which Mohammed Shami had received the money.
Given the transnational nature of the enquiry, to do it within a week was a big ask.
Imagine the ACSU, which was until the other day treated like a pariah, refused the additional resources it asked for, and with no police powers, was now being asked to fix the identities and antecedents of two foreigners, one based in the UK and the other in Pakistan.
They expected us to ascertain if money had changed hands between them, and if it had, then whether it was passed on to Shami and for what purpose.
The Board and the CoA had never failed to treat their ACSU with utter apathy, if not hostility.
Suddenly they expected it to investigate matters across international boundaries and even operate in Pakistan.
We were suddenly the Research and Analysis Wing, Intelligence Bureau, CBI and Interpol all rolled into one.
It was already known that I was to leave on 31 May 2018 as I had become persona non grata for the (Vinod) Rai-(Rahul) Johri duo, who didn't like my outspokenness.
I could easily have said that given the transnational nature of the enquiry we needed far more time; we also needed to travel to other jurisdictions like Dubai and the UK.
We needed funds to accomplish the task and myriad other facilities.
Under normal circumstances, I would have certainly 'acted pricey', and for good measure.
I had nothing to lose as my term was anyway coming to a close within two months.
However, I thought about the plight of Mohammed Shami, a cricketer with humble beginnings from a village in Amroha, who had fought heavy odds to make the cut to play for India.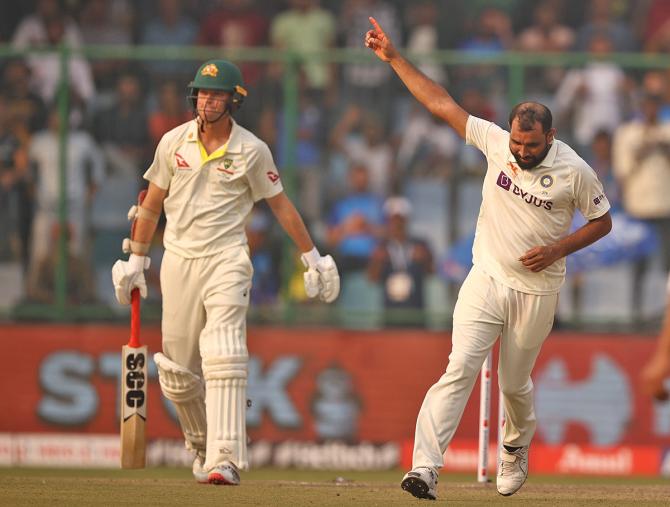 The Board had withheld Shami from its national contracts list on account of the allegations.
He was also not permitted to join the training camp of Delhi Capitals — his IPL team — because of the charges pending against him.
The league was to begin on 7 April, barely a couple of weeks away.
I said to myself, why should the player suffer if he was innocent while I went about settling scores with the Board? If I didn't finish the enquiry in time, Shami's career would be harmed and perhaps irretrievably so. I decided to complete the probe within the stipulated time and got going right away.
During the interview, the cricketer was upfront and open about what had happened.
His wife had found one of his phones in the glove compartment of his car and had unlocked it.
She saw a WhatsApp chat between him and Ayesha, a Pakistani woman he had befriended on Instagram.
It was obvious from the chat that Shami and Ayesha had arrived at the Dubai international airport around the same time — he from South Africa after the India-South Africa series, and Ayesha from Karachi. They had met at baggage belt number 7.
When Hasin Jahan confronted Shami and asked him why he had met the young woman, in sheer panic he told her that Ayesha had come to deliver him money that had been sent by Mohammed Bhai of Manchester, England.
He mentioned Mohammed Bhai's name only because Hasin Jahan knew Mohammed Bhai, who had looked after her during her visit to England with Shami.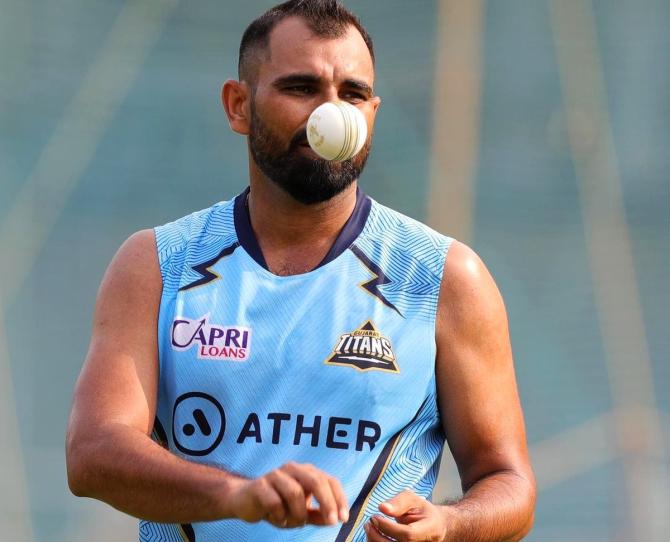 Mohammed Bhai, a small Indian-origin businessman in the UK, had helped her with shopping and sightseeing.
Shami mentioned the exchange of money as the purpose of the meeting as he thought his wife would be happy to hear news of him receiving money.
Hasin Jahan, enraged by the discovery that her husband had secretly met another woman, made a statement to the media that Shami had received money from Ayesha for match-fixing.
She mentioned match-fixing because, besides becoming a sensational piece of news, it would put Shami in big trouble, and that is precisely what had happened.
Shami willingly shared the phone numbers of both Mohammed Bhai and Ayesha with us.
Shami admitted that he had befriended Ayesha on Instagram and that both had planned a secret rendezvous in Dubai when Shami was transiting through the city on his way back home to Kolkata.
They had spent a day together at the Le Meridien hotel near the airport. But he denied having received any money from her.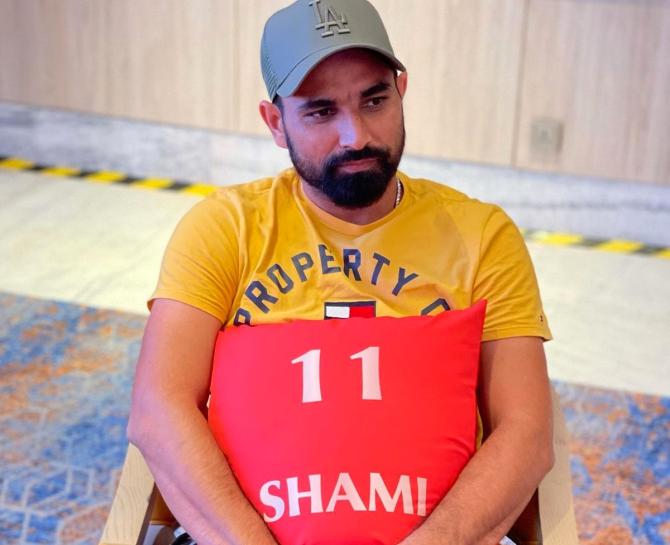 I spoke with Mohammed Bhai, whose real name is Mohammed Hanslot, over the phone.
He is originally from Surat and is now a British passport holder.
He has a small business of mobile accessories in Manchester and likes to look after the Indian cricket team members whenever they tour England.
He is very well acquainted with several Indian cricketers and named quite a few.
We spoke to two such cricketers during the course of the enquiry, but kept these meetings under wraps to save them from the media glare.
Since I could not have verified Mohammed Bhai's residential address physically, I asked a Luton-based friend of mine to do so.
My friend visited his house, took its pictures, made local enquiries about him and found everything kosher.
The most important part of the enquiry was the interviewing of Hasin Jahan, the complainant. Both Anshuman (Upadhyay, a member of the ACU) and I flew down to Kolkata where, on my request, the local police had already arranged for her to be present at their Lal Bazar headquarters.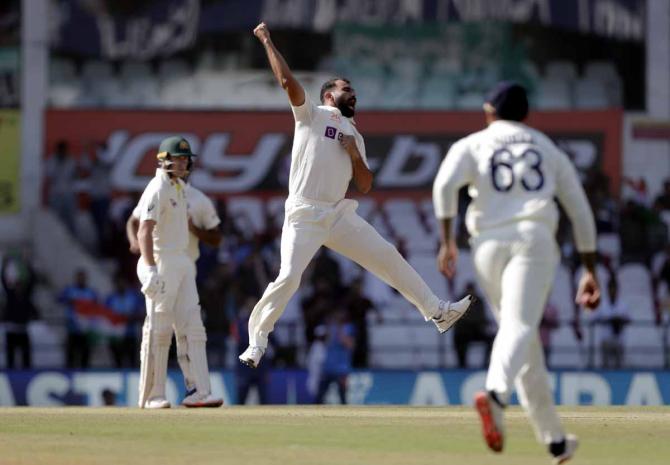 The Kolkata police were overly cooperative with us on account of my good relations with Rajeev Kumar, then commissioner of police in the city.
Anshuman recorded Hasin Jahan's statement while I sat with Rajeev in his office.
Fortunately for Shami, Hasin clarified that she never meant to suggest that her husband had received money from anyone for corrupt activities in cricket.
However, she felt that if a person could cheat on his wife, he could cheat on his country too.
I spoke to Ayesha, the Pakistani woman, over the phone. She too was most forthcoming.
She had no hesitation in admitting to having met Shami in Dubai and spending time with him.
However, she had never heard of Mohammed Bhai of England, nor had any money changed hands between Shami and her.
The enquiry clearly established Mohammed Shami's innocence.
On 22 March 2018, well within the time frame given to me, I submitted my report to Vinod Rai, the CoA chief, categorically stating that Mohammed Shami was innocent.
The concluding paragraphs of my enquiry report read:
To sum up, the allegations made by Hasin Jahan, w/o Mohd Shami, are merely her public outburst on realizing that her spouse had cheated on her and was seeing other women.
William Congreve, in his play The Mourning Bride, had famously said, 'Heaven has no rage like love to hatred turned, Nor Hell a fury like a woman scorned.'
The conduct of Hasin Jahan making a public spectacle of her personal life in this bizarre fashion, cannot be explained better than by these lines of the English playwright.
Within minutes of sending my findings by e-mail to Vinod Rai, news of Shami receiving a clean chit was all over television.
I was glad I had succeeded in completing the enquiry expeditiously.
I was equally pleased that Shami's annual contract with the BCCI was released, and the cricketer was able to join his IPL team in time for the tournament.
He had regained his reputation and his contract with the BCCI without losing a single day of the IPL.
It is another matter that for accomplishing a rather impossible task, we received no word of appreciation from anyone at the BCCI, a fact that I did not hesitate to mention during my last meeting with Vinod Rai and Diana Edulji on 27 May 2018, four days before I quit the BCCI.
Excerpted from A Cop In Cricket by Neeraj Kumar, with the kind permission of the publisher Juggernaut.
Feature Presentation: Rajesh Alva/Rediff.com
Source: Read Full Article