Cheteshwar Pujara will join an elite list of India cricketers when he takes the field for the second Test against Australia in New Delhi on Friday, February 17, 2023.
The 35-year-old batter from Saurashtra will become the 13th Indian cricketer to play 100 Test matches.
Pujara made his Test debut in 2010 against Australia in Bengaluru in the second Test making 4 and 72 in a winning effort. He took over Rahul Dravid's number 3 Test spot after The Wall's retirement.
He has scored 7,021 runs in 99 Tests for Team India, averaging 44.15 runs per game with 19 hundreds and 34 fifties with a best of 206 not out against England at Ahmedabad in 2012.
Pujara will only be the second cricketer in the current team to play 100 Tests. Virat Kohli played his 100th Test against Sri Lanka in Mohali in March 2022.
As Pujara gears up to play his 100th Test, here's a look at the 12 members of the 100 Tests Club in India.
1. Sachin Tendulkar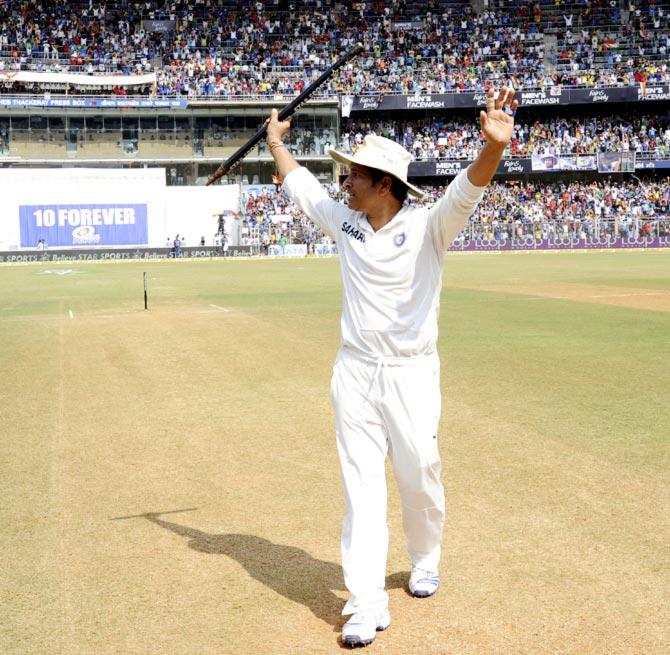 Not just 100, the legendary Tendulkar represented India in 200 Tests! He is the only cricketer in world cricket to have done so.
Tendulkar also holds the record of having scored the most runs (15,921) in Tests. His highest score of 248* came against Bangladesh in 2004.
2. Rahul Dravid
The current head coach of the Indian team played 163 Tests.
Dravid holds the record of never getting dismissed for a golden duck in the 286 Test innings he has played.
Not only did Dravid face the highest number of balls (31,258) in Test cricket, no other batsman has even crossed 30,000 deliveries!
There is a reason why Dravid was nicknamed 'The Wall'.
3. V V S Laxman
In a career spanning 16 years, Laxman played 134 Tests. He shot to stardom during the second Test of the 2001 series against Australia at the Eden Gardens when alongside Dravid, he forged a record 376-run stand, widely considered one of the finest partnerships in Test cricket.
4. Anil Kumble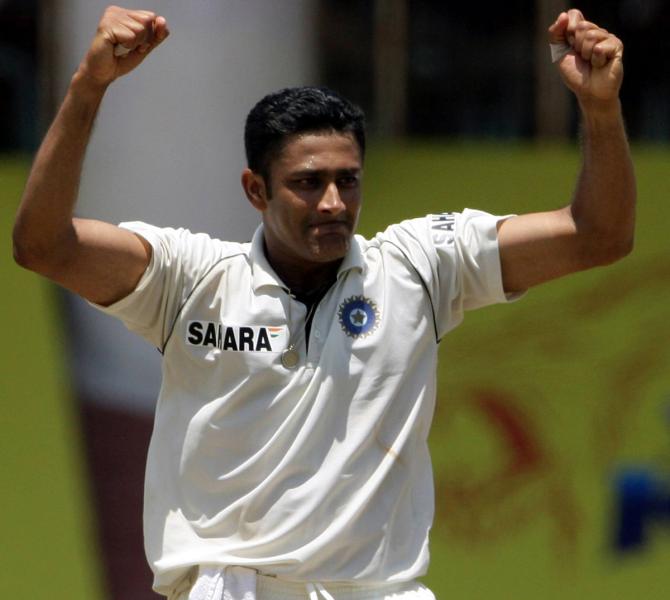 The former captain is India's most successful Test bowler.
Kumble has taken 619 wickets in 132 games. His best figures came during the second Test against Pakistan in February 1999 in Delhi, when he scalped all 10 wickets for 74.
5. Kapil Dev
One of the greatest all-rounders of his time and the captain who led India to its first World Cup in 1983, Kapil played 131 Tests for India.
He is still the only cricketer with more than 400 (434) wickets and more than 5,000 (5,248) Test runs.
6. Sunil Gavaskar
In a Test career from 1971 to 1987, Gavaskar played 125 Tests and scored 34 centuries for India.
He was the first batter to score 10,000 Test runs.
7. Dilip Vengsarkar
Vengsarkar was one of the most consistent batters in his era and amassed 6,868 runs including 17 centuries in the 116 Tests that he played.
He also scored three consecutive Test centuries at Lord's.
8. Sourav Ganguly
Dada — widely acknowledged as one of India's finest captains, if not the finest — played 113 Tests and scored 7,212 runs at an average of 42.17 with the help of 16 centuries.
The left-hander's 131 at Lord's against England still remains the highest by any batter on his debut at the venue.
9. Ishant Sharma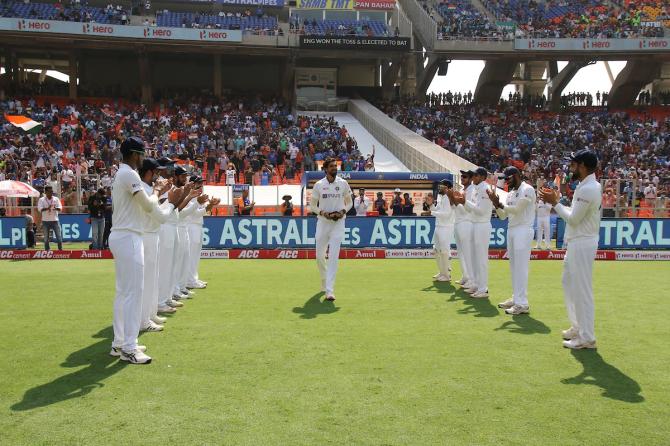 Ishant became the second Indian seamer to play 100 Tests when he took the field against England in the third Test in Ahmedabad in February 2021.
The veteran pacer has 311 wickets from 105 Tests, but he will be willing to play more if given an opportunity.
His 7/74 against England at Lord's in July 2014 is still seen as one of the country's best away bowling performances.
10. Harbhajan Singh
March 11, 2001 saw Harbhajan become the first Indian bowler to take a hat-trick in Test cricket during the second Test against Australia at the Eden Gardens in Kolkata.
Harbhajan has 417 wickets in his 17-year Test career.
11. Virender Sehwag
Sehwag holds the record of posting the top two highest individual scores in Test cricket in an innings by an Indian — 319 versus South Africa in Chennai in 2008 and 309 versus Pakistan in Multan in 2004.
He revolutioned Test cricket with his explosive batting. Viru played 103 Tests for India and scored 8,503 runs.
12 Virat Kohli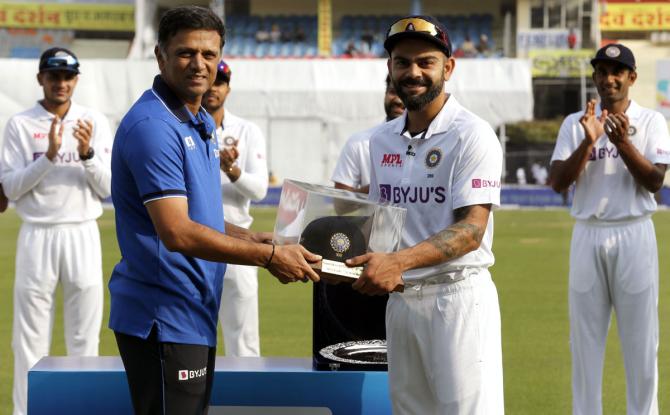 Kohli became the 12th Indian cricketer to play a landmark 100 Tests.
Having scored only 4 and 15 in his debut Test against the West Indies in 2011, Kohli said he 'never thought' he would come this far.
Kohli has scored 8,131 runs so far at a stellar average of 48.69 in the longest format.
INDIA's 100 TEST CLUB
Source: Read Full Article