One criticism of the IPL is that unequal player salaries create conflict in the dressing room.
This imbalance is a reality that everyone (diplomatically) chooses to ignore, but large differences in player contracts inject negativity into domestic cricket.
K L Rahul (Rs 17 crore) was more expensive than an entire team in the Big Bash League or the Caribbean Premier League, reveals Amrit Mathur in his fascinating new book, Pitchside.
There are questions about the IPL that demand a deep dive. The first: Has the IPL delivered on its promise of making domestic cricket robust?
It is true that exposure to top players and the experience of competitive cricket in the IPL has been immensely beneficial. The modern Indian player is self-confident and better prepared for a higher grade of cricket, his education fast-tracked by sharing a dressing room full of legends.
India could field two international sides simultaneously (in Ireland and Sri Lanka) because the IPL created the bench strength. Impressed by the depth of talent, Faf du Plessis made a telling observation that, thanks to the IPL, India could field three competitive T20 teams.
2022, in particular, was a breakthrough year for young Indian talent, the IPL lit up by the brilliance of Tilak Varma, Rajat Patidar, Mohsin Khan, Yash Dayal and Mukesh Choudhary. The 2023 season saw the emergence of new stars Yashasvi Jaiswal, Rinku Singh, Dhruv Jurel, Jitesh Sharma and Nehal Wadhera.
But is there a downside to this success story? Possibly, yes.
One concern, articulated by Rahul Dravid when the league started, was that it would devalue traditional cricket in the eyes of young players.
If it is possible to make serious money and become a star on the strength of the limited skills required in the 20-over format, he argued, why would anyone work hard to play Test cricket?
Facts confirm Nostradamus Dravid's prediction: Players don't want to play any red ball cricket. Not even Ranji.
Non-believers are certain that once the dazzling lights dim and the loud music subsides, the harmful side-effects of the league will rise to the surface.
Like long COVID, IPL's long-term impact on cricket's ecosystem is still not fully known. But there is no denying that the cricket climate has changed forever.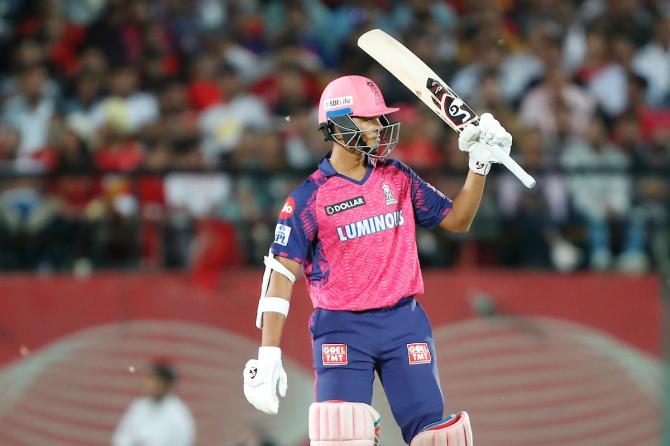 One criticism of the IPL is that unequal player salaries create conflict in the dressing room. This imbalance is a reality that everyone (diplomatically) chooses to ignore, but large differences in player contracts inject negativity into domestic cricket.
In Delhi, veteran Ishant Sharma was priced at Rs 1 crore, much lower than Nitish Rana and Rishabh Pant. In Punjab, Yuvraj was at Rs 1 crore while Prabhsimran Singh, the U-16 keeper who had not yet played Ranji, went for Rs 4.8 crore. In Chennai, Murali Vijay earned a fraction of Varun Chakaravarty's salary.
And Cheteshwar Pujara must have wondered what made his Ranji colleague Jaydev Unadkat hot property at the box office.
The skewed salary structure places uncapped players like Rahul Tripathi and Shahrukh Khan above Virat Kohli, Rohit Sharma and Jasprit Bumrah, who are in the BCCI's Rs 7 crore A-plus annual contract category.
Gavaskar has strong views about disproportionately high salaries for uncapped and U-19 players. He feels this disturbs the balance among domestic players, creates disharmony and devalues the Ranji Trophy.
According to him, salaries of uncapped players should be capped (maybe at Rs 50 lakh) but once they play for India, market forces in the auction should determine their value.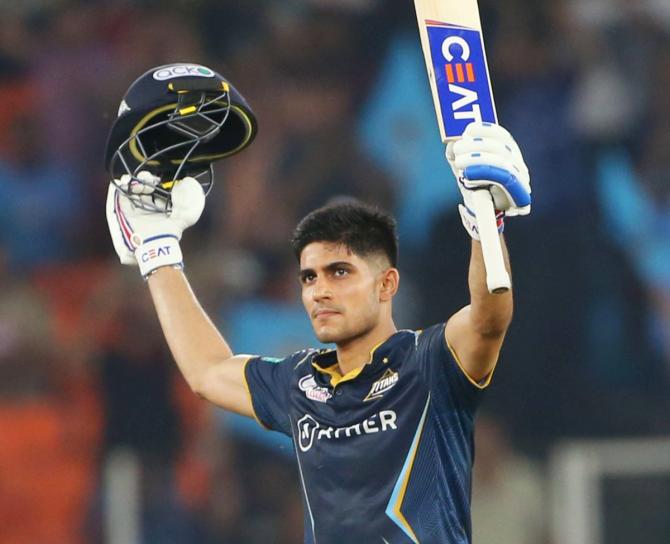 The bizarre nature of the IPL contracts was noticed when K Gowtham was bought by CSK for Rs 9.25 crore but did not play a single game in 2021. Tim David of MI had a pay cheque of Rs 8.25 crore in the IPL but his salary in England's Hundred was a mere Pound 50,000.
K L Rahul (Rs 17 crore) was more expensive than an entire team in the Big Bash League or the Caribbean Premier League.
Besides affecting dressing-room morale, the IPL is criticised for messing up the batting techniques of youngsters, Unmukt Chand being one example.
Players are encouraged to play too many shots too soon, and patience, previously seen as a virtue, has become a grave sin. Fed a steady diet of the business to be sustained, the league needs more teams, more matches, a bigger season, perhaps even two seasons.
Obviously, such expansion would throw up challenges in scheduling and player availability, including conflicts with national bilateral commitments. It could also jeopardise the future of Test cricket and reignite the club versus country debate.
Yet, for the IPL to live up to its potential, teams must view it as a 365-day business and not lapse into sleep mode post June. They need to create activities to remain busy and engage fans instead of having them fall off the radar.
This won't be easy because the players are contracted for only ten weeks and, unlike the big international football clubs, IPL teams don't have 'touch points' such as stadiums or other facilities that fans can relate to.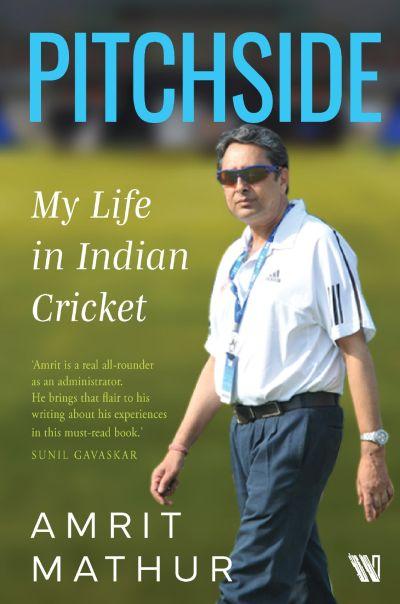 A women's IPL is already a reality and a junior IPL is an option that could strengthen the brand and allow teams to connect effectively with fans. Until this happens, teams could take steps within their control to partner with their state associations and embed themselves in the existing structure.
Also, they could explore new sources of revenue to reduce their dependence on the share of central sponsorship they receive from the IPL.
Ticket sales and uniform sponsorship numbers are likely to soon hit saturation point and any future increase would only be incremental.
To achieve financial independence, running subsidiary businesses (customised video content, cricket academies, merchandising and licensing) could become an important priority.
There is a catch though, because alternate revenue streams can only materialise if the brand is strong. The teams recognise this reality now and are paying attention to building their brands — a change from the past, when it was thought that a strong brand would emerge organically.
MI have been running an extensive education programme, the Rajasthan Royals are helping to preserve Rajasthan's rich cultural heritage and DC has formed cycling and running groups in Delhi.
But it is KKR which has had the clearest vision about its brand and its critical importance. Initially, like the others, they relied on players (like SRT in MI and MSD in CSK), brand ambassadors (like Shilpa Shetty for Rajasthan Royals and Akshay Kumar for DD) and high-profile owners (such as Vijay Mallya at RCB, Preity Zinta at Kings and, of course, SRK).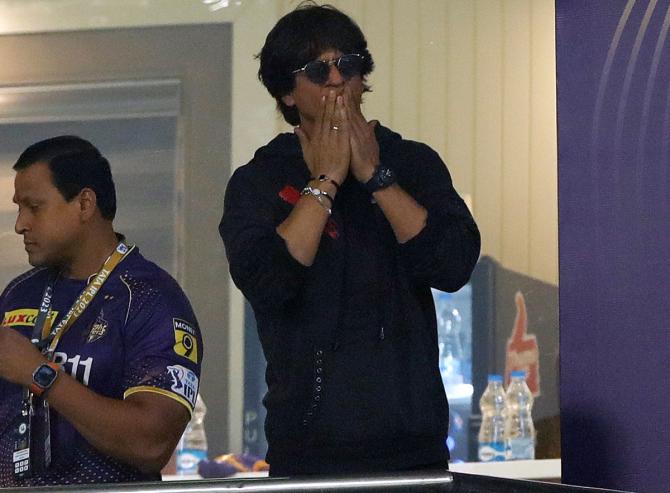 In the beginning, SRK was all over KKR and the two were difficult to separate. He appeared in television promos, led ad campaigns and pulled in his personal sponsors to support the franchise.
It was Venky Mysore, KKR CEO, who recognised the long-term implication of this connection. He felt that the KKR brand was being smothered by SRK's overpowering presence and realised that while this was good to get the franchise off the ground, it would stunt its future growth.
For brand KKR to evolve, SRK had to recede to the background. The challenge was, how to put this across to SRK and get him to step aside. Venky pulled off this feat by explaining that distance between the two entities (KKR and SRK) would benefit both, especially the latter.
While pushing KKR, SRK was actually diluting his personal brand because he could be accessed through cricket at a cheaper price. From a business perspective it made sense to ring-fence the SRK brand and maintain its exclusivity.
It is to SRK's credit that he grasped this logic and separated himself from KKR. He also distanced himself from day-to-day decision-making and left the cricket to carefully chosen professionals.
His is still a powerful presence, but KKR is a thoroughly professional unit. This was not the only smart move that Venky, the senior-most CEO in the IPL, made.
The next step was to shift the focus to the brand, away from the players, and put it on a high-growth trajectory.
Extracted with permission from Pitchside by Amrit Mathur, published by Westland Sport, an imprint of Westland Books.
Source: Read Full Article