New Zealand will approach their blockbuster World Cup semi-final against India with a clean slate and confidence in their ability to upstage the in-form hosts in Mumbai, skipper Kane Williamson said on Tuesday.
The Black Caps began the tournament with four straight wins but suffered the first of four successive defeats against Rohit Sharma's side amid a period of injury issues, before booking a place in Wednesday's semi-final with a late push.
Williamson, who returned from knee surgery for the World Cup and recovered from a fractured finger during it, missed the loss to India but is expecting a similarly tough test from the hosts who went unbeaten in the group stage.
"We know it's going to be a really tough challenge. They're a side that's been playing extremely well, but we also know come finals time everything starts again and it's all about the day," Williamson told reporters.
"So for us as a team it's very much the focus on our cricket again. We've played good cricket throughout. We've had a couple of narrow losses and a few wins along the way which have put us in this position we're in.
"We're excited about the challenge ahead."
New Zealand dashed India's hopes in the semi-finals of the 2019 edition and Williamson said he was not concerned that his side were still considered underdogs.
"I don't think it has changed too much, but that's fine and India have been exceptional," Williamson said.
"One of the, if not the best team going around and playing cricket that matches that. But we know as well, on our day when we play our best cricket it certainly gives us the best chance. And come finals time anything can happen."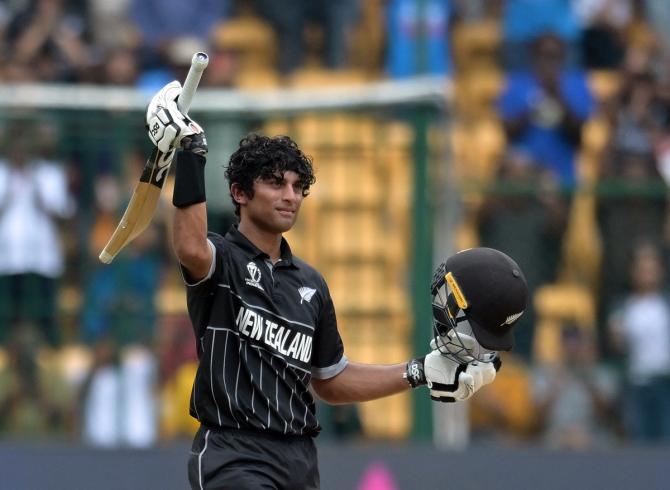 Top-order batsman Rachin Ravindra filled the void left by Williamson during their campaign and has been a revelation with 565 runs to earn praise from the skipper.
"It's not just the volume of runs that he's achieved so far but how he's been scoring them and how it's been geared towards trying to move the team forward," Williamson said.
"Some fantastic contributions and at such a young age. I'm sure we'll see plenty more of it to come."
Williamson praised India for creating the balance despite losing their only all-rounder Pandya midway through the league stage.
"Every team has a slightly different balance that they rely on and naturally with the injury to Hardik — it meant that their balance changed a little bit, but certainly did not change the outcome of what they were doing," Williamson said.
"They (India) adjusted nicely, and you know our team tends to, or has done in the past anyway, played with a slightly different balance.
"When you get into tournaments as well, it is guys being nice and familiar with the roles that they have, whether that is with the ball or with the bat, and it all goes quite quickly so you are trying to make sure you build on those performances as a team," he said.
"(India) have done it better than anybody so far in this competition. As a side, I think we have done some good stuff too," he added.
The New Zealand skipper confirmed that all 15 players in the Kiwi squad are fit and can be part of the playing eleven.
"In the squad of 15, everyone is fit which is a good sign."
Source: Read Full Article