Arsenal's bench celebrated Monday's 1-0 win at Crystal Palace as if it was the Premier League title decider despite only being the second week of the season as their side hung on to take the points despite a second-half red card for Takehiro Tomiyasu.
The Japan defender fell foul of a stricter interpretation of time-wasting rules this season, getting booked for dallying at a throw-in on the hour mark and then being sent off for a pull of Jordan Ayew's shirt in the 67th minute.
"It shows how much we want it," Arsenal coach Mikel Arteta said of the celebrations.
"When you see the players on the bench … they have to come and help the team. They were magnificent and they changed the dynamic of the game. I say thank you so much to them because they really contributed to winning the game," he added.
Arteta said it would take some time for teams to get used to the crackdown on time-wasting that has seen more yellow cards and additional time being added on at the end of each half.
"It's going to be very difficult for us. I guarantee you, we will have to play with 10 or maybe with nine or with eight depending where we put the standards and the level. We can play eight against eight, it can be very entertaining," the 41-year-old said wryly.
His Palace counterpart Roy Hodgson has seen many adjustments in the interpretation of the rules in a managerial career spanning almost 50 years and the 76-year-old was sanguine about the changes.
"These rules and these ideas are thrust upon us, we don't have too much say in the matter, but we have to learn to live with them," he told Sky Sports.
Pulisic's solid debut at Bologna boosts confidence
American Christian Pulisic, convinced that playing for AC Milan was the right career move, showcased his skills during their opening 2-0 victory at Bologna in Serie A on Monday.
The 24-year-old arrived at San Siro in July following four seasons at Chelsea where he made 145 appearances and scored 26 goals but struggled to pin down a starting place and was deemed surplus to requirements under new manager Mauricio Pochettino.
After his disappointing spell at Stamford Bridge, the United States forward made a strong debut in Italy on Monday, playing a pivotal role in Milan's early goal courtesy of Olivier Giroud and subsequently scoring one himself.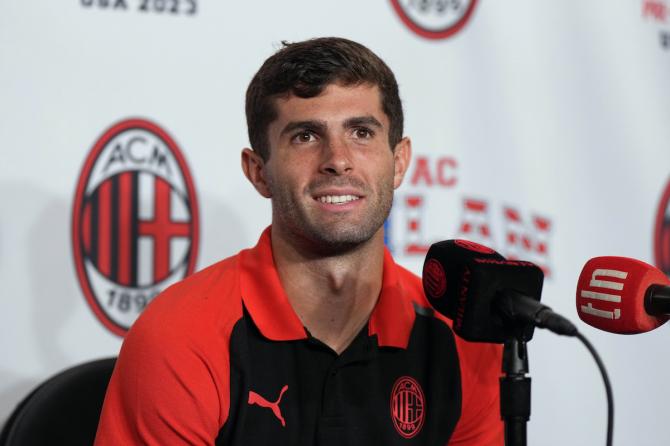 "It just felt like the perfect step for my career, I feel really welcome and excited to be part of this club," Pulisic told DAZN. "For me just a great start personally, nice to get a goal, while a clean sheet and a win are always nice."
When asked about his personal and team ambitions for the season, Pulisic replied that his aim would be to bring the Scudetto back to Milan after a one-season hiatus.
"We want to fight to win this championship, of course, to compete for all the titles we can," he said while noting it was too early to pinpoint favourites for the league title.
"Personally it is to continue creating and scoring goals the way I did tonight and to help this team win titles."
Pulisic now eagerly awaits his San Siro debut against Torino on Saturday in Serie A.
"Absolutely. Just the fans tonight at the away stadium was fantastic, so I can't imagine what it will be like at home," he added.
Source: Read Full Article