As the world eagerly awaits the World Cup 2023 final between India and Australia, the revelation of match officials has stirred a whirlwind of emotions among Indian fans.
The announcement, assigning Richard Kettleborough and Richard Illingworth as on-field umpires for this high-stakes encounter, has ignited fervent discussions among cricket enthusiasts.
Many are raising questions about entrusting officials with ties to past heartbreaks with such a crucial match.
The spotlight falls particularly on Kettleborough, whose involvement in India's heart-wrenching losses in crucial matches over the past decade remains a source of concern. The haunting memories of defeats in major tournaments, including the 2014 T20 World Cup final, the 2015 ODI World Cup semi-final, the 2016 T20 World Cup semi-final, the 2017 Champions Trophy final, and the 2019 ODI World Cup semi-final, linger in the minds of Indian cricket enthusiasts.
As Kettleborough gears up to officiate in another crucial final for India, fans are expressing concerns about the looming possibility of a jinx. The collective hope is that the umpire's presence does not lead to another heart-wrenching chapter in this World Cup final.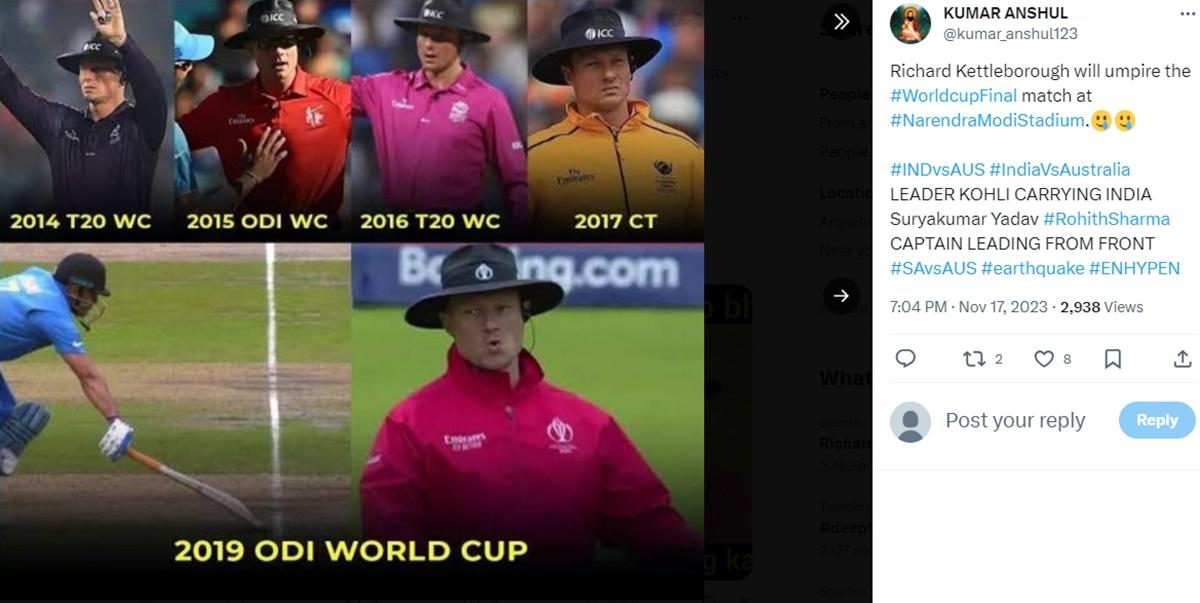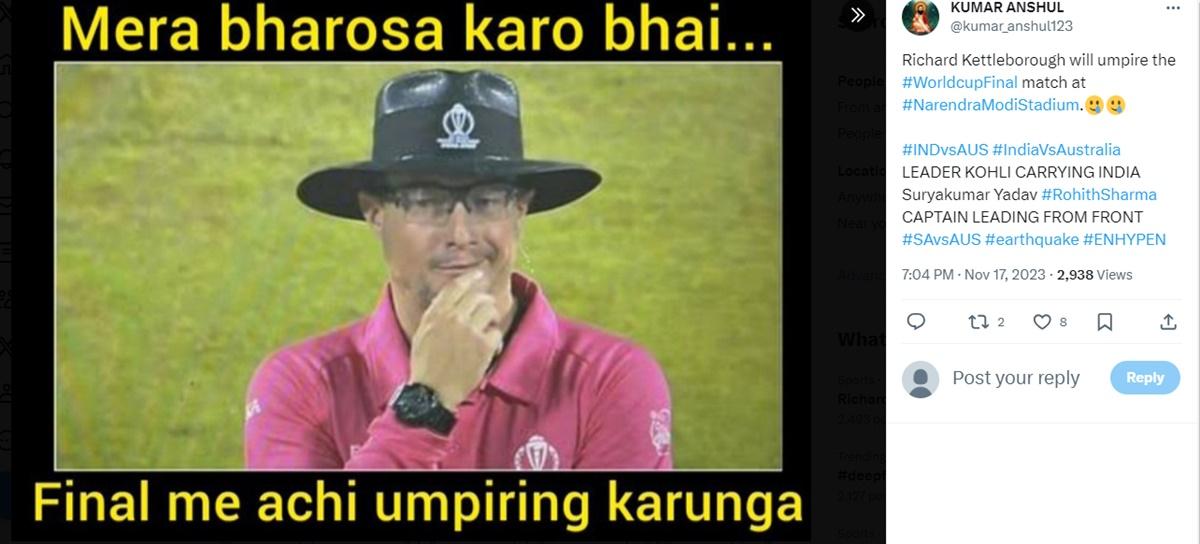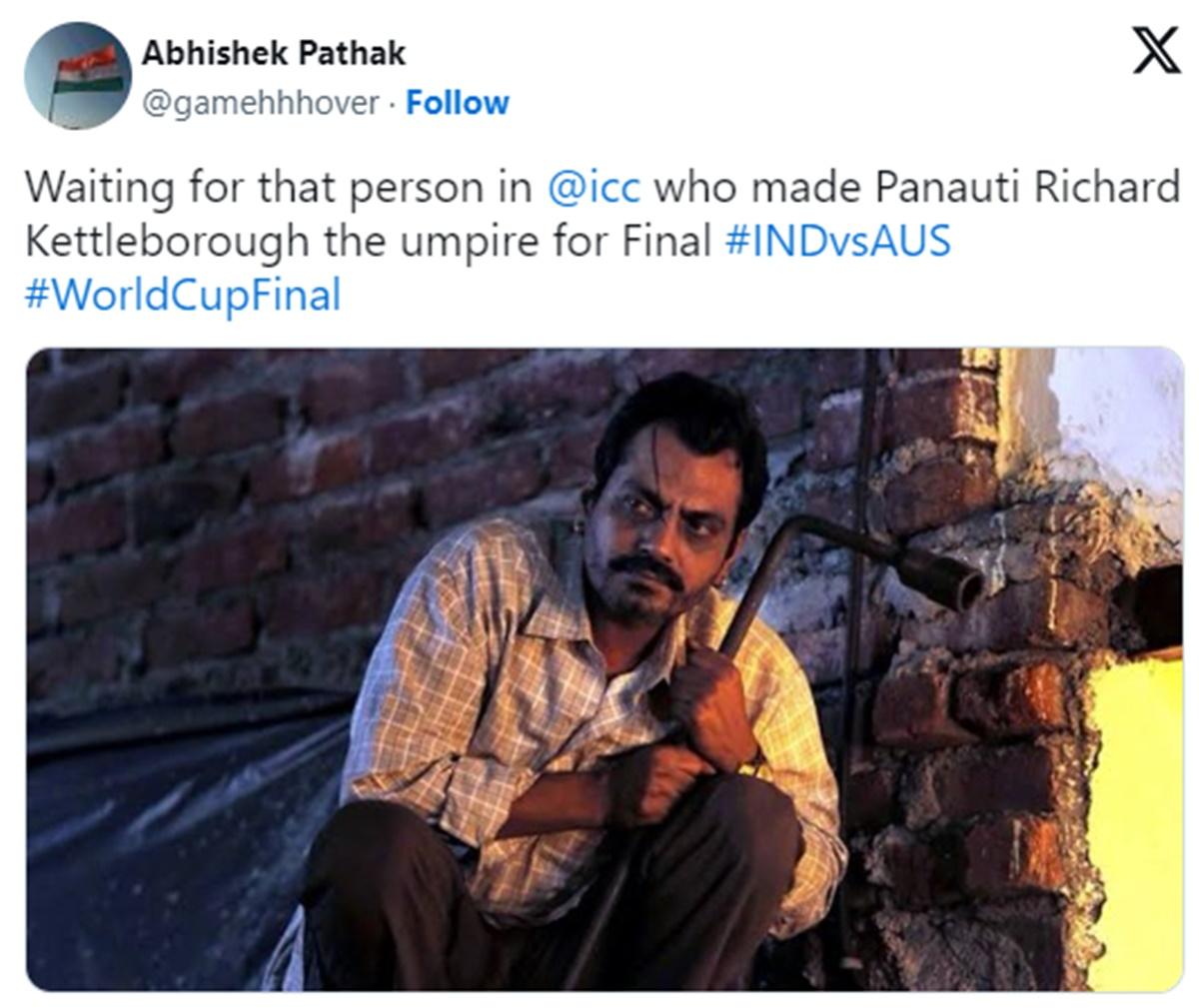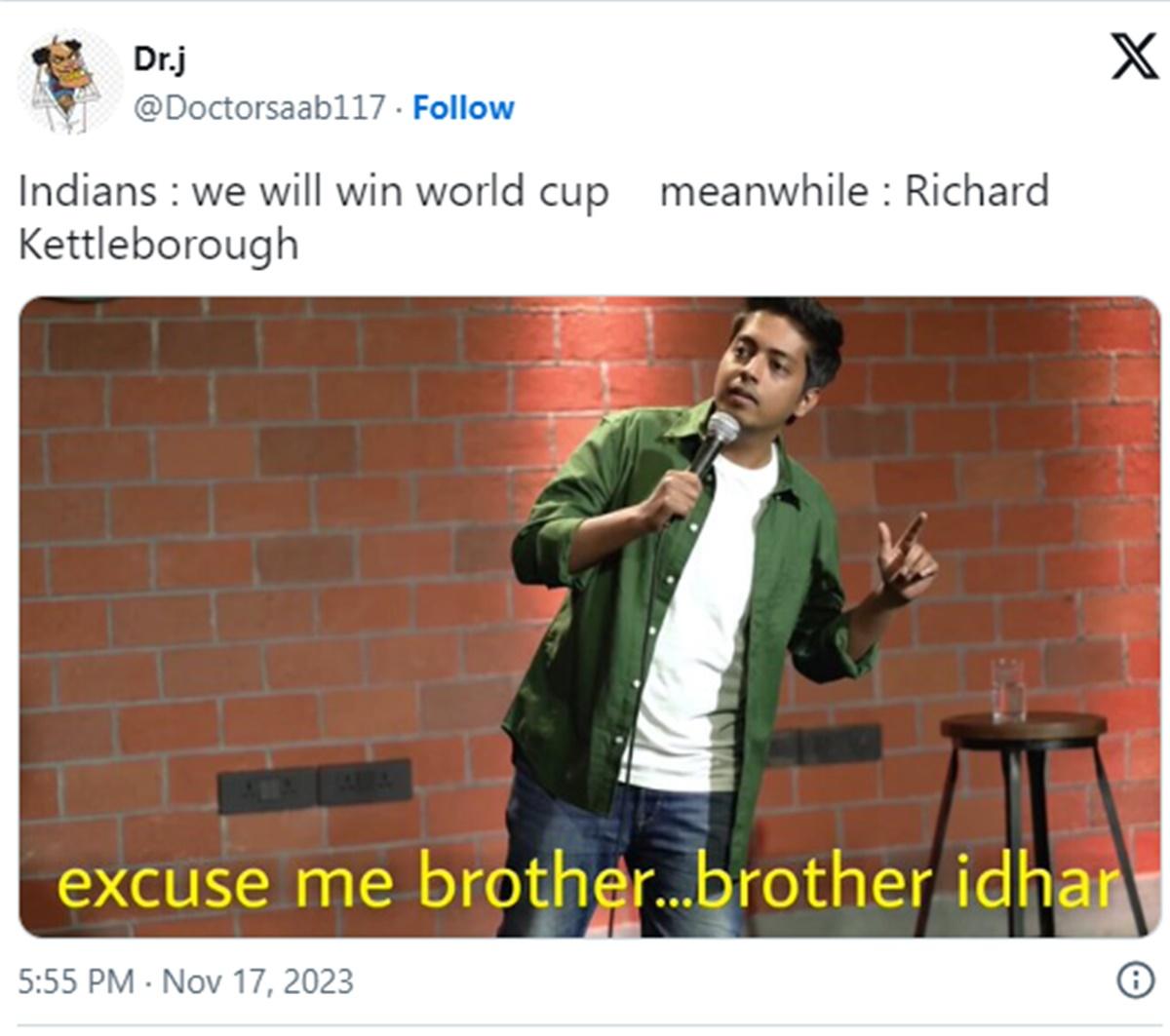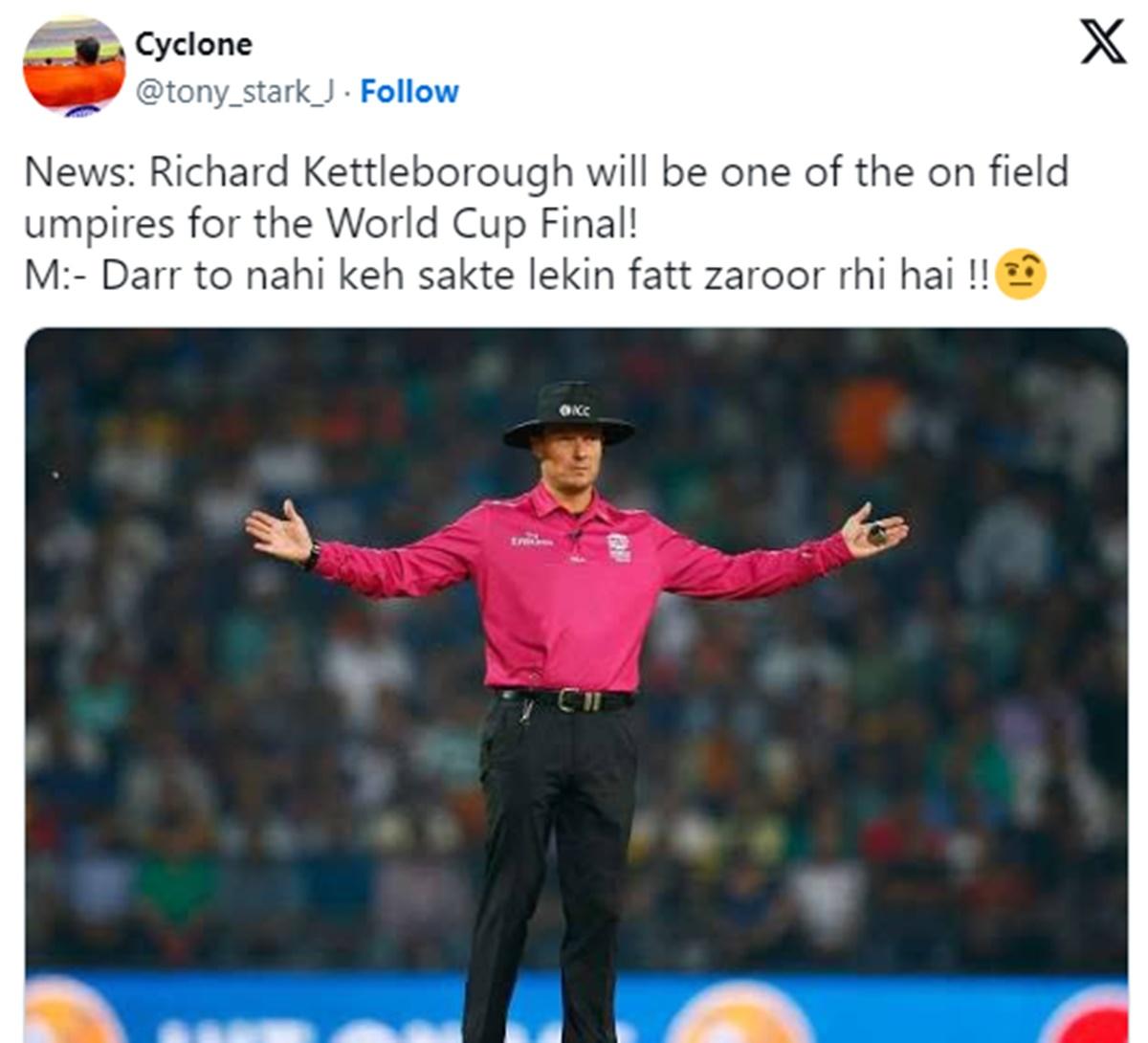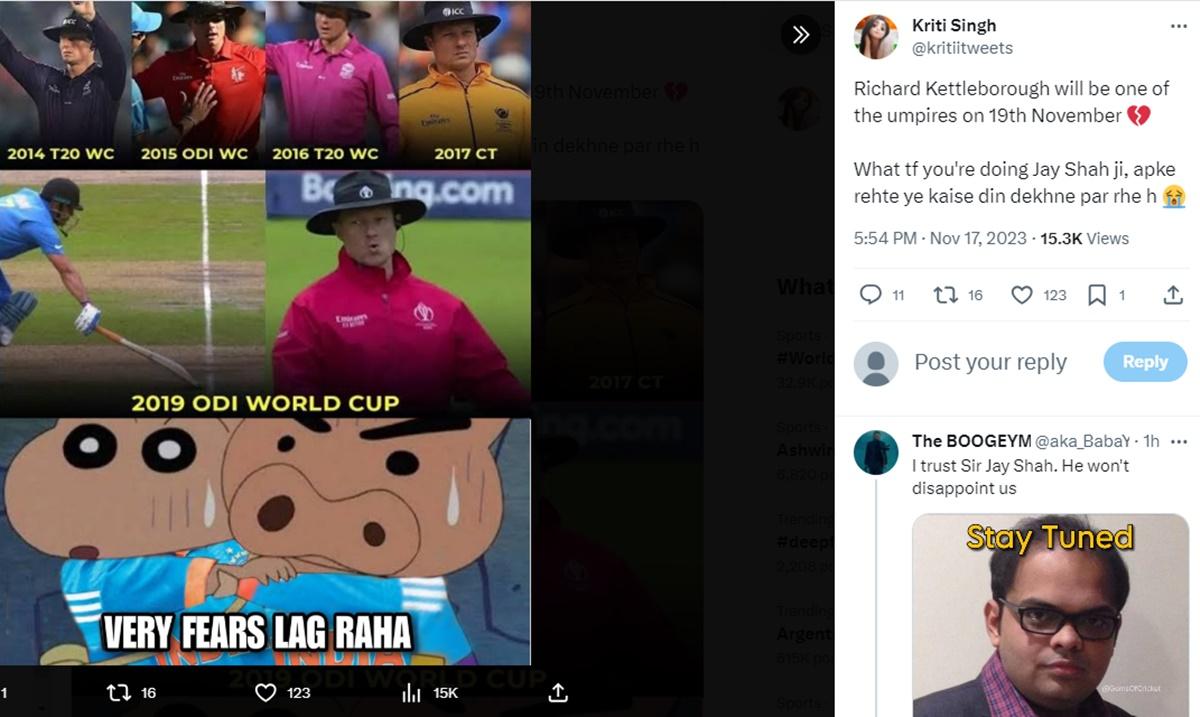 Source: Read Full Article