Lapses in due diligence, valuation disagreements, funding winter, tough regulatory environment, fintech slowdown being cited as reasons.
Peerzada Abrar reports.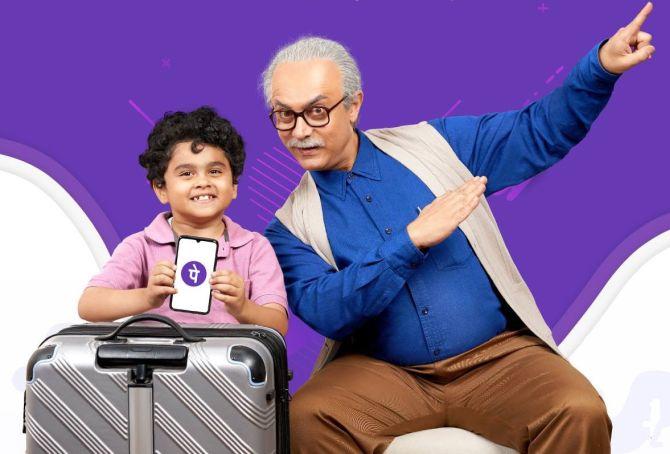 Walmart-owned digital payments firm PhonePe has decided to halt its proposed acquisition of Goldman Sachs- and Xiaomi-backed ZestMoney, a Bengaluru-based buy now, pay later (BNPL) platform.
The deal, which was poised to fetch anywhere between $150-200 million and $300 million, has hit a snag over lapses in due diligence, disagreements over valuation, sustainability of the business, and shareholding structure of ZestMoney, according to people familiar with the matter.
The collapse of the deal is also being attributed to a slowdown in the financial technology (fintech) sector in the midst of a funding winter, difficult regulatory environment, and macroeconomic uncertainty, informed other sources.
The acquisition was expected to help PhonePe strengthen its lending services and compete with Google Pay, Paytm, and Amazon Pay in Indian fintech, expected to be purportedly worth $350 billion by 2026.
"ZestMoney didn't meet the due diligence cut of PhonePe.
"That is why the deal fell through," said a person in the know.
"The due diligence at ZestMoney was done for about 10 weeks.
"It has a big robust business. It has multiple investors, a lot of customers, and loan books.
"Everything had to be properly investigated and some parts of its business didn't quite meet PhonePe's due diligence standards," he added.
PhonePe and ZestMoney didn't respond when asked to comment on the new development.
Founded by Lizzie Chapman, Priya Sharma, and Ashish Anantharaman in 2015, ZestMoney allows customers to pay for products over time, but use them now.
Increasing smartphone penetration, the cheapest data plans in the world, and a boom in online shopping have propelled the demand for pay-later offerings in the country.
The fintech start-up has about 400 employees.
All of them were expected to be absorbed by PhonePe if the acquisition had matured.
Industry sources said ZestMoney was a good acquisition target for PhonePe as it is one of the very few firms that are fully compliant with the lending guidelines of the Reserve Bank of India.
It disburses Rs 400 crore in lending per month.
The platform has onboarded 27 lending partners, 10,000 online brands, and 75,000 offline stores.
ZestMoney has a registered user-base of 17 million and is live at 85,000 retail touchpoints across India.
The company had a valuation of $470 million that it achieved in the last funding round.
ZestMoney raised $50 million in September 2021, which the company had topped with an additional $20 million raise as part of its Series C round.
The firm has raised a total of $140 million from investors such as Australia's BNPL platform Zip, Goldman Sachs, Quona Capital, and Xiaomi.
ZestMoney's loss in 2021-22 (FY22) surged 216 per cent to Rs 398 crore, from Rs 125.8 crore in the previous financial year, according to data accessed by business intelligence platform Tofler.
Revenue grew 62 per cent to Rs 145 crore in FY22, from Rs 89.3 crore in 2020-21.
PhonePe, one of India's largest fintech platforms, recently raised an additional $200 million in primary capital from its parent Walmart, at a pre-money valuation of $12 billion.
This new funding comes as part of PhonePe's ongoing fundraise of up to $1 billion in capital, following its domicile shift to India last year.
With this tranche, the company has raised $650 million from several global investors.
PhonePe plans to employ these funds to build and scale new businesses like insurance, wealth management, lending, stockbroking, and Open Network for Digital Commerce-based shopping and account aggregators.
The fundraise will also help PhonePe turbo-charge the next wave of growth for Unified Payments Interface (UPI) payments in India, including UPI Lite and Credit Card on UPI.
PhonePe has made a total of five acquisitions to date.
Early last year, PhonePe acquired GigIndia, the country's leading network for freelance micropreneurs.
In July last year, it completed the acquisition of Indus OS for $60 million after reaching an out-of-court settlement with Affle Global, the majority owner of the India-made content and application discovery platform.
In May last year, it acquired investment platform WealthDesk and wealth management platform OpenQ for a combined $75 million.
In July 2018, it bought Zopper Retail, a hyperlocal point-of-sale marketplace for small and medium businesses.
Source: Read Full Article